If you remember, I promised yesterday that I will write a review today for the trailer of the sports film I am most excited about. So, here I am with the Trailer preview of the most anticipated sports film to be released in 2014. 
This film is "Million Dollar Arm." It is based on the true story of American Baseball Agent JB Bernstein who stages a reality sports series in India in an attempt to find skillful Indian Cricket players for playing in the US as Baseball Pitchers. The cast of this film includes some really accomplished actors like Jon Hamm, Alan Arkin and Bill Paxton.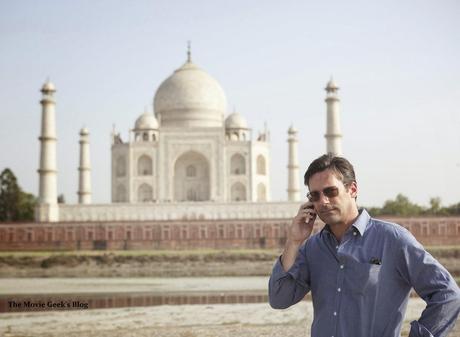 Jon Hamm plays the role of JB Bernstein, while we will get to see the talented Suraj Sharma, who impressed us with his breath taking performance in Ang Lee's Life of Pi. Suraj will play the role of Rinku Singh who along with Dinesh Patel [Madhur Mittal, remember Salim of Slumdog Millionaire?] will be brought to USA to be trained by Tom House; the baseball coach played by Bill Paxton. There are glimpses of acclaimed Indian actor Darshan Zariwala and a little bit of Pitobash [the funny guy from Shor in the City].
The music of the film is composed by AR Rehman, and is directed by Craig Gillespie. This film looks more promising than Draft Day, I must say. 
While Draft Day looks sharper and may have some games for us to watch, this looks more inspirational, the typical "coming of age" sort of film. I am little more hopeful about this film. It is set for an initial release on May 16th, 2014.
-Amrit Rukhaiyaar