Hello everyone,
Today I will be reviewing the Million Colors Kajal in this post which I received from the website BlushPop as I mentioned in my haul which you can watch HERE I did receive the products a while ago and have been trying them will try and post a video soon hence please do subscribe to my YouTube channel to stay updated. I have tried this kajal a couple of times so let us see how it fared 
for me...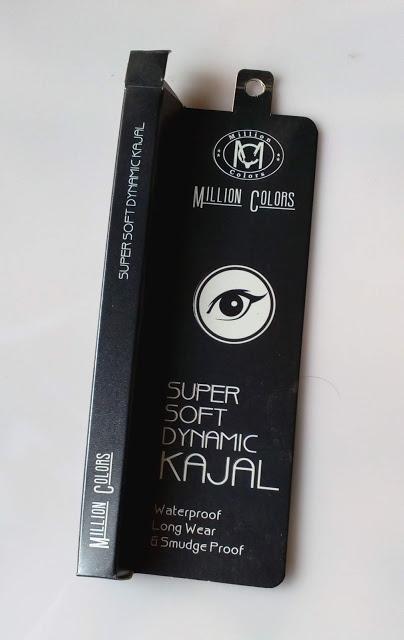 Million Colors Super Soft Dynamic Kajal Water and Smudge Proof Review
Net Vol: 6 ml
Price: Rs.135/- for 6ml product
Claims:
Waterproof
Long Wear
Smudge Proof
The Kajal does come enclosed in a cardboard packaging and looks quite nice. The kajal is a twist up version which is nice and leads to less wastage.It is travel and user friendly. The expiry date is mentioned on the outer packaging hence one needs to be careful about that and note down the expiry date.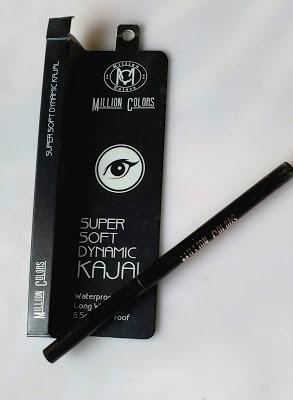 Million Colors Super Soft Dynamic Kajal Water and Smudge Proof Review
 The first time I tried it I found the tip to be sharp and I had to warm the kajal up to try it on my waterline. Now it is not the most jet black kajal on one swipe, you have go over it a couple of times to get the desired color. When I tried it on my waterline I realized it is a little harder than I thought and it does not show that well  On the upper lash line too it does glide but requires the product to be warmed on the hand before application. The tip happened to break at one point since it is not that pigmented after which I found it sharp to be used on waterline but was able to apply on the upper lash line and found it a bit drying.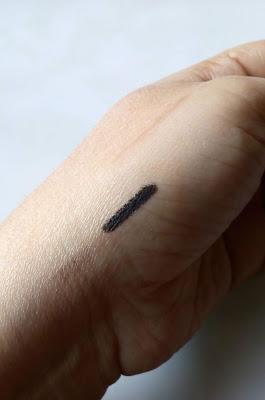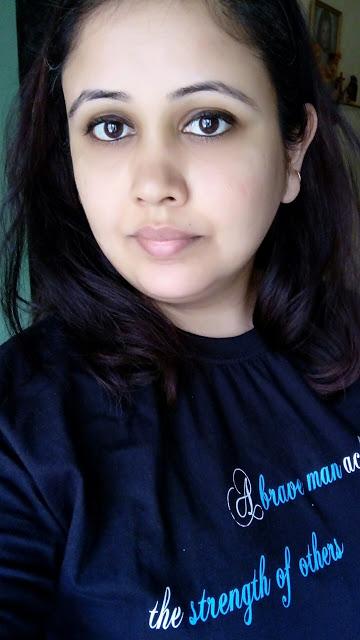 Million Colors Super Soft Dynamic Kajal Water and Smudge Proof Review
 In the pic the kajal looks great but it took some effort in application.It is waterproof but not smudge proof and does smudge below the eyes however the smudging was minimal on the upper lash line because of its drier formula. It is a vegan and well known brand but I feel in Kajals there are tonne of options in the market and this one in my opinion did not meet my expectations hence I would not recommend. Overall I made it work being the beauty blogger that I am but I hope they improve their formula in future.
Rating: 2/5Have you tried anything from this brand Million Colors? Let me know your thoughts below..Thank you for taking time to read my blog. Please follow me on Instagram as well.Until next time... Take care xoxoNatasha
Disclaimer: This is not a sponsored post. All the views are mine & honest like always based on my experience of using the product over a period of time.