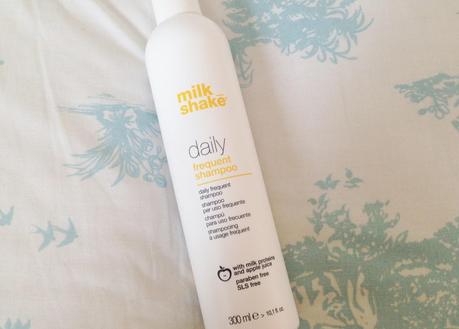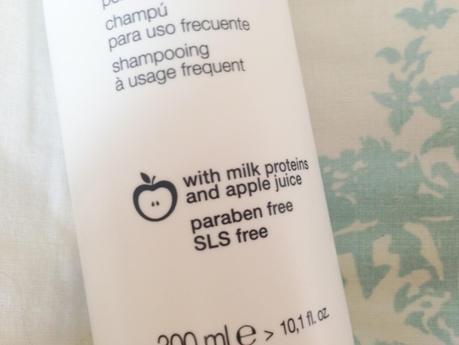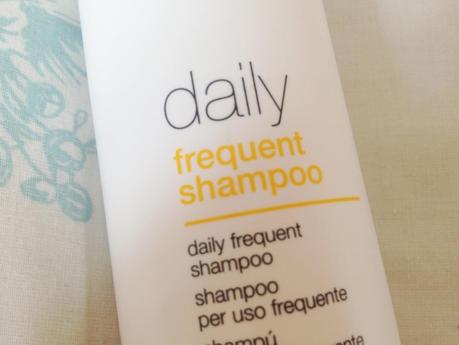 Milk_Shake Daily Frequent Shampoo - £10.25 Beauty Bay
I'd never normally pick up a shampoo for such a high price however I fell a little in love with Milk_Shake as a brand and their delicious scents after trying their whipped cream leave in conditioner a long while ago. I was obviously feeling a little flush as I'm more of what evers £2 in tesco kind of girl when it comes to shampoo. This was a gorgeous little treat though it has a fresh apple scent and is paraben free leaving hair squeaky clean. If you're all about a sleek looking bathroom down to your products then this range is so perfect - I think the branding and packaging is on point. Sleek white bottles with simple text is so up my street and represents the brand perfectly. I personally think the scent of this was too nice for a shampoo and it seemed a shame to through on styling products and conditioners after it as the treat was covered with other things. I think their range is much better suited to the final styling products so you can smell them for much longer I have my eye on their hair repairing treatment, glistening serum, & leave in conditioner. 
Have you tried anything from Milk_Shake that's a must have?