Hi everyone!!
This week we're supposed to be sharing Anti-Valentine's Day manis for Twinsie Tuesday.  I personally love
Valentine's Day
because it's the day my husband and I started dating.  He showed up to my job with roses and card asking me to be his girlfriend (tear).  So it's our anniversary and this year will be fifteen years.  So crazy!!
I didn't know what to do for this theme, so I just went with a polish that you wouldn't typically use for a Valentine's Day manicure.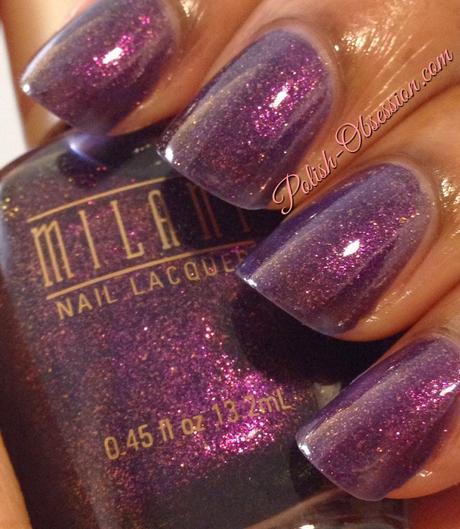 Milani Totally Cool is a deep purple jelly packed with gold shimmer.  It's opaque in three coats and applies well.  I used no top coat for this swatch.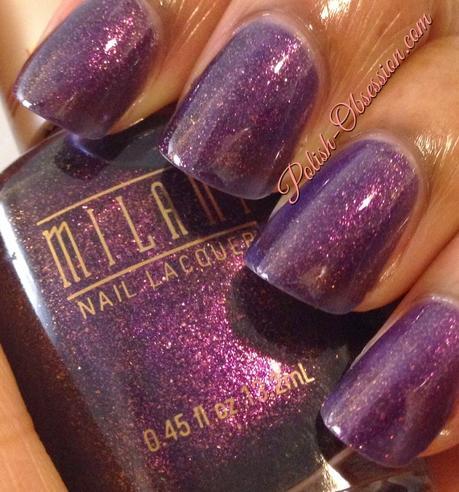 Artificial Light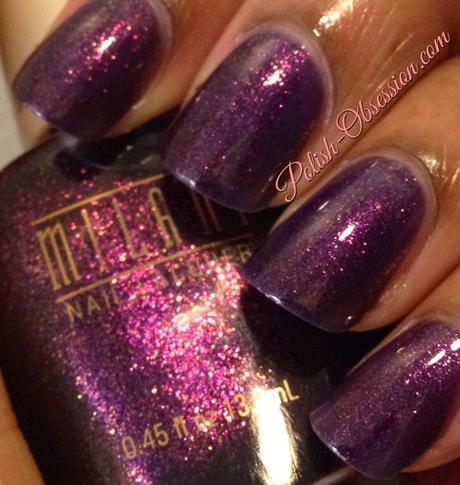 Artificial Light
Totally Cool is absolutely stunning!! It was actually on my wish list for a while and I was so happy when I found it.  I wasn't disappointed when I swatched it either.
What do you guys think of Totally Cool?  Are you anti-Valentine's Day?
Don't forget to check out the other Twinsies' pages to see their anti-Valentine manis!
Tiffany at 
Polished To Precision
Savannah at 
Addicted to Polish
Róisín at 
Cuti-CLUE-les
Marisa at 
Polish Obsession
Lisa at 
The Polish Playground
Lakeisha at 
Refined and Polished
Kristine at 
Pink and Polished Nails
Jessica at 
Blue Velvet Lacquer
ChiChi at 
I'm Just Me...ChiChi
Chelsea at 
Nailed Blog
Bridget at 
A Painted Nail
Amber at 
Nails Like Lace
Amanda at 
Fashion Footing
Amanda at 
Amandalandish
Alaina at 
The Little Canvas