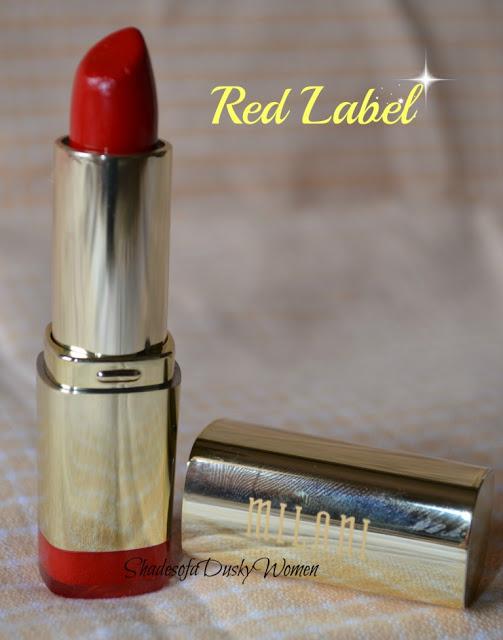 Make a statement without saying a word!  True Instant Color. One stroke, full coverage application. This next generation lipstick gives the ultimate in color, texture and finish.  The lightweight creamy formula contains Vitamins A, C, & E to moisturize and nourish lips. Paraben-free. 
Available in Vinyl, Metallic, Cream, Shimmer, Pearl & Matte finish.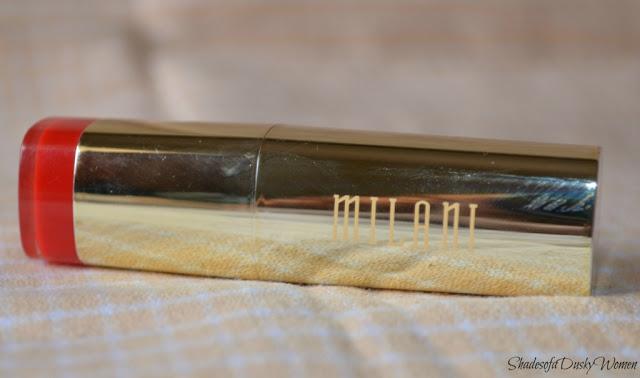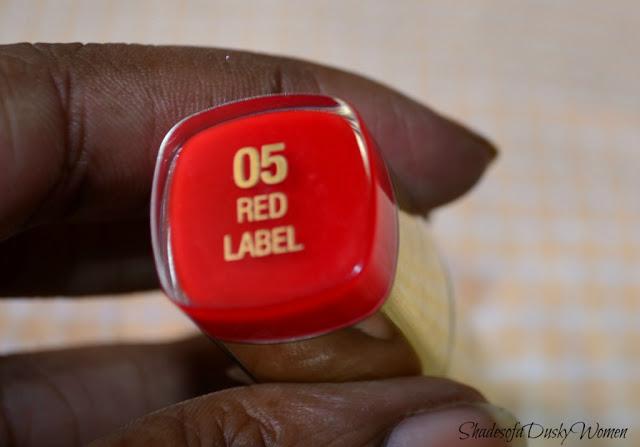 This is a beautiful true Red from Milani's Color Statement Lipsticks. I am a huge fan of Red lips and love to get my hand on such shade of lippies. Since its True Red, it will suit any complexion. You just cant go wrong with this one. The lipstick comes in a nice golden & shiny tube and looks really classy. The packaging is sturdy and come with a secure cap and is fancy looking as well. The lipstick has a melon-ey ,fruit-ish fragrance and i like it.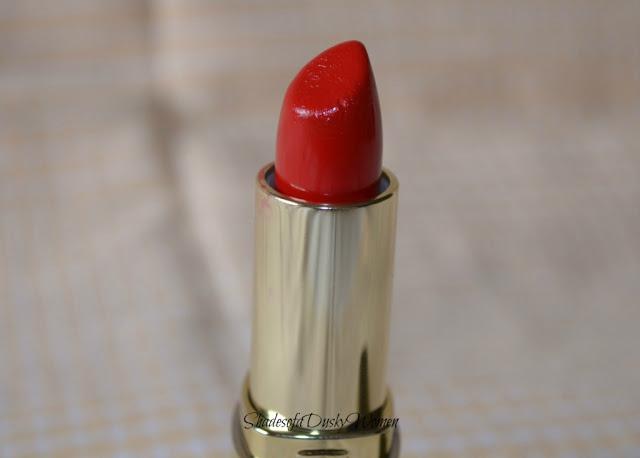 The texture is just a tad bit creamy but glides on like a dream. What i love about this lipstick besides the texture and the color, is the finish. It feels really light and comfortable to wear. It has this awesome vinyl sheen to it. It provides excellent coverage and is such a great option for pigmented lips and is very affordable too. It lasts about 4+ hours (I loose track of it after some time) and leaves behind a nice red tint on my lips.Here is a swatch of this shade on my hand and on my lips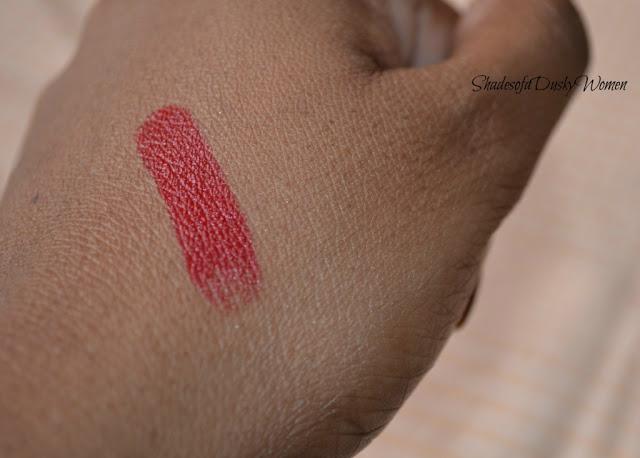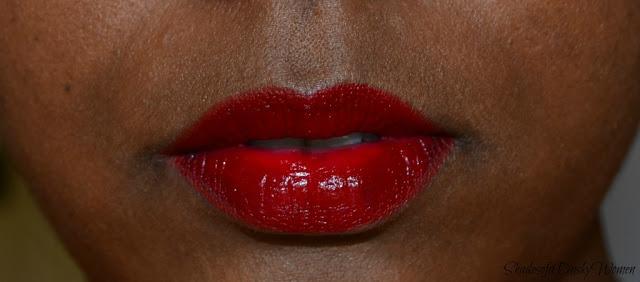 Milani's Color Statement Lipstick is a dream come true for a person on a budget and for those looking for bright and bold colors. It comes in this wide range of Corals, Pinks and Reds. It costs about $5 (on an average and at times even lower). There is like 30 shade choices, isn't that awesome??!!!
Pros: Affordable Excellent coverage Lasts 4+ hours Smells good So many finishes and so many shades to choose from. Paraben free
Cons:  There is nothing i hate about this one :)
Verdict:  This 1st purchase was just an experiment and now i'm dying to get my hands on all their shades. The effect of them on my lips is pretty intense and looks stunning. Considering the price, this one just outperforms so many other higher priced lipsticks