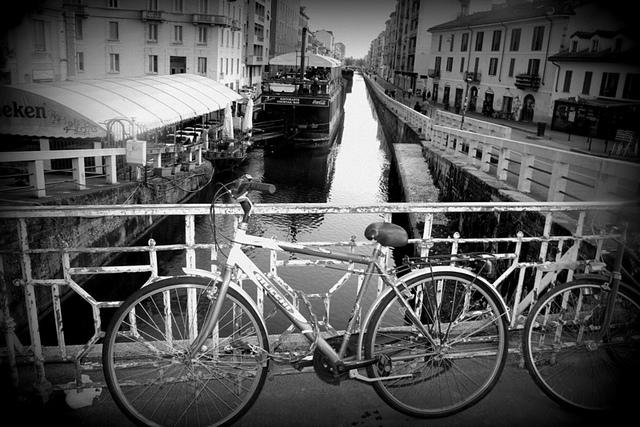 Canals of Milan not like Venice or even Amsterdam. But like, Amsterdam, the canals are close to some eccentric areas of the city.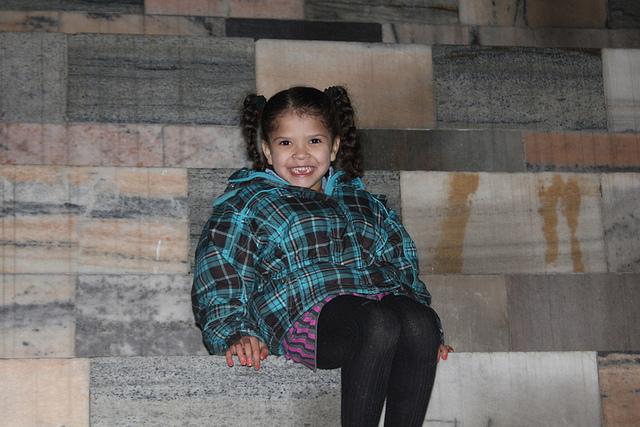 I've wanted to go to Milan forever. It just seems so glamorous, though I am not that fashion forward. After having children, it just didn't seem like the typical family-friendly destination.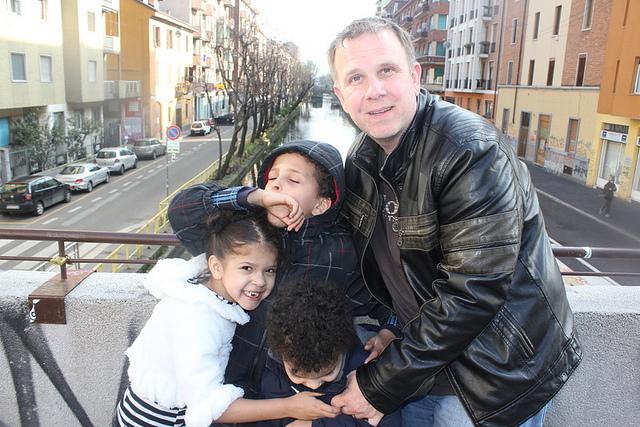 I love this "fail" family photo

I was wrong. There are gelatarias, patisscerias, playgrounds all over. Almost every block has a playground. The funny part is that there were more adults relaxing and soaking up the sun than there were children! Also a free aquarium, that's small but a nice break. It's located next to the huge park Piazza Sempione! If you're there long term, there are also indoor swimming pools all over the place.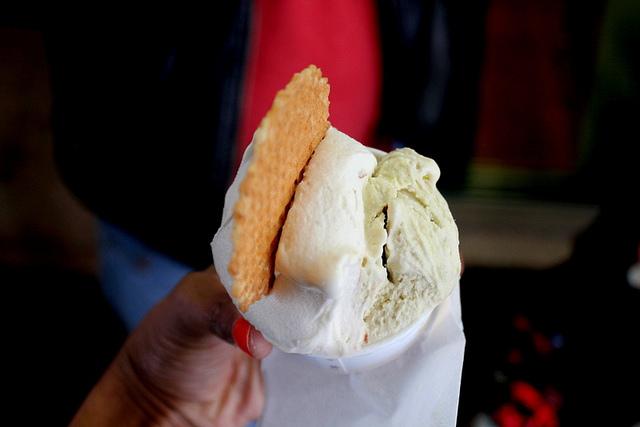 My children loved Milan. I think they loved it mostly for the incredible weather! It was in the lower 60s (Fahrenheit) while were there. A big contrast to the 30s and 40s in the town we live in Germany. The people were extremely friendly and curious. My children can be a bit eccentric (like their parents) and they got a lot of odd looks from the locals. My husband and I were cracking up lol. 
One annoying aspect of Milan that I experienced in Paris back in 2010 not in 2013 is all the peddlers. It was ridiculous. I had my big azz camera so I basically had "I am a tourist" boldly written on my forehead.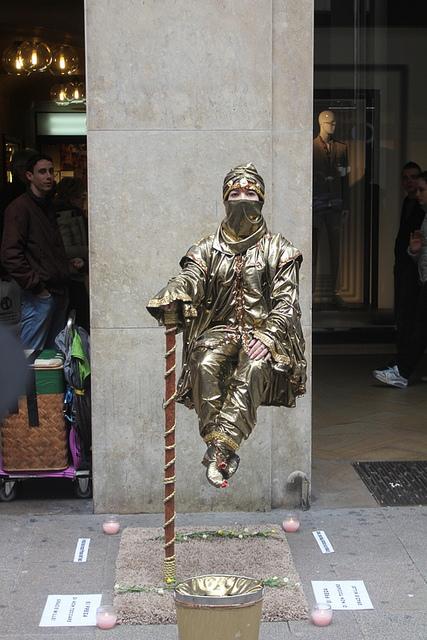 We checked out the Duomo church, Piazza della Scala, Sforza Castle and other landmarks. Like most places we've been, we have little children, there were no partaking in the famous operas or museums. But my husband and I said we will definitely be back....some time in the lifetime! Atop the Duomo Cathedral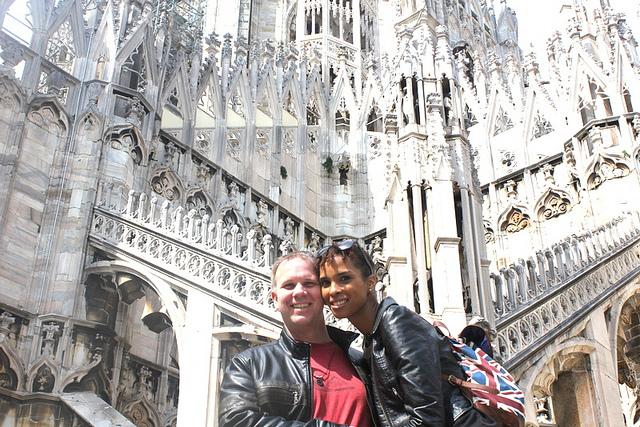 Beautiful Streets of Central Milan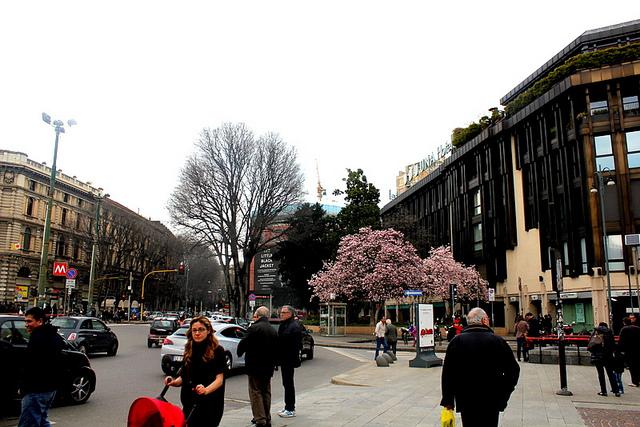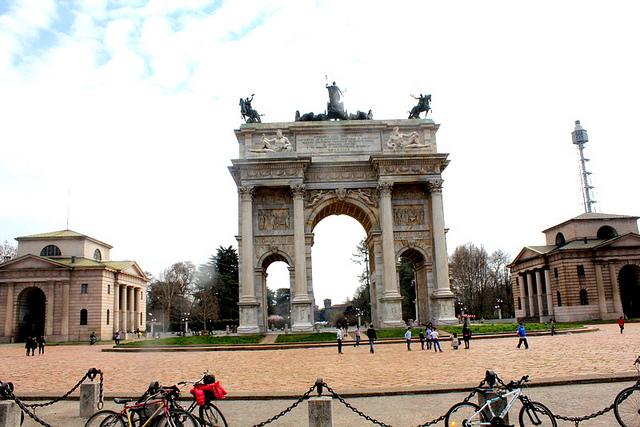 The Sforza Castle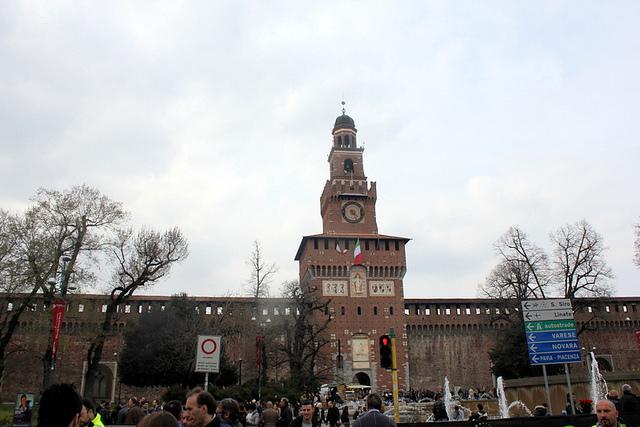 In front of the Sforza Fountain 
src="http://farm9.staticflickr.com/8257/8641529403_f4b899f973_z.jpg" width="640" height="427" alt="IMG_5853">Of course we ate quite well. The restaurants' prices were a bit on the high end, but we didn't have one bad meal. The prices stung initially, but later we had no regrets! Right, honey?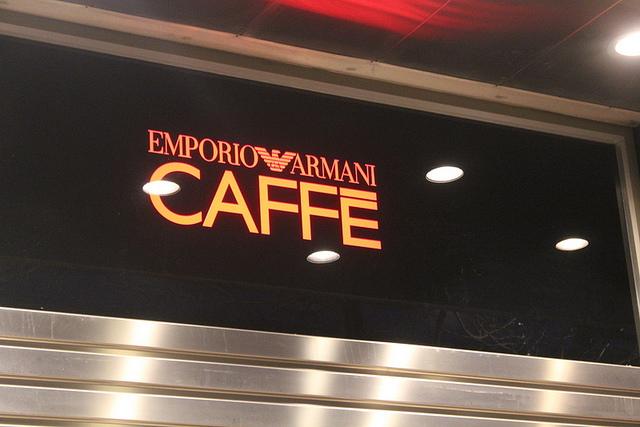 We didn't eat here, but thought it was cool! There are a lot of top designers with cafes here! Even Gucci!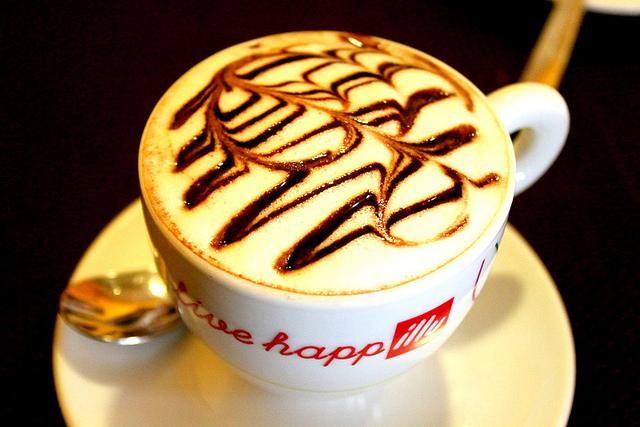 Plus the helpings were huge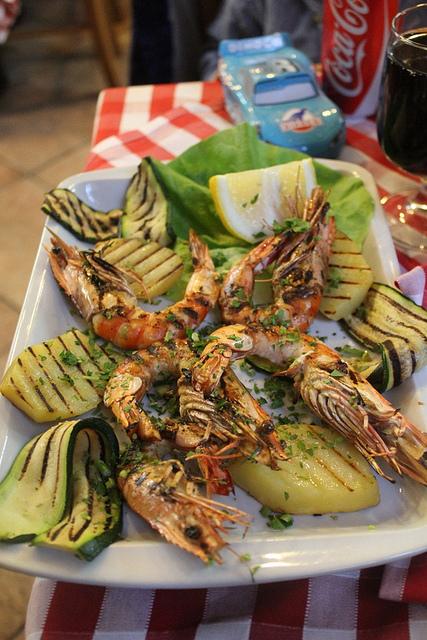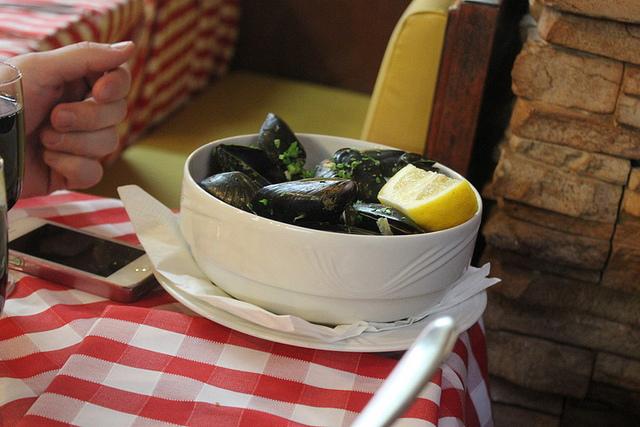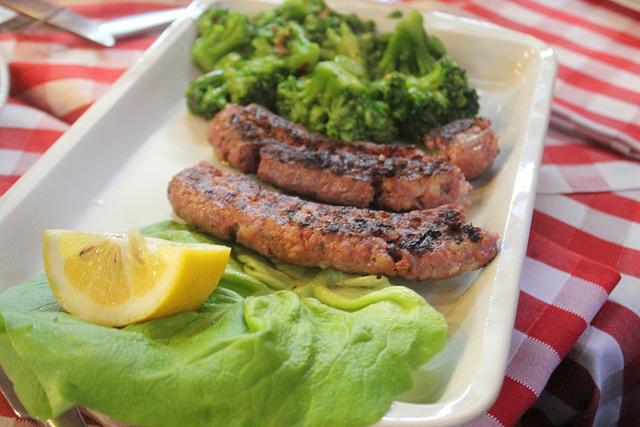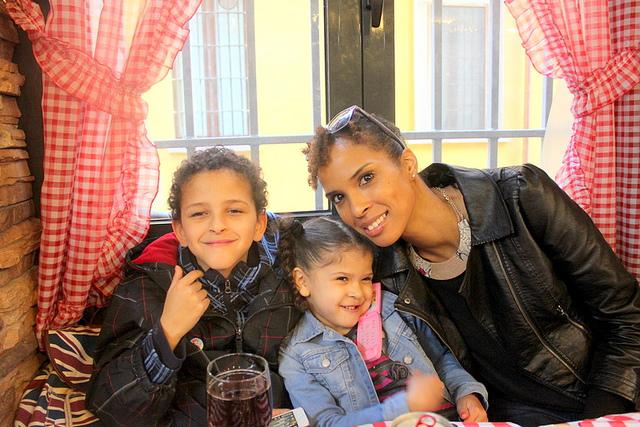 Beautiful fresh market!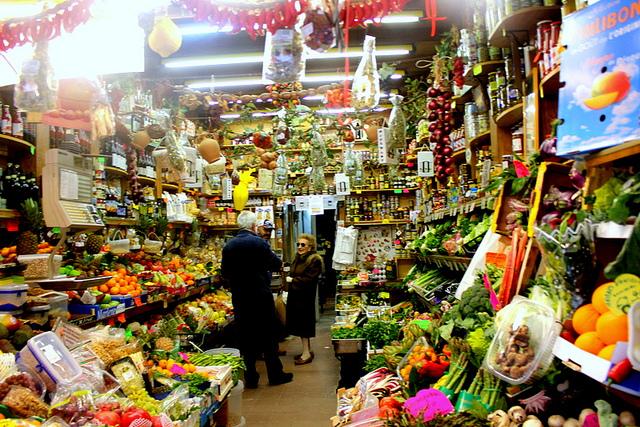 At least it's Spring somewhere!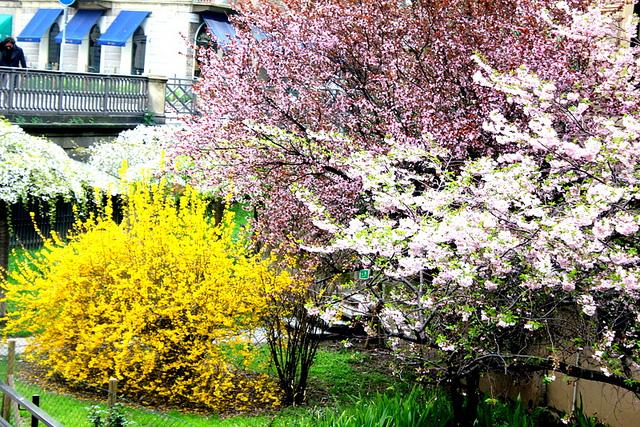 Collecting rocks by the cathedral. A tradition we have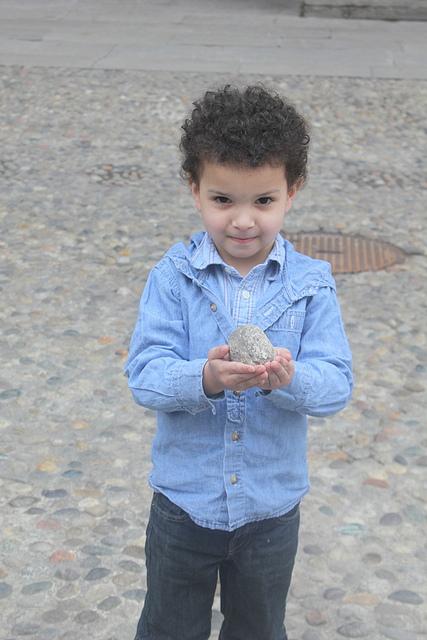 Piazza della Duomo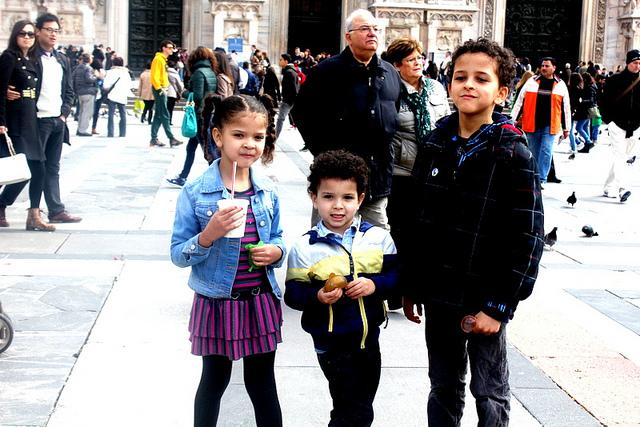 This was terrifying but I've always wanted to do it!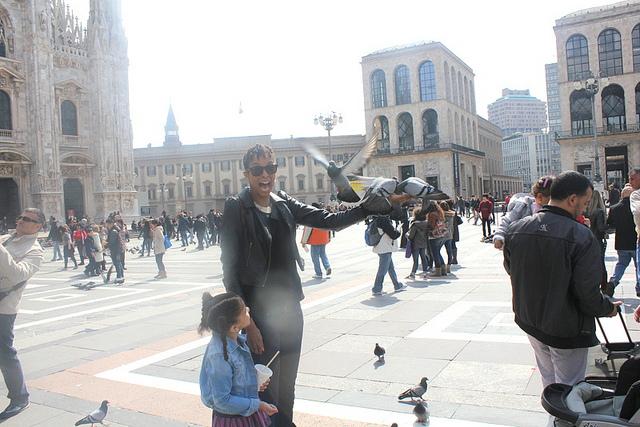 Duomo Cathedral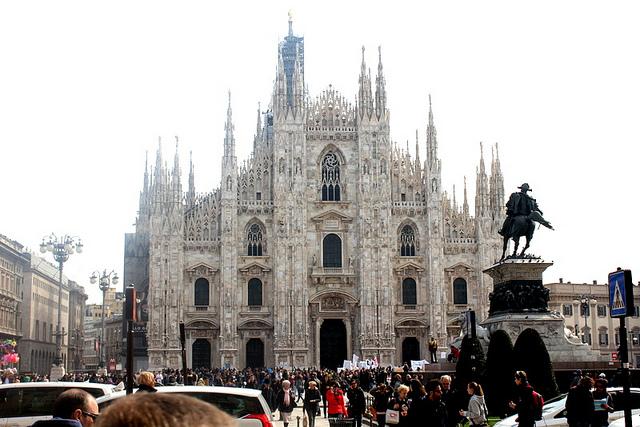 Ossobucco With Risotto Milanese. HUGE helping! But Good!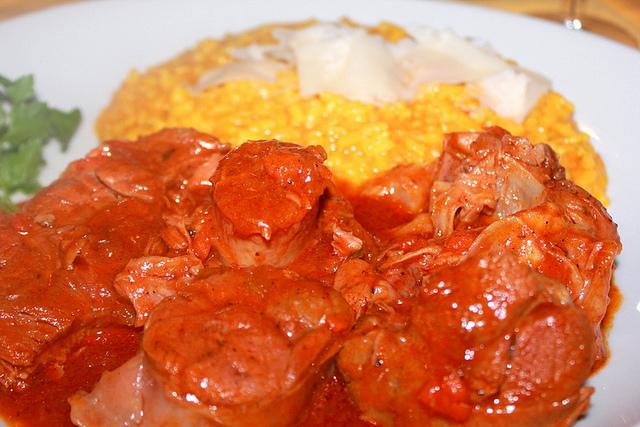 Ravioli with Wild Boar Ragu also mine LOL.....I had a food baby here, too.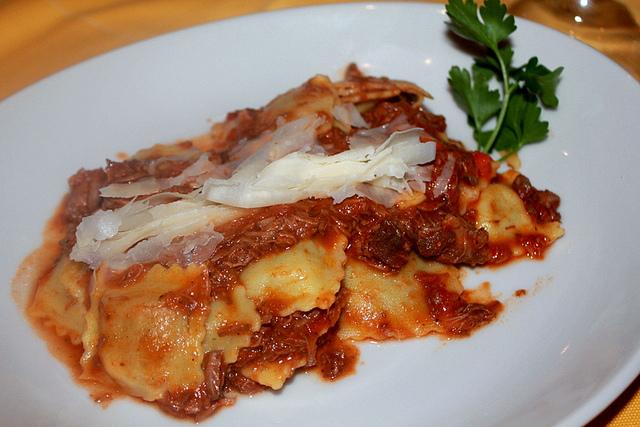 Loads of food "on the house" also some shots of Limoncello at the end and lots of candy for the kids!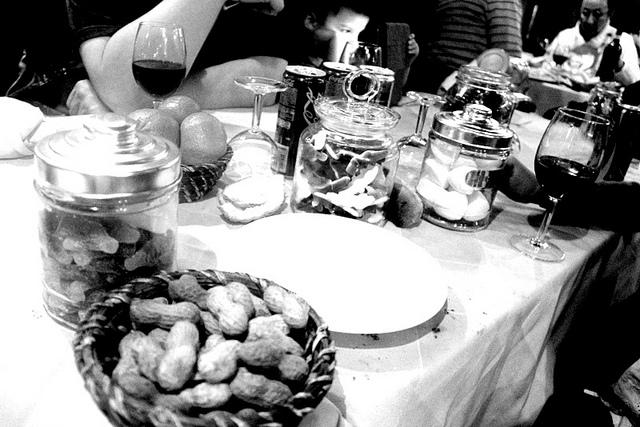 Crostini also on the house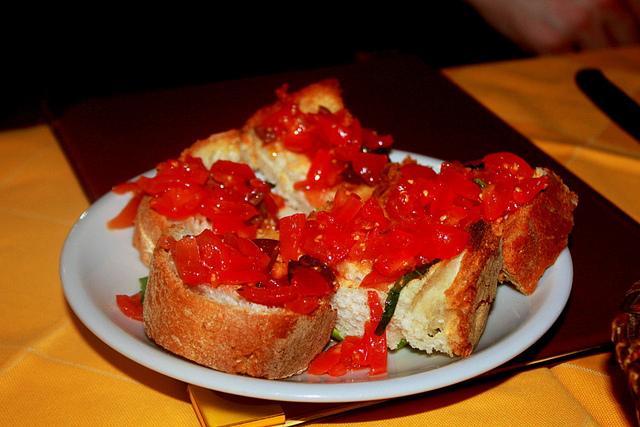 Helping me document it all!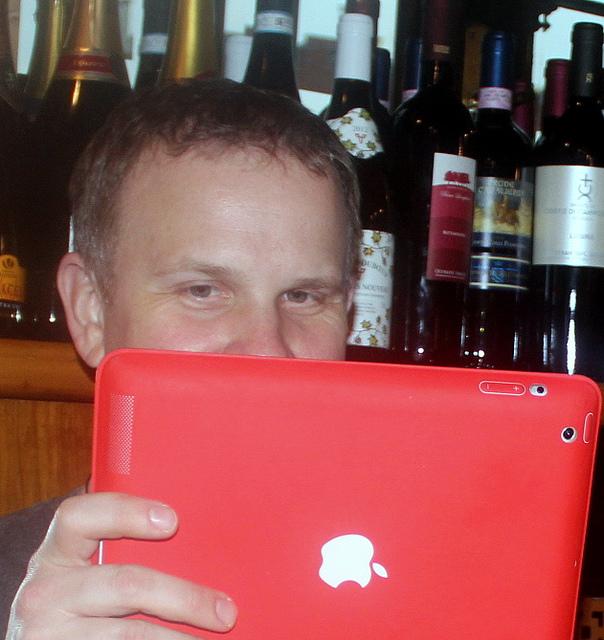 Ciao Bellas!! 
I have over 100 pictures in my flickr album if you want to see more. The link is on the left sidebar.