After 8 years away, the return of Jil Sander to Jil Sander was a highly-anticipated moment of Fashion Week and as a huge fan of the label and of course, Raf Simons, I was eagerly awaiting her debut collection. "Summer is a good place to start" said Sander  before she showed a collection whose highlights included coat dresses, tapered silhouettes and oversized culottes all abundant with futuristic references in a cool palette of pristine whites, navy's, blacks and pops of orange.
Now, summer is a good place to start.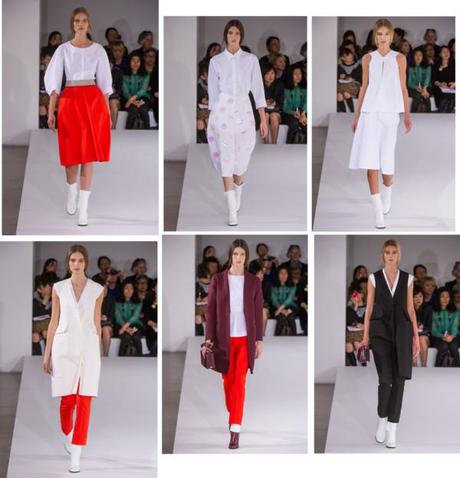 What did you think of Jil Sander's returning collection?