It's time to wrap up warm as tonight is Guy Fawkes night. I'm sure you have all been busy over the weekend attending bonfires and firework displays but as I have been MIA for a week or so, this post is for anyone celebrating today. 
Bonfire night is a tricky one, as you can never be too sure how close to the fire you are actually going to get - so layers are key. For me, I'm going to play it safe with a black  Pull & Bear polo knit under a long gilet with skinny jeans, ankle boots and an over sized scarf.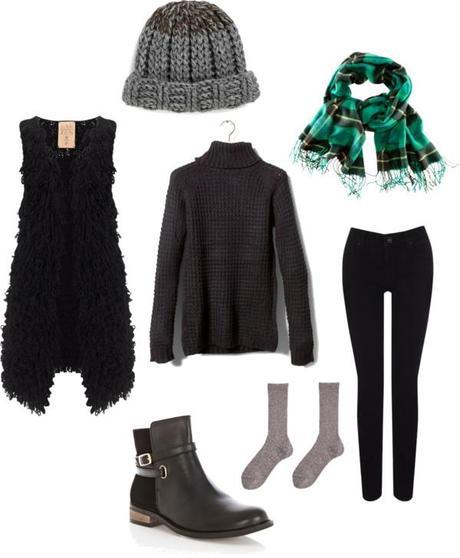 SHOP THE EDIT: Clockwise from top left: Alpaca Wool Hat, Brooks Brothers; Green Plaid Scarf, H&M; Skinny Jeans, Oasis; Heat Tech Socks, Uniqlo; Polo Neck, Pull & Bear;  Ankle Boots, Oasis; Gilet, Avenue 32
Are you celebrating Bonfire night tonight? What will you be wearing?