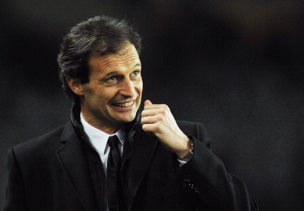 Perhaps Massimiliano Allegri said it best when talking about this upcoming
derby della madonnina
between AC Milan and Inter Milan.
"It's the match all of Italian soccer waits for, media and players together: it's a match inside a match." 
The AC Milan coach is right, because at the beginning of the season I always mark down the dates of the Milan derby. This season's second derby of the season seems to hold quite a bit of importance, even if some are trying to downplay the significant repercussions from a loss. But the result won't have massive mathematical impact considering that the top three sides in the Serie A are all within three points of each other.
But what were to happen if AC Milan lost to this inspired Inter side? A debut derby victory (as a manager) for Leonardo would put Inter in first place ahead of AC Milan. While they'd lead their city cousins by only one point, the psychological boost for the
nerazzurri
would be immense. A victory for Inter Milan would also bring Napoli and Udinese a bit closer to title aspirations, tightening up the Serie A season for an exciting finish.
But there's a match to be played first, and there are a few missing players for both sides. One of the most notable ones is Zlatan Ibrahimovic, who's rib cracking (it wasn't actually rib cracking, but it must've hurt) punch on Bari's Marco Rossi earned him a three game suspension. The Inter defender who would've marked Ibrahimovic won't be playing either, as Lucio is also suspended. Because of those two absences, it looks like the Brazilian duo of Robinho and Pato will take on the central defensive pairing of Chivu and Ranocchia.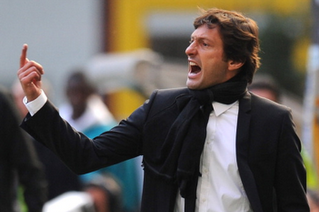 It will be Leonardo's first derby as the Inter Milan coach, and the Brazilian said a few things regarding the match, and what the derby encases:
"It will be an extraordinary match. A derby goes beyond any tactical reasoning, there are many feelings especially because the two top teams of the table are facing each other, at a distance of just two points. All of the players know each other, there's nothing to discover or invent. At a psychological level the derby brings lots of energy, but at a mathematical level it isn't decisive."
Whatever happens tomorrow at the San Siro, many will be watching. Whether they want to see a spectacular match which hasn't produced a draw in the past 14 times played, or they're just interested in the final result, people will be watching. Two men on the sidelines will be yelling at their players for 90 minutes, mainly because at the end of the day this match will have an effect on who will win the Serie A, no matter what anyone says.