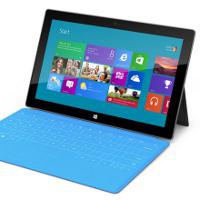 Surface Tablet revealed by Microsoft a few weeks ago apparently is not a singular product, but a whole family of the eldest son of the tablet with Windows. Recently known that the second version of the Surface is in the stage production. 
It is known from the number of job advertisements, which opened in Microsoft Careers. In June and August, Microsoft is looking for human resources to enlarge their Surface team, said that this division will develop a new generation of devices that will fully express the vision of Windows. While vacancies are open from mechanical engineers, material specialists, driver developers, and also audio engineers, where all will join the design team has been formed. Seeing an open vacancy that Microsoft seems to look for opportunities to create an innovative and require experts in specific areas. Surface 2 would be like this?

Surface tablet will soon be available on October 26.
origin source phonearena via teknoup