This summer, Android and iOS users will be able to familiarize themselves with Microsoft's popular intelligent personal assistant known as Cortana. The assistant, which has been around for slightly over a year, has only been available to Windows Phone and Windows users so far. Well, the times they are a-changin'. Soon most of us with a smartphone will be able to make one more friend among the virtual assistants. While there will be certain limitations, the Cortana app will provide much of the same services it does on a PC or a Windows Phone, including helping you search the web more efficiently, remind you about your upcoming appointments (or to pick up the flowers on your way home from work), answer your numerous questions and track your flights.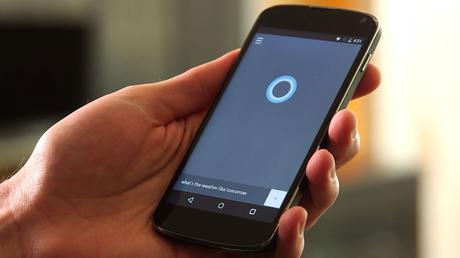 Installation Via the Phone Companion App
In order to install Microsoft's digital voice assistant, you'll need to first launch the Phone Companion app on your Windows PC, which will then allow you to set Cortana up on your preferred mobile platform. You'll need to select which type of smartphone you have, bet it a Windows Phone, Android or an iPhone. As you've probably guessed, there's nothing more you'll have to do if you own a Windows Phone. However, Android and iPhone users will need to follow several easy steps prior to successfully setting the companion up. What's particularly awesome is that through Phone Companion you'll be able to install other Microsoft's mobile apps, such as OneDrive and Office.
What Your Cortana Won't Do
Still, as we've mentioned before, there will be certain restrictions (for now). People who don't own a Windows device won't be able to make use of all the Cortana features, which includes toggling settings, opening apps and activating the hands-free mode by saying "Hey, Cortana", although the company has indicated that the support for the first two might ensue in the future.
The Cortana companion will come to Android devices this June and iPhone users should be able to get their personal assistant who is not Siri sometime later this year.