The U.S. computer group Microsoft announced Tuesday it had sold to date 40 million licenses for its new Windows 8 operating system, launched in late October and with which he hopes to catch up in the mobile Apple and Google.
"We have sold 40 million licenses for Windows 8 so far," said Tami Reller, Chief Financial Officer of Windows, quoted in a message posted on the group's blog.
Windows 8 was released October 26, and Microsoft had reported four days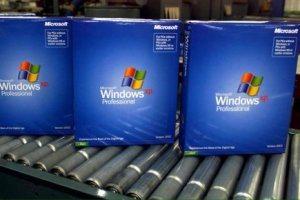 later already 4 million updates. He said Tuesday that the pace of updates exceeded that recorded for the previous version of the software, Windows 7.
Windows, the first version in the 1990s revolutionized personal computing, always turn over 90% of PCs in the world, but this market is cannibalized by tablet computers and smartphones, dominated by software for operating Google (Android) and Apple (iOS).
Microsoft has redesigned its flagship software based on these new products, in particular by adapting the Windows 8 touch screen smart phones and tablets.
Along with Windows 8, Microsoft had launched its own application store online, drawing on existing stores for Apple or Android. The quality and selection of applications play an important role when consumers choose an operating system or another.
Microsoft still does not give a precise figure on the number of applications in the "Windows Store," just saying Tuesday that he has "doubled" since its inception, and sales have exceeded 25 000.