In Hinduism, Matangi is one of ten Mahavidyas, or Wisdom Goddesses, each representing different attributes of female divinity. As the Tantric form of Sarasvati, Matangi is the goddess of music, knowledge, and the arts. She's also the namesake of rapper M.I.A, who goes by Maya but whose full name is Mathangi Arulpragasam. For years, the English/Sri Lankan artist has successfully embraced many of the political, cultural, and religious aspects of her heritage, but not until now have these ideas fully reached their boiling point.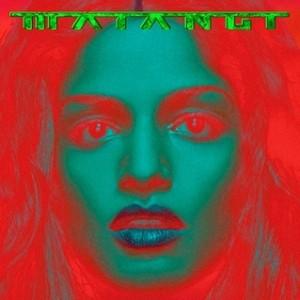 Titled for both the spiritual being and for herself, Matangi is M.I.A.'s just-released, long-awaited fourth album. Listeners have had three full years to forget 2010's disappointing Maya, a poor follow-up to its creator's brilliant early works. Label drama, Twitter rants, feuds, controversies, delays; throughout the past few years, M.I.A. has been there, done that. Still, she's never done anything quite like Matangi before, which makes it a worthy, if not revolutionary, latest effort from the ever-potent, free-spirited pop star.
Okay, so maybe some of these Drake disses feel a bit old ("YOLO" was last summer's thing, but apparently no one told Maya, who "always lives again" on "YALA"). But that's what happens when an albums gets shelved over and over again, to the chagrin of the artist who made it. Similarly, Matangi definitely could have done without "Bad Girls," which we first heard nearly two years ago. The track feels strangely out of place among the riotous freak-outs of "Come Walk With Me" and "Bring the Noize," both filled with shouts, claps, creaks, and weird, wacky background chaos. "Double Bubble Trouble" recalls former consort Diplo with an abundance of dancehall flavor, while "Warriors" totally slays the competition, thanks to its aggressive ethnic- tinged hip hop vibe.
There are no infectious choruses or "Paper Planes" sized hooks on Matangi; instead, M.I.A. arms herself with a new array of experimental sounds and influences. On "Boom," she chants "Brown girl, brown girl, turn your shit down/You know America don't wanna hear your sound," referencing her post- Super Bowl controversy (again, nearly two years ago). Though so much time has passed, M.I.A. still paints herself as a rebel, a flavorful alternative to the vanilla pop music mold. That's why, despite the occasional stale misstep, Matangi still bites.

Only 1 U
M.I.A – "Only 1 U"
Warriors
M.I.A – "Warriors"