You won't break the calorie bank with these family-pleasing slender and healthy Mexican salad recipes.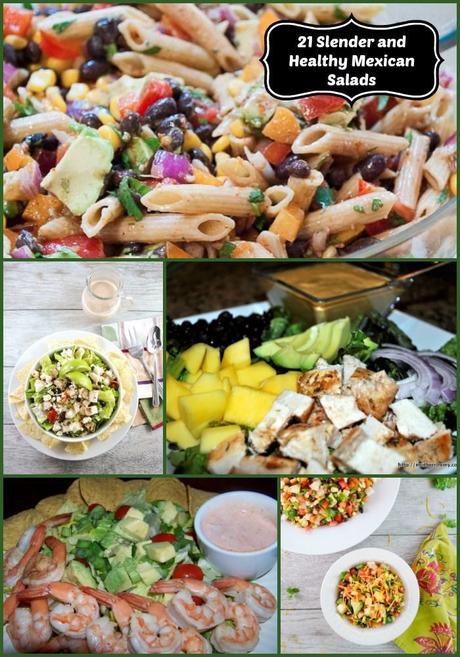 Friends and family know I can't resist Mexican food of any kind. Burritos, street tacos, enchiladas, fajitas, quesadillas, and taco salads loaded with chips, cheese, and guacamole - I love every spicy, crunchy, delicious bite!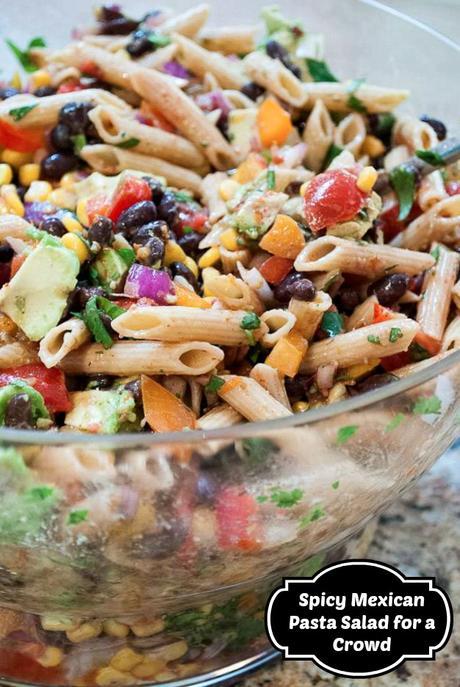 Unfortunately for me, when it comes to Mexican food I don't stop when I'm full. I finish every last bite like there'll never be more on my plate, and the next few days I pay the price when my pants are more than a bit snug.
I'm not saying that Mike and I don't frequent our favorite Mexican restaurant a few times a month, but these days we share an entree and opt for one basket of chips, not two. The rest of the month when I'm craving a spicy dish I hunt through my Mexican salad recipes and find one that'll satisfy for considerably fewer calories like this pasta salad. I serve this salad as a meat-free meal. With loads of black beans and healthy avocado, there's plenty of protein and fat to keep me happy for hours.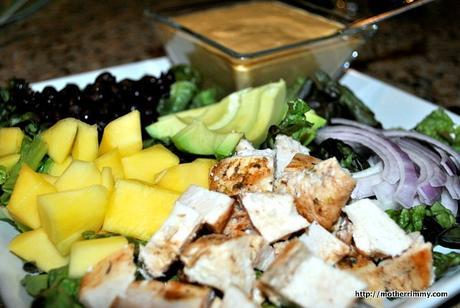 When you're whipping up a Mexican salad the options are endless, especially during the summer months when the abundance of farm fresh fruits and vegetables are amazing. This version with rum marinated grilled chicken is a protein packed meal with black beans, mango, and avocado. A mango yogurt dressing drizzled over the top is low-calorie and refreshing.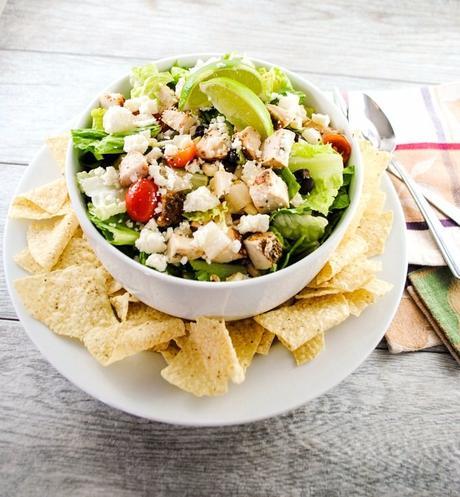 This salad with chicken has my latest go-to veggie, jicama, chopped into the bowl with crumbles of Queso Fresco. (Notice I get my corn chips on the side!)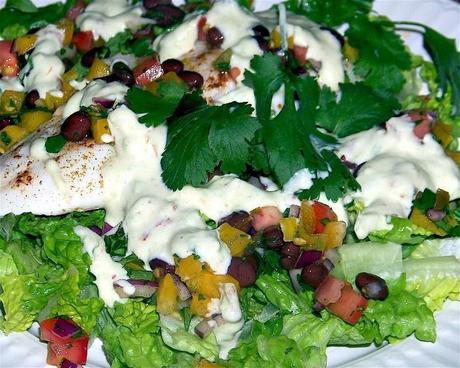 Quick cooking and affordable tilapia spiced with chipotle seasonings is a healthy choice on top of this bed of greens with tomatoes, red onion, and black beans. (Can you tell I'm a black bean fan?)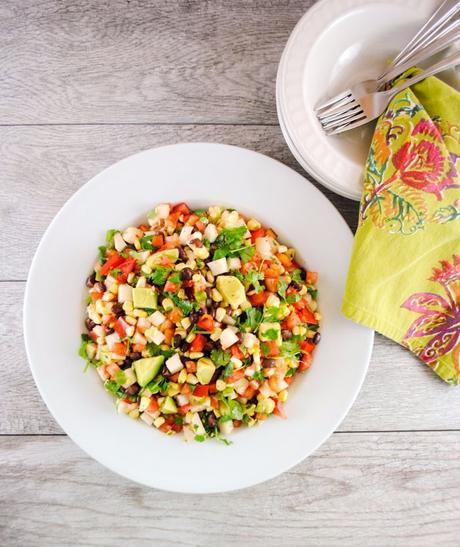 Corn on the cob is so sweet during the summer months, I simply cut it off the cob into a chopped salad with a light lime vinaigrette. Store purchased pico-de-gallo adds kick and saves time chopping onions, peppers, and tomatoes.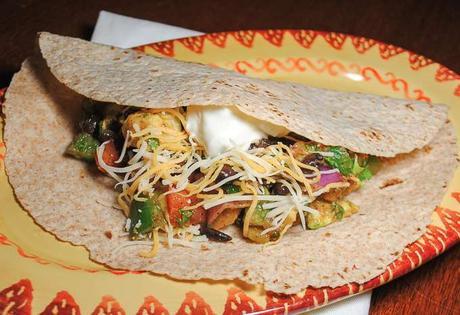 It's super easy to turn almost any Mexican salad into a wrap. We've come to prefer whole grain tortillas to wrap up our veggies because they have so much flavor and texture. I like a warmed corn tortilla, but Mr. Mike turns his nose up at corn, so he gets flour tortillas on his plate.
Let me know what you think if you give one of the Mexican salads a try, and while you're at it be sure to share your favorite Mexican salad ingredients. This Mexican food lover is always on the hunt for new ideas!