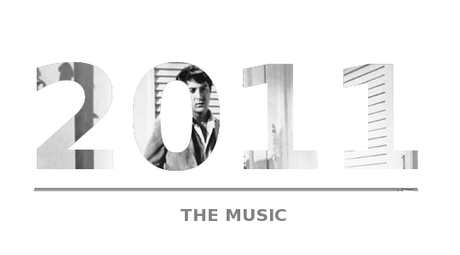 The retrospect series continue... this time, we've come to the world of melodies and stuff like quints that I neither understand nor want to understand. It's true: even though I love music, I don't know much about it, and I have never studied it as intensely as movies, fashion or the solar system.
There are many people that know more about this, we conclude, and people who have found all the great tracks of 2011 that I haven't heard yet. I don't listen to a lot of new music.
That's why this post will not deal with say, the best albums or songs of 2011, but the wonderful songs that I discovered in 2011.
iTunes Top 25:1. The Sound of Silence - Simon & Garfunkel - The Graduate | post
Remember my summer obsession with The Graduate and this song? It's not gone.
Sadly, I haven't found it on youtube yet, but it's on iTunes.
2. Beera - Vijay Prakash, Mustafa Kutoane & Keerthi Sagathia - Raavan | post
My other summer obsession hasn't gone either. I'm still fascinated by this song.
3. Lose Yourself - Eminem - 8 Mile | post
My favorite rap song ever - legendary. I feel really cool when I listen to it. Yo.
4. Singin' in the Rain - Gene Kelly - Singin' in the Rain
Doo-dee-doo-doo... Every time it rains and I'm down, I think of this song.
5. Flightless Bird, American Mouth - Iron & Wine - Twilight
You can say what you want about Twilight, but this song is amazing and I'm so glad I discovered it.
6. Behene De - Karthik & Mohamed Irafan - Raavan
Never heard anything like this before. Rocking and profound at the same time.
7. The Sound of Silence II - Simon & Garfunkel - The Graduate
Almost as good as version two, just a bit pop-ier.
8. Kun Faya Kun - A. R. Rahman, Javed Ali, Mohit Chauhan - Rockstar (not seen)
I seriously start believing Rahman is a God.
9. Rehna Tu - A. R. Rahman, Benny Dayal, Tanvi Shah - Delhi-6
Yes, he is.
10. Meter Down - Adnan Sami - Taxi No. 9211 (not seen)
Rrrrrocking. I don't even know how I found this song some years ago.
11. Suno Aisha - Amit Trivedi, Aditt, Nakash Aziz, Ash King - Aisha
My happy-go-lucky song. Always lifts me up.
12. Eight Days a Week - The Beatles
Hm, must be my favorite song by The Beatles. Nice I finally found out.
13. It's Now or Never - Elvis Presley
This is definitely not my favorite Elvis-song. Don't know how it landed here.
14. Sweet Dreams - Eurythmics
Always loved it as a child, but never knew what it was called. I can always listen to it.
15. New Tomorrow - A Friend in London (not a favorite, but we had to learn it for music class)
16. If You Want Me - Marketa Irglova - Once
My favorite song from Once. So very beautiful.
17. Selfmachine - I Blame Coco
Ever since a friend introduced me, I'm crazy about I Blame Coco. Her voice is unreal.
18. In Spirit Golden - I Blame Coco
Dito. This is just rocking.
19. Lipstick - Jedward (haha, oh my God)
But it's kinda cool. Two gay twins on crack. Sorry if I'm too straightforward.

20. Billie Jean - Michael Jackson
My favorite Michael Jackson song. Awesome (a word I don't use often)!
21. Smooth Criminal - Michael Jackson
Same here. I'm addicted to these two songs.
22. House By the Creek - Milow
Most people don't know Milow's really great songs, sadly.
23. Ayo Technology - Milow
This one is more known, but I'm still amazed how he could turn that song into this song.
24. Ranjha Ranjha - Rekha Bharadwaj, Javed Ali & Anuradha Sriram - Raavan
Don't even like it that much... but. Yeah.
25. April Come She Will - Simon & Garfunkel - The Graduate
This song should be ranked much higher, I absolutely love it. The lyrics, the melody, the calmness...


Favorite Soundtracks of 2011:

Actually this is one award, but these two were both great.
RockstarRahman, Rahman... when will you stop producing your best soundtrack ever each year?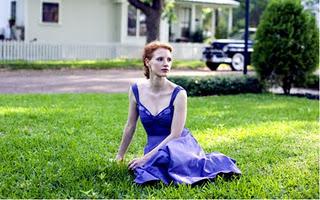 The Tree of Life
I had forgotten all about The Moldau, that I listened to as a child. It was perfect, combined with the magnificent and enchanting images.
Honorable mentions: Submarine, Hangover 2, Hanna, Shaitan
Sadly, the soundtrack of Indian Soundtrack (2011) wasn't as great as expected.
Did you discover some great music in 2011? What were your favorite soundtracks?