In place of the cancelled Forza, four concerts instead.
by
Paul J. Pelkonen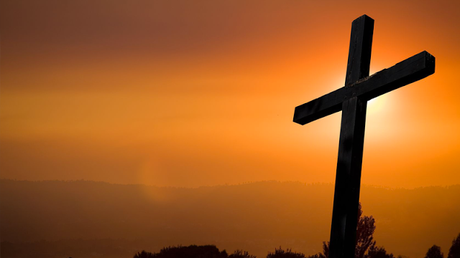 The subject matter of the Verdi Requiem, in one image.
Superconductor makes no endorsement of any one religion, belief or practice.
Giuseppe Verdi's setting of the
Requiem
Mass has been called his best opera that doesn't have a staging. Here, the Met offers this massive work as a substitute for its cancelled production of
La Forza del Destino.
What is the Verdi
Requiem
?
This is Verdi's most important liturgical work, a setting of the Roman Catholic mass for the dead which has all the power and energy of his operas. The famous opening of the
Dies Irae
("Wrath of God") is so powerful that it has appeared throughout popular culture and film, most recently as the music accompanying the suicide run of the Bullet Farmer in
Mad Max: Fury Road
.
What's a Requiem?
A multi-movement setting of the Catholic mass, including a thunderous depiction of the Day of Judgment, pleas for mercy before the Almighty, and the usual liturgical movements: Kyrie, Gloria, Credo, Sanctus and Agnus Dei. There is also the work's most famous section, the
Sequenza
, which is a setting of the Last Judgment.
What's the music like?
The opening of the
Dies Irae
is maybe the loudest thing Verdi ever wrote. This is a sacred work that moves like an opera, with power, ease and drama. It's really bloody great.
Who's in it?
The Met chorus and orchestra with four soloists: Krassimira Stoyanova, Ekaterina Semenchuk, tenor Aleksandrs Antonenko and bass Ferruccio Furlanetto
Ferruccio Furlanetto. James Levine conducts.
How's the production?
This is a concert staging with chorus and orchestra so there are no sets or costumes.
Why should I see it?
Because the Met doesn't do this often and this is a magnificent and terrifying work.
When does it open?
The concerts run from Nov. 24-Dec. 2 2017.
Where can I get tickets?
Tickets  are available through MetOpera.Org or by calling the box office at (212) 362-6000. You can save service fees by going to the box office in person at the Met itself, located at 30 Lincoln Center Plaza. Hours: Monday to Saturday: 10am-8pm, Sunday: 12pm-6pm.
Is there a Live in HD broadcast planned?
No.
Recording Recommendations:
Coro E Orchestra della Scala cond. Claudio Abbado (DG, 1986)
Claudio Abbado recorded the Verdi
Requiem
twice for DG. This recording features the same soloists that appear in many of his opera recordings for the Yellow Label, with Katia Ricciarelli, Shirley Verrett, Placido Domingo (in prime voice) and Nicolai Ghiaurov. Top-notch.