Metropolitan Opera Preview: Il Trovatore
by 
Paul J. Pelkonen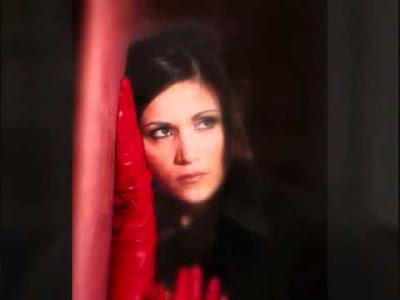 Carmen Giannatasio, the Metropolitan Opera's new Leonora in Il Trovatore.
The Metropolitan Opera is making 2012-2013 a season devoted to Verdi, with two new productions and five revivals of the composer's greatest operas. This is one of the best stagings of the last decade: David McVicar's stunning
Il Trovatore
. Updating the action to the Spanish Civil War, Mr. McVicar's vision draws inspiration from the black paintings of Goya and the tortured Christ of El Greco to create a harrowing version of this violent opera. 
The first cast features tenor Gwyn Hughes-Jones in the title role of Manrico, and the Met debut of Carmen Giannatasio as Leonora. The troubled heroine caught between two mortal enemies on opposite sides of a civil war (who don't know that they're actually brothers) is one of Verdi's great roles. She always seems to have one foot in the convent and the other in the grave. Although the lurid drama of
Trovatore
served as inspiration for the operettas of Gilbert and Sullivan, Mr. McVicar  ensures that this opera comes across as deadly serious.
The January revival platoons Angela Meade and Patricia Racette in the role, with Marco Berti taking over the role of Manrico and Stephanie Blythe as Azucena. 
Il Trovatore
returns on Sept. 29.
Recording Recommendations:
Here's two good ones. Both of these recordings are currently in the catalog. Both are available from
Deutsche Grammophon
. And both were recorded in 1962.
Chorus and Orchestra of La Scala cond. Tullio Serafin
Leonore:
Antonietta Stella
Manrico:
Carlo Bergonzi
Azucena:
Fiorenza Cossotto
Comte di Luna:
Ettore Bastinanini It took me a long time to settle on this particular
Trovatore
as my "go-to" recording. This one, recorded in Milan in 1962 isn't perfect, but it's likeable, energetic and well sung. Carlo Bergonzi simply hits it out of the park as Manrico. Fiorenza Cossotto is a haunting presence as Azucena, making the most of this complex character. Ettore Bastianini is a dastardly Count Luna with just a hint of humanity. 
Vienna Philharmonic cond. Herbert von Karajan
Leonora:
Leontyne Price
Manrico:
Franco Corelli
Azucena:
Giulietta Simionato
Comte di Luna:
Ettore Bastinanini This is a semi-legendary live performance from 1962, recorded at the Salzburg Festival. It preserves the great Leontyne Price as Leonora. She is perfectly partnered with Franco Corelli, the embodiment of the manly Italian tenor. Both her "Tacea la notte" and his "Di quella pira" embody their respective characters perfectly. Cossotto is a wonderful, haunting Azucena.
Bastinanini, (who would have a falling out with Karajan a few years later) is even better here than on the above-mentioned studio recording. The Vienna Philharmonic put their backs into a superb performance, and anyone who wants to hear Karajan when he was still a great opera conductor needs to give this a spin. An essential.
Note:
This is a live performance taken from a radio broadcast. Also, this same performance has been issued before, on various labels of dubious origin. For this reissue in the Salzburg
Festival Dokumente
series, the DG engineers dug up the original master tape of the Austrian radio broadcast.  It is in mono sound.
Return
to the
Superconductor 2012-2013 Metropolitan Opera Season Preview.
Contact the author: E-mail 
Superconductor
 editor 
Paul Pelkonen
.