So looks like Metallica have a new single to kick off the promo of the new Hardwired to Self Destruct album hitting streets in November. Check out the BRAND SPANKING NEW VIDEO for Hardwired.
What is your favourite Metallica song of all time?
Corey Kelly / @CoreyKelly76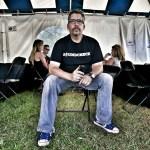 Born and raised in small ltown Ontario, Love me some Whisky & Country Music. Blogger, Photographer and Country Music Junkie.