Hey guys,
A while ago I posted about my giveaway win where I won a collection 2000 goody bag. Well now I will review these little gems :)
These are the Collection 2000's or Collection as they call it now, Metallic Cream eye shadows.
I won all the colours in the collection so I was pretty happy about that!
When I first saw these I really liked the look of them especially the packaging. Now everyone who reads my blog probably knows at this stage I always pay attention to the packaging and I really liked how these are in plastic bottles that kinda look like glass bottles!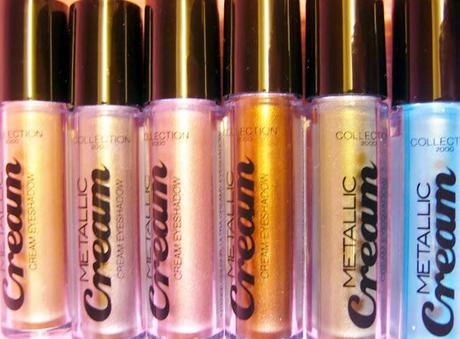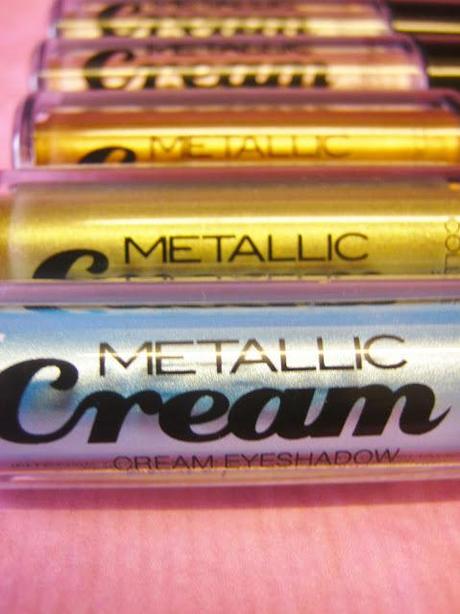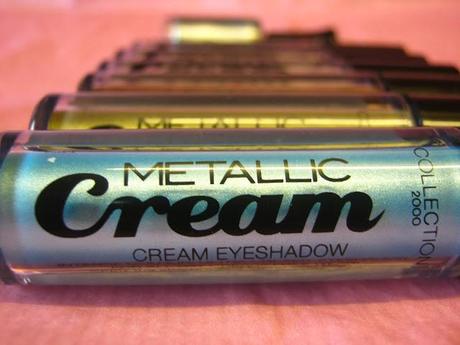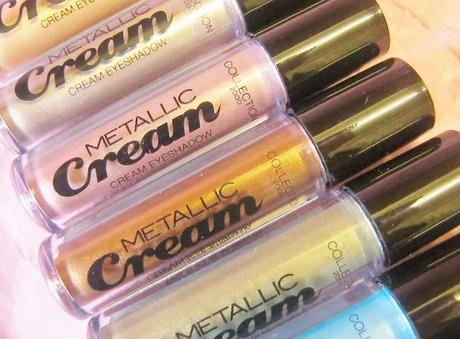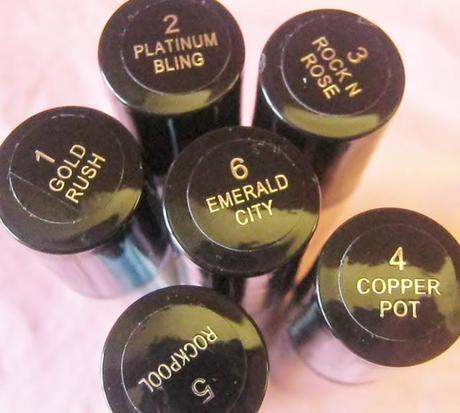 These come in 6 very metallic shades.My favorites have to be Gold rush and Emerald City.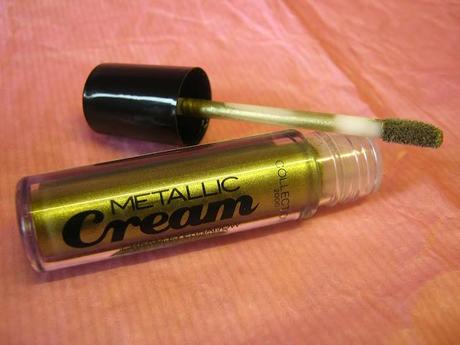 They come with an applicator which is pretty helpful for some but not exactly for me I found it easier to blend these with my fingers. These dry on your eyelids within seconds and they claim that these will last all day long which I might add is true! I have never been a fan of cream eyeshadows as they either didn't blend well or came of after 2 hours but I am glad I have these cause they are making me love cream eye shadows all over again! Oh and also the pigmentation is superab! Another great product by Collection 2000!
Have you guys used these?Hope you liked this little review :) Hareem x