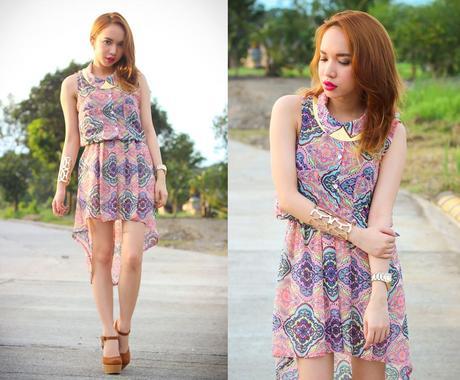 Mercurial
Festival print assymetrical dress, LOVE. Collar necklace, OASAP. Bangle and wooden clogs, Forever 21.
 Look of the Day — I've gone all edgy with my last look, maybe it's time to soften it up a bit with a girly dress. I named today's look "mercurial" because it pretty much describes my way of dressing up. Casual, girly, plain, busy, I can go from one to another in a jiffy. And besides, the word mercurial seems to be mentioned a hefty lot on the last book I read. To put it simply, I like the word! Yeah, you get it! Haha!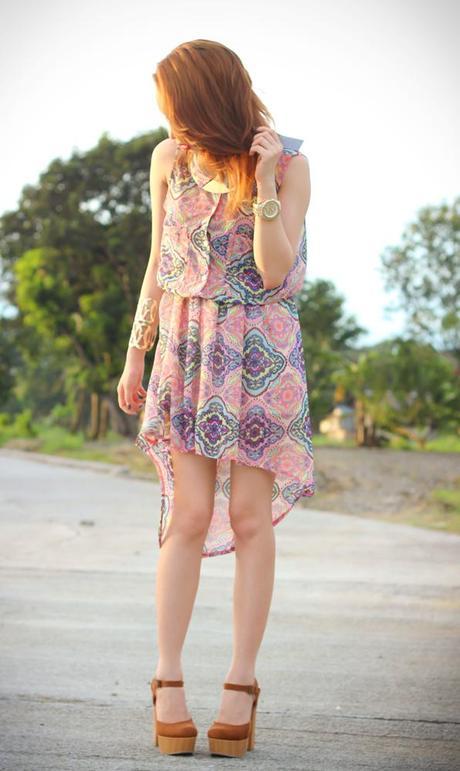 I'm all about assymetrical and weird hemlines lately. This is one of the two dresses I got from Love. It has a pretty festive print, great cut, and it's definitely wearable. Heeee!
Like this dress? It's on sale! Buy them HERE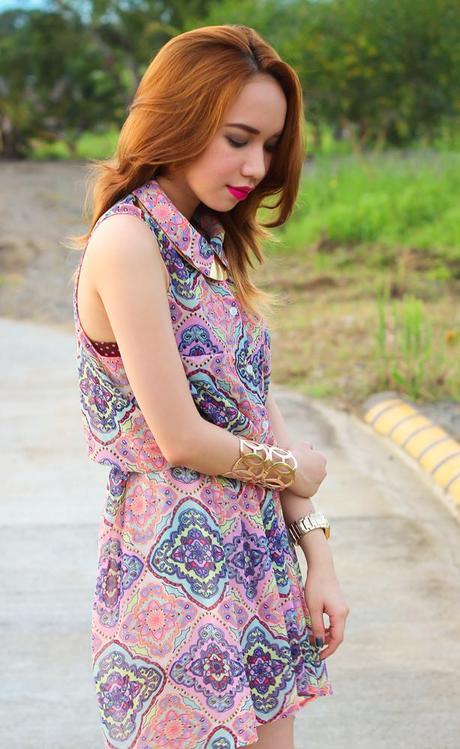 Oopsie! Excuse the peeking polka dot here!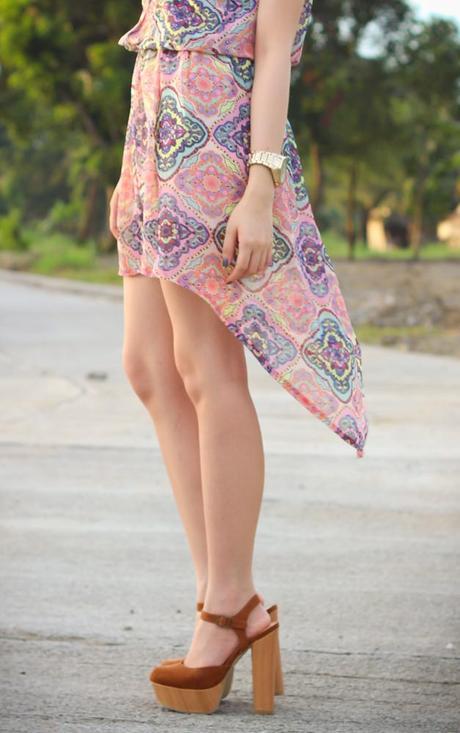 My new favorite shoes. Can't seem to stop wearing them on nightouts. They're unbelievably comfy. All the more when I added gel cushions at the instep or whatever you call it!
Hope you like today's look! I'll be announcing the winner of the OASAP blog giveaway tomorrow. Today's the last day so if you haven't joined yet, go here.
Stay wicked!