I never thought to make the trip to Concord (which is really a short drive from my new apartment in Waltham) until I was recently invited to an event at the Colonial Inn. The Colonial Inn has an old New England feel, and fits perfectly with Concord's quaint town center.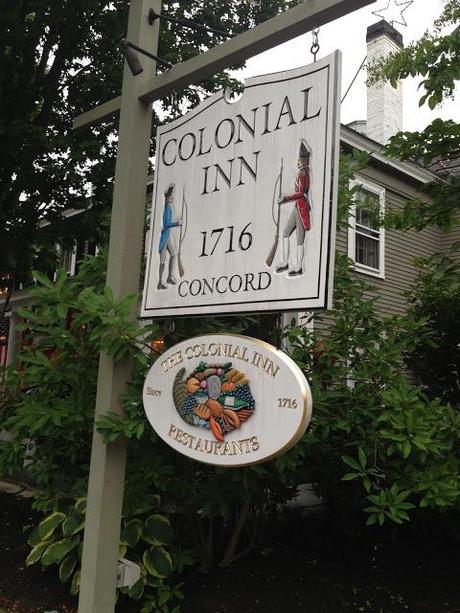 The evening began in the bar of the Liberty (the more casual of the Inn's two restaurants). We sampled some wine and passed Hors D'oeuvres including deviled eggs, and housemade bacon with bits of roasted sweet potato. We then headed over to Merchant's Row for a delicious six course dinner, prepared by Chef Cassandra Pianowski.     
   The first course was a Peruvian Shrimp Ceviche with lime juice, avocado, grilled corn, purple cabbage slaw, and corn tortilla chips. The shrimp was poached perfectly, and I enjoyed the addition of corn which made this dish unlike any ceviche I've tried.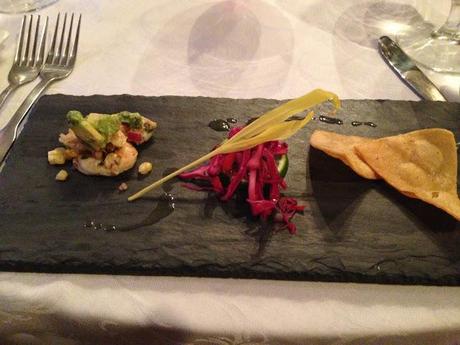 The second course was a potato gnocchi with sweet corn veloute, grilled corn kernels, applewood bacon, and asparagus. The gnocchi was delicious, and I loved the combination of sweet and savory flavors.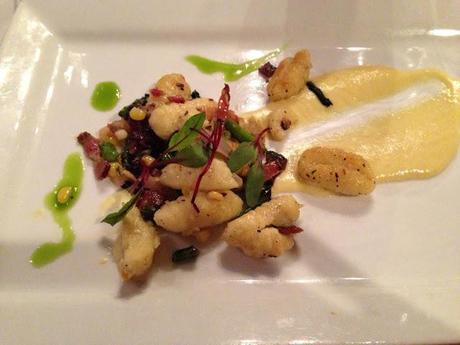 The third course was a palate cleanser, a passion fruit sorbet. It was light, refreshing, and did the job perfectly!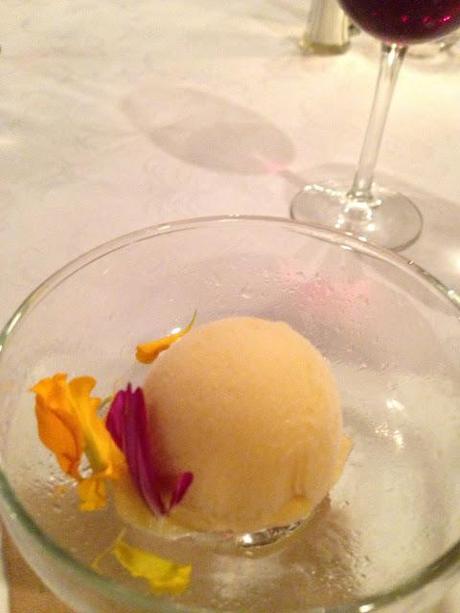 The fourth course was a duo of two seafood dishes: Diver scallops with cherry balsamic, parnsips, beets and meyer lemon, and Pomegranate salmon with mascarpone polenta, pomegranate, and orange fennel salad. The salmon dish was my favorite, I loved it with the polenta!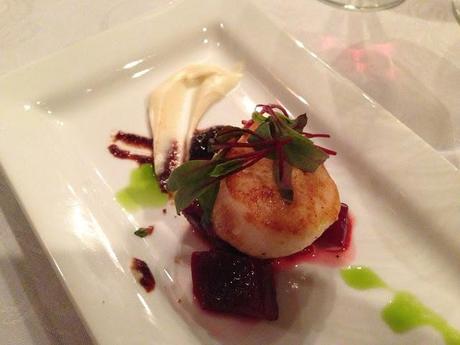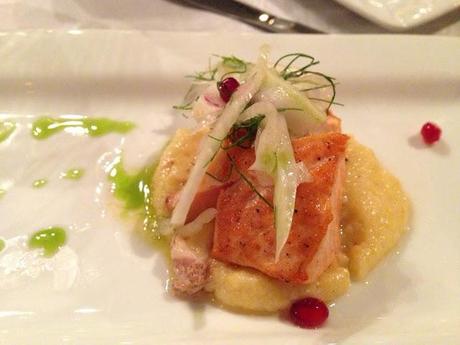 The fifth course was a duo of beef. This included short ribs with housemade root beer braise, carrots, and horseradish mashed potato and the steak frites with arugula, truffle, and parmesan. These were both amazing, and my two favorite dishes that I tried that night!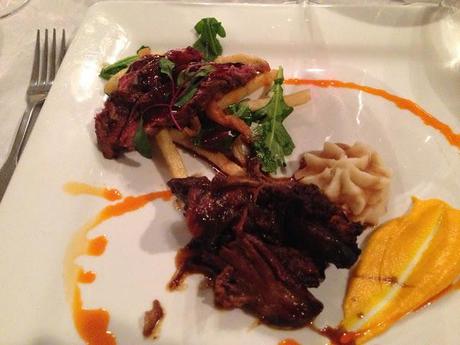 We finished with a dessert sampler with three different desserts; my favorite was the blondie brownie with caramel, vanilla ice cream, and caramel corn.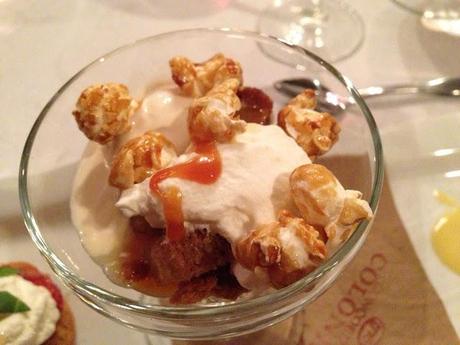 If you're tend to prefer chocolate, the stout chocolate cake was also really good!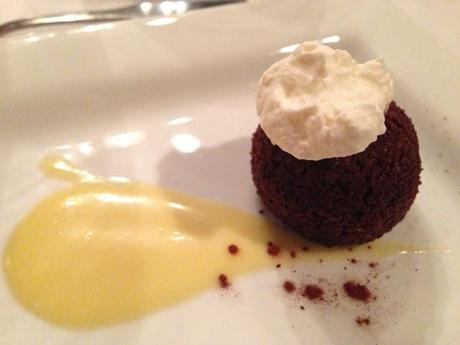 The strawberry shortie was the lightest of the three options, and the fresh basil added a bit of savoriness, which was a nice balance to the sweet strawberries and cream.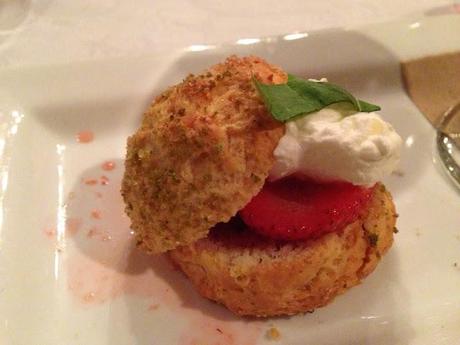 In addition to an amazing menu, Colonial Inn also hosts fun events like trivia night at Liberty and Sunday tea at Merchants Row. I would definitely go back for dinner, and think it would be fun to check out the tea (I've never been to one)!