You know that scene in The Office where Pam and Jim are in Niagara Falls?  They start miming a camera, pretending to take photographs of the moments they want to remember forever.  These last few weeks have felt so special that I feel like I'm doing that all the time!  Except that sometimes I remember to actually take a picture.  Sometimes.
My last day at work for this particular internship (to get your MSW, you need 1200 internship hours, usually split up 600/600).  As I think I mentioned before, I was working with developmentally disabled adults in the Orthodox Jewish community.  I'd had virtually no experience with the world of disabilities before I started, I was a little apprehensive about whether or not I would be up to the job.  Seven months later… it was one of the richest, most rewarding experiences I've ever had.  It's hard to believe it's over!
So now that we're a little under two weeks away from our trip to Greece (!), I've got some time to just… relax.  Can someone remind me how to do that again?!
B and I joined our friends Jonathan and Delia at The Flatiron Room for a Wednesday night bourbon party!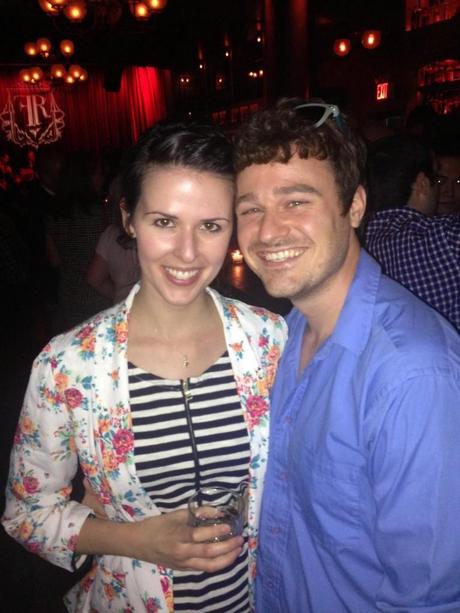 Umm… remind me to take the blue cover off my phone next time I want to use flash!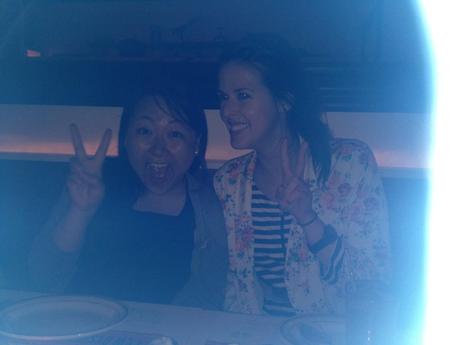 Date Night at Beyond Sushi… had to check out the Roll/ Piece of the Month!  (They are made with OKRA!)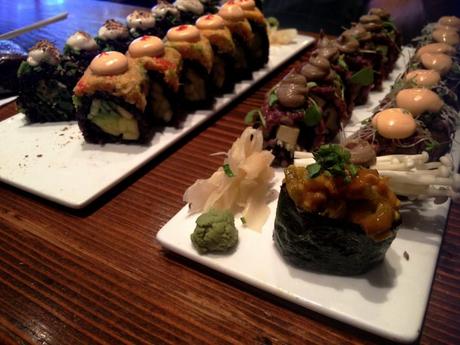 Harvesting milkweed from the side of the road… yes, it's edible.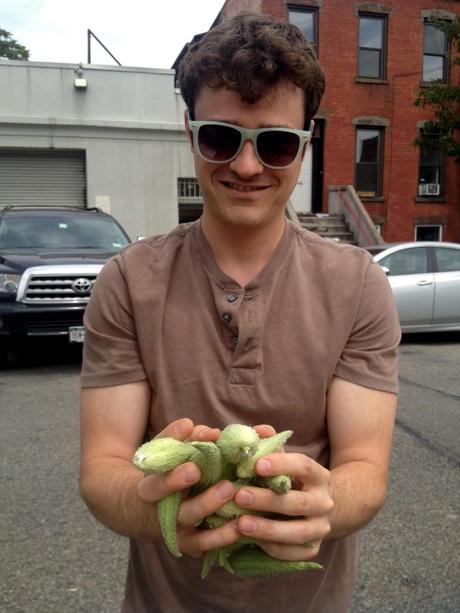 On Saturday, we went to a barbecue!  The host was Rosie, aka "Mommy Cushion," who was my nanny from infancy until first grade.  We keep in touch; she came to visit me right after I got out of the hospital last year.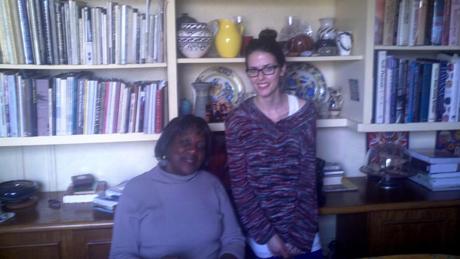 It was so much fun to reconnect with the people I used to spend so much of my time with… Shermaine, in the middle, is a few years older than I am; I used to look up to her so much!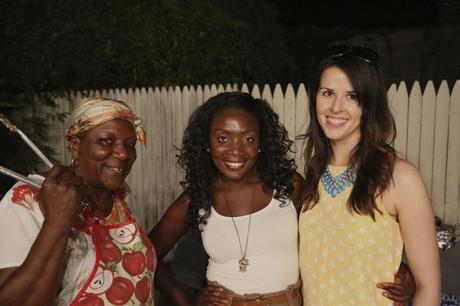 With Rosie's daughter Theresa: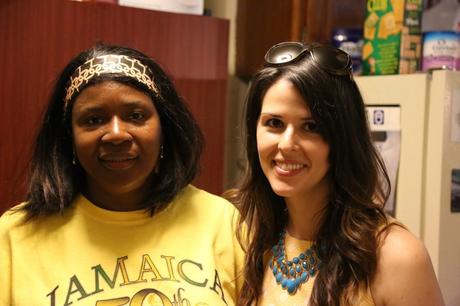 We feasted on delicious Jamaican food.  Rosie's rice and beans (or rice and peas, as she calls them) transport me back to my childhood.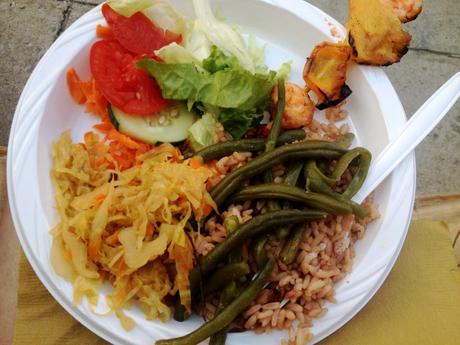 B feeding me roasted corn (which somehow is my first ear of corn of.the.entire.summer):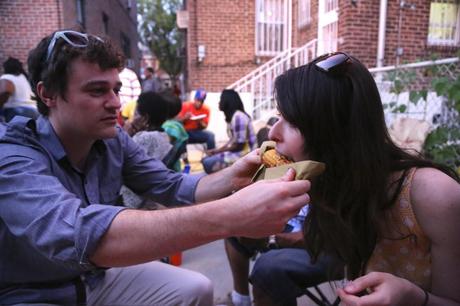 With my two moms.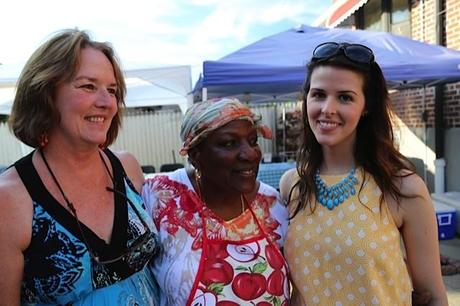 On Sunday, B and I joined our friends Sofia and Anthony at their home for a fancy homemade brunch!  Sofia officially wins hostess-of-the-year by making her own GLUTEN-FREE! bagels.  Seriously.  She used this recipe for the bagels, and this recipe for the incredibly moist and fluffy gluten-free chocolate chip banana bread.  Both are keepers!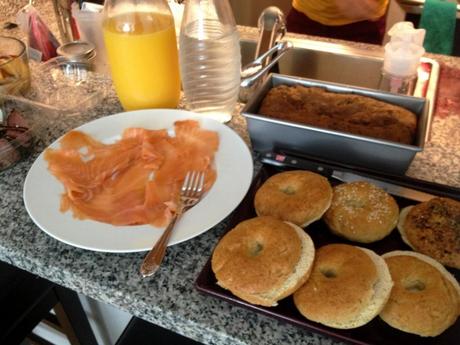 With lox, cream cheese (FYI, Daiya's dairy-free cream cheese is not good… weirdly sweet), fresh tomatoes and dill… so New York.  I brought an herb salad (spinach, purslane and parsley) with quick-pickled peaches + onions (mixed with vinegar and sugar).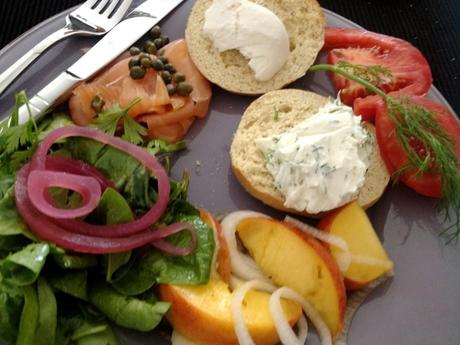 This week I'll be… reading as many library books as I can, seeing as many friends as I can, going to the gym (which I pretty much have ignored since school started)… so many things to do!
What's on your agenda for the week?