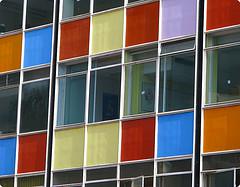 Image by Capt. Tim via Flickr
There is a line that reads: Character is like a window glass – even a little crack shows all the way through.
Think about that for a moment – a little crack – sometimes I feel there's a Grand Canyon of my faults and foibles!
Yet, by becoming aware, and looking at our actions, our habits and our heart – we can mend and patch and smooth out some of those cracks.
Do you do your best? In the wonderful book by Miguel Ruiz, The Four Agreements – one of the four agreements is: Do your best –
This is how you build, mend and shine up your character, your relationships and your life.
Remember, you create your day by the way you think! Make it magnificent!
Blessings, Shawna