Buying sunglasses is not the easiest thing in the world. First and foremost, you have to find a style that you like and afford. But what if it doesn't look good on you? Read on for a few easy tips that will help you find the perfect sunglasses for you, always:
Oval shape: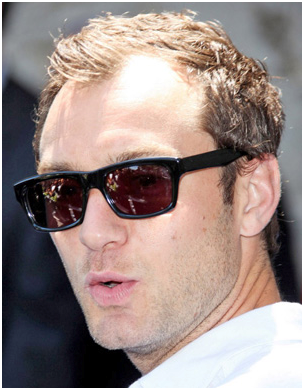 If you've got Jude Law's facial features: good for you! The guy has a pretty perfect oval face, which means he can afford to wear almost every type of frame. If you're not sure that you have an oval face, check for a good proportion, with high cheekbones and the chin slightly narrower than the forehead. The only frames you should try to avoid are those that are too large on you, otherwise everything goes. Our choice: Dolce&Gabbana DG6080.
Square face: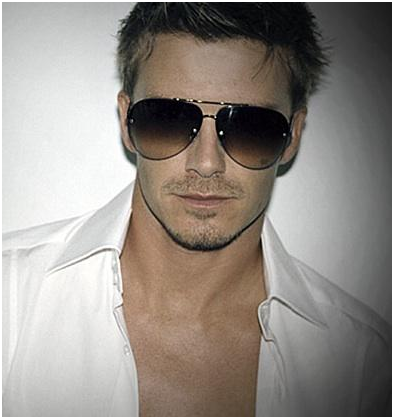 David Beckham is a good example of a square face, with a broad jaw line and forehead, as well as a square chin. He looks good in anything that doesn't accentuate the angularity, so he should go for round sunglasses, oval ones or aviators. If you share his face shape, avoid angular frames and color accents on the bottom of the frame, in favor of curved lenses and embellished top frames.  Our choice: Gucci 1627.
Round face: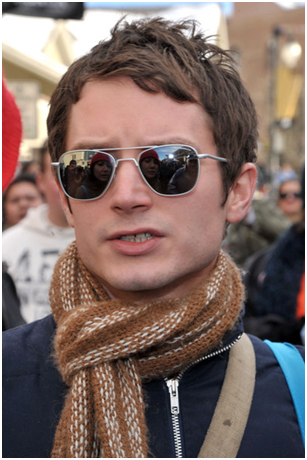 When it comes to round faces, Elijah Wood knows that he should wear contrasting frames in order to look his best. His usual geek chic, thick rimmed glasses are actually most flattering on his face shape!  Angular frames are very much encouraged for this type, as they draw attention from the roundness of the face, by contrast. Angular sunglasses will make your face look longer and thinner, when it's actually relatively equal in length and width. Our choice: Ray Ban RB2140F.