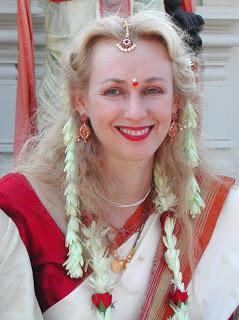 Madeleine Comora Bhushan on her Wedding Day
My friend Madeleine Comora-Bhushan passed away July 3, 2013.  She was an accomplished poet and author of children's books as well as a gifted painter.  Her home was in Glendale, but she also lived in India for several years where she embraced its rich culture and history.  Many of us in Southern California knew her and will miss her.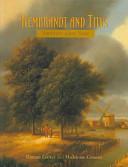 I first met Madeleine when she was a student in the writing course I taught at UCLA Extension.  Her class project was the story of barber surgeons and the history of dentistry, inspired by her father who had been a dentist. We reconnected when I later joined a writers' critique group to which she belonged. By then Madeleine was having some of her poems published and was working on new book projects such as
Rembrandt and Titus
.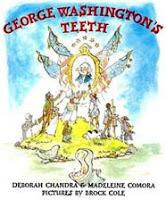 Her book
George Washington's Teeth
was co-written with Deborah Chandra, a member of Myra Cohn Livingston's poetry group that Madeleine was part of. Some of Madeleine's other stories and poems included a railroad story, inspired, I believe, by her grandfather, and an imaginative dog story, inspired by her dearly beloved bulldog Eleanor.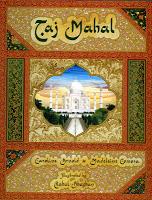 Madeleine's writing came from her life, whether on a personal level or from her interest in art and history. The book we did together,
Taj Mahal
, grew out of a mutual fascination with India and visits to the Taj Mahal, which we both found far more impressive than we expected. The book started out as a strictly nonfiction project focusing on the background and building of the Taj Mahal, but evolved into a poetic retelling of the tale that is said to have inspired the building of this great monument. In the beginning, we envisioned the book illustrated with photos and historical art, but, when our editor suggested that Madeleine's husband Rahul, a professional artist, submit some sample art, it became obvious that he was the perfect choice as the illustrator. So, while Madeleine and I labored over the text, making sure that every word and comma was exactly right, Rahul painted the pictures, researching every detail. The final product was a true collaboration. I brought my experience and nonfiction skills, Madeleine was the poet, creating music in every line, and Rahul contributed his beautifully detailed art and his Indian sensibility.
Meanwhile, Madeleine and Rahul became officially engaged and were married in a traditional Hindu ceremony, which I and many of Madeleine's writer friends attended. Madeleine was the most beautiful bride I had ever seen. And then, not too long after, Madeleine became pregnant, her belly expanding each day with twins. I remember going to a baby shower organized by Madeleine's sister Aileen. And then Kavi and Shiva were born, so tiny at first. After they came home, I helped with the feeding and diapering, trying a give Madeleine a break during a time Rahul was away. I remember how calm she seemed and so glowing with the joy of motherhood.  I am saddened that Madeleine will not see her boys grow up, but she gave them a good start.
I last communicated with Madeleine in late April. She was on her way home from Seattle where she had been getting medical treatments. She said, "I'll call you soon."
Madeleine was a wonderful poet, perceptive critic in our writer's group, loving wife and mother, teacher, and friend. My heart goes out to her husband Rahul, her twin boys, her mother and sisters. She will be terribly missed.