Hi fellow nail polish lovers!!
I have a review of polishes from a new to me brand, Me.Lissa Lacquer, to share with you today.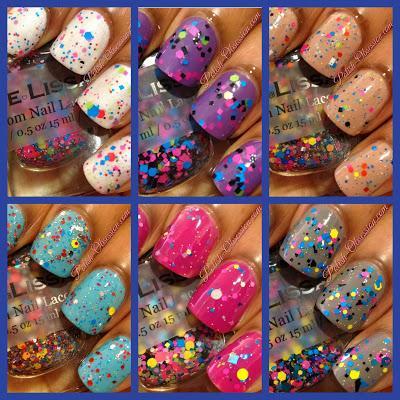 All of the polishes I'm sharing today are glitters and all swatches are one coat over the base coat with no top coat (except On The Carousel, where I used Seche Vite).
On The Carousel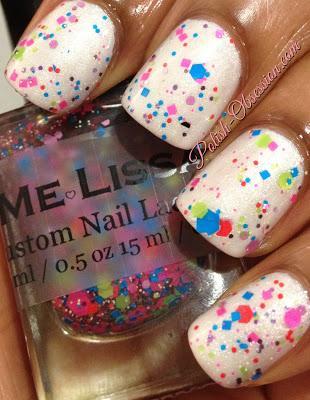 Artificial Light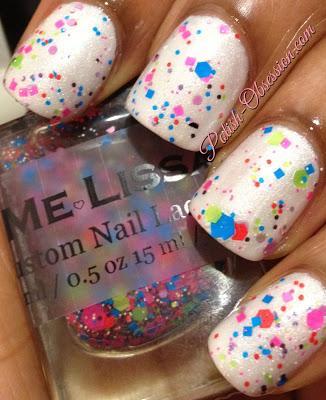 Artificial Light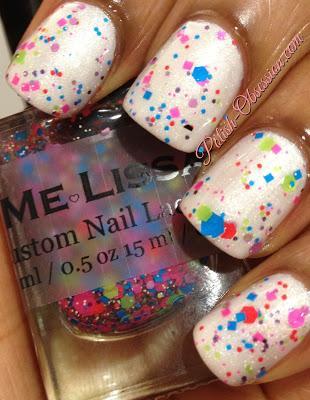 Artificial Light
On the Carousel is layered over Orly Au Champagne.  I love how all the colors really pop with this combo!  I was in love with this mani and got complimented on it as well ;0).
Viral Video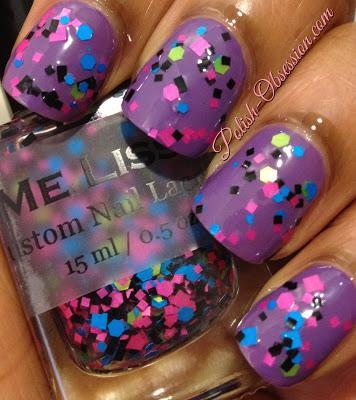 Artificial Light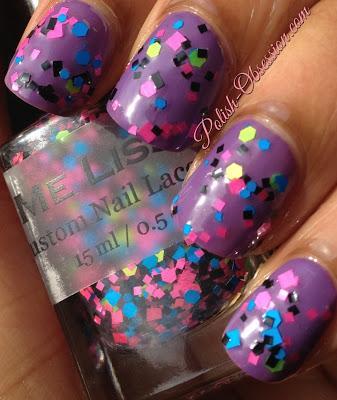 Sunlight
Viral Video is layered over I'm A Belieber.  Something about the black glitter in this polish makes me love it.
Seaside Aquarium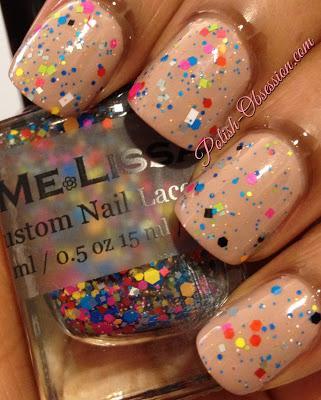 Artificial Light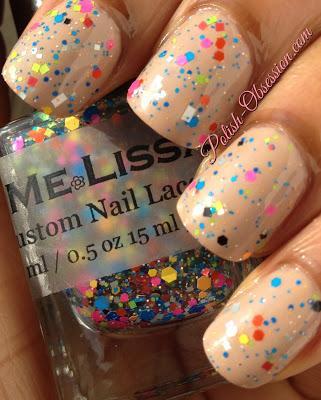 Sunlight
I layered Seaside Aquarium over Revlon Gray Suede.  I've been loving the combo of neon glitters over nude lately, so I really liked this.
Top of the Ferris Wheel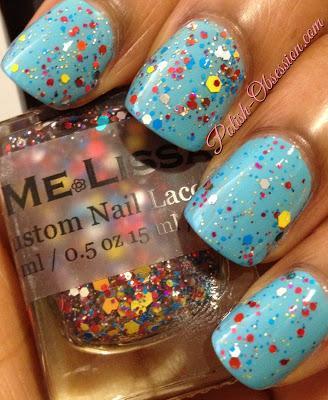 Artificial Light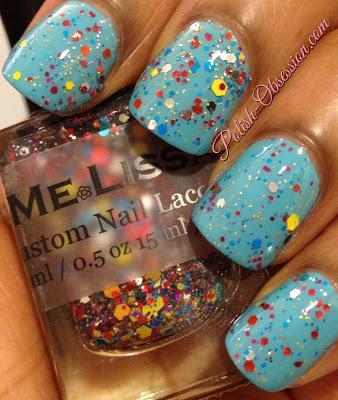 Artificial Light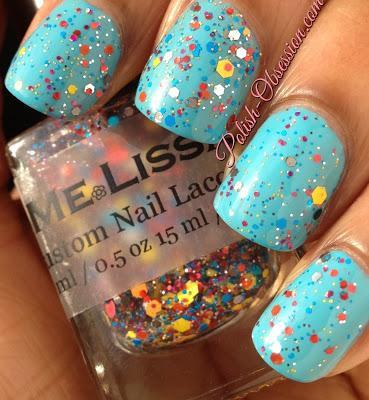 Sunlight
I decided to layer Top of the Ferris Wheel over Barry M Turquoise because I knew it would make a fun and bright combo.  I was so right.  This makes me think of a festive event.  Love it!
Bike Rental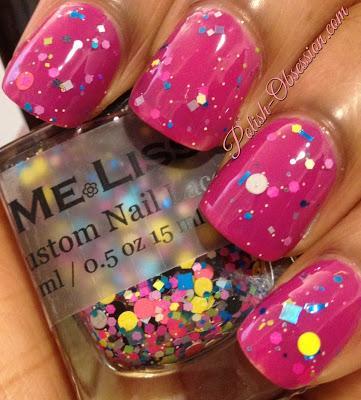 Artificial Light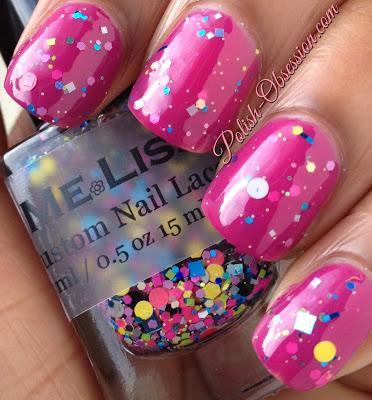 Natural Light
Bike Rental is layered over Revlon Plum Seduction.  I'm loving the circle glitter in this one.
Epic Fail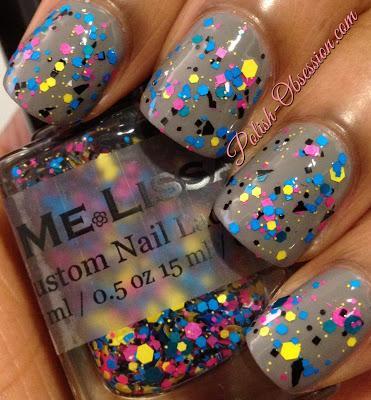 Artificial Light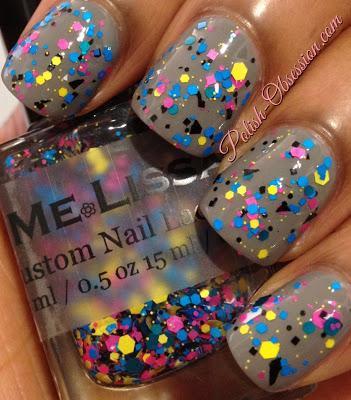 Artificial Light
Epic Fail is layered over
China
Glaze Recycle and it is in no way a fail.  I'm not sure what the reason is behind the name of this one, but I think it's pretty awesome!  I especially love the blue glitters.  It looks really great over Recycle.
These are really great combos of glitters.  I love that you get great coverage with just one coat.  The base is slightly thick, but manageable.  I had no issues applying these polishes.  If you are a glitter lover, these polishes would definitely make you happy.
What do you think of these glitters?  Any favorites?
Me.Lissa Lacquer may be purchased on etsy here.  Full size bottles are $8.50 and minis are $4.50.  Go check out her page for even more fun polishes!
**Polishes sent for honest review