We had a pretty awesome stay in Melbourne. Six nights at the cosmopolitan hotel in St. Kilda. A nice clean retreat in the middle of backpacker central. Luckily we had some friends to catch up with here, and spent most of our time eating bloody good breakfasts, browsing shops, checking out beaches and getting a bit over excited about meeting our friends' 18 week old ridgeback cross puppy.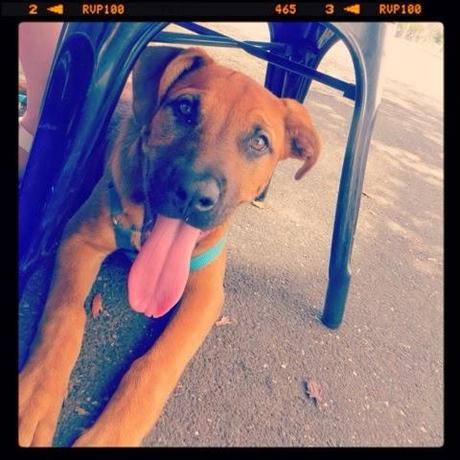 We managed to land in Melbourne right in time for the St. Kilda festival. We spent our Saturday night on Fitzroy Street with friends. An Italian meal followed by a couple of live funk bands and a few more drinks at The Prince. Sunday was the big festival day. Family friendly and alcohol free, supposedly. With our hotel right on the fringes of the festival, we had a chilled out day wandering around, with the odd beer break back at the hotel. A break from the heat in an alcohol permitting area of St. Kilda. We headed to the main stage early evening to see The Bamboos play. An Ozzie band  on a Brighton based label that we got to know (musically) via the likes of Quantic Soul Orchestra. Singing with them they had Kylie Auldist and Ella Thompson. We got down to the front for a rather unexpected and awesome mid-holiday gig. On the beach, no less.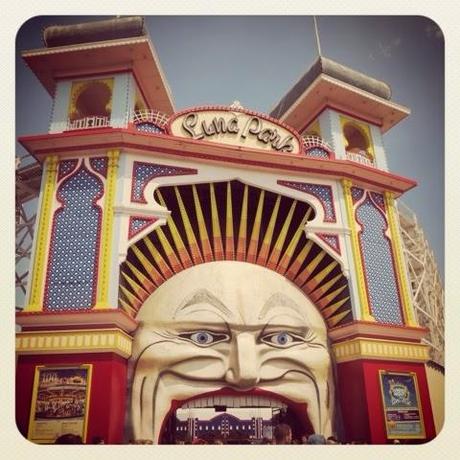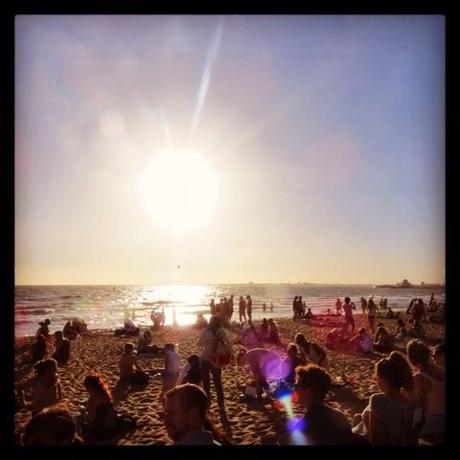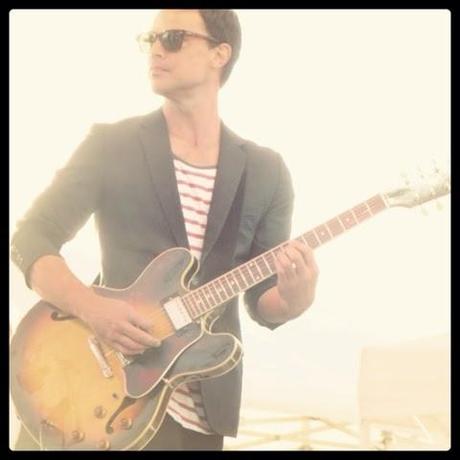 Monday after the festival we caught up with a college friend of mine and her Ozzie boyf for another superb brunch. I wish breakfasts in London were as consistently good. Helen has been in Oz for five years now, and although Jon thought she sounded like a Londoner, I heard a very distinctive Ozzie twang.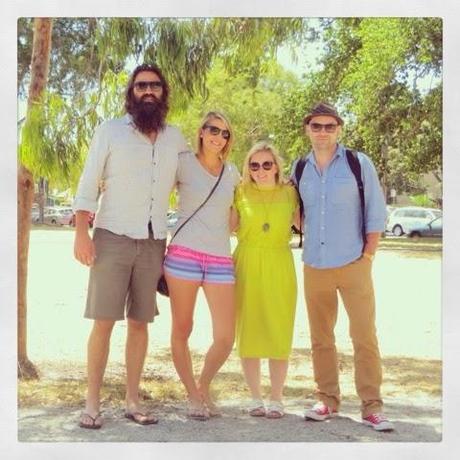 Our last day and a half were spent wandering the city. We headed to Gertrude Street to visit a diner I had heard about. Belle's. It was great, milkshakes amazing. But the best place on Gertrude Street was Pickings and Parry. The most hipster shop I've ever seen. All for men unfortunately, but hubby enjoyed it. In the front was very minimalist clothing, some moustache wax and vintage watches. The back hosted a 1950s style barber shop. Not yet up and running when we were there, but it will be now. The owner was a Geordie who had been living in Australia for some time as an engineer who just felt like a change. 

The rest of the shops on Gertrude Street were equally trendy. For the girls, Leonard St. was pretty cool, if a little over my backpacker budget.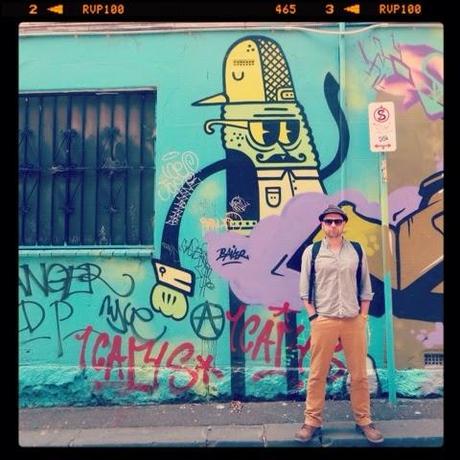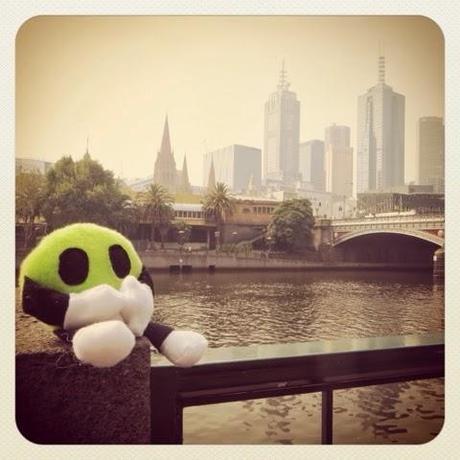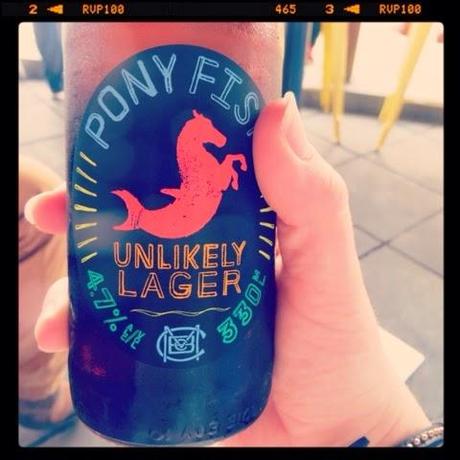 Our last two nights were amazing. On Monday we were invited to have a kangaroo BBQ at our friends place. An Ozzie experience not to be missed. The roo was cooked to perfection, and we washed it down with (a bit too much) red wine. Our final night began with Mexican an Mamasita's, followed by another great open air cinema. On the rooftop of a city high rise this time, but still with other skyscrapers as a backdrop. 
We closed the night, and our Melbourne trip, with one of the best little places, hidden down a back street. Bar Americana. A tiny place with a retro 1950s feel, specialising in gin. It had tiled walls, vintage cocktail mixing equipment, and a very gin knowledgeable Kiwi bar tender. He'd previously been to London and knew his tube lines, but didn't have an overwhelming love for NZ. The rules in bar Americana were simple. No photos. No shirt, no shoes, no service. We got served, but I politely had to resist Instagramming the whole place. All I can say is that if you are in Melbourne, find it!
We woke up at 5.30am on our final morning in Australia with little sleep, gin hangovers and a lot of packing to do at a time of day we weren't fond of seeing. But that's surely how any good holiday end, right?