Whilst in town last weekend I noticed that a new Mr Sims Sweet Shop had opened and I was absolutely thrilled, when entering I was literally like a child in a sweet shop! (I am the queen of puns I will have you know)
I spotted these cute little biscuits in the shape of panda bears with little panda bears doing all these different activities like football, fishing etc. they are the typical cuteness that you associate with Asian products but I was a little worried that it would be style over substance but thankfully this was not the case!
These little biscuits are just magical. They have a soft and gooey chocolatey center that works well against the crisp and crunchy biscuit coating. The flavor was lovely and I really enjoyed munching on them. They are perfect as a snack at any time of day as they are light but leave you satisfied.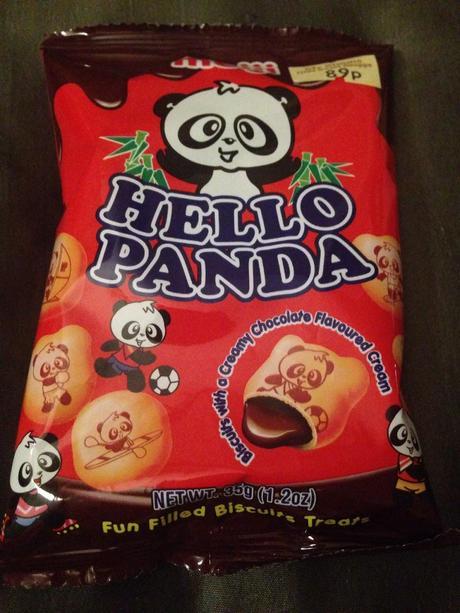 Rating - 9.5/10
Calories - 190 per 35g 
Vegan - No
Buy Again - YES!!!