There's been a ton of buzz about Mei Mei Street Kitchen lately, especially since the recent Food Truck Throw down (which unfortunately I was unable to attend). I'd wanted to check it out and was psyched when I spotted the truck on my lunch break recently. All of the dishes sounded amazing, so I went with two (a small porridge and an order of dumplings) that sounded the smallest just so I could try more!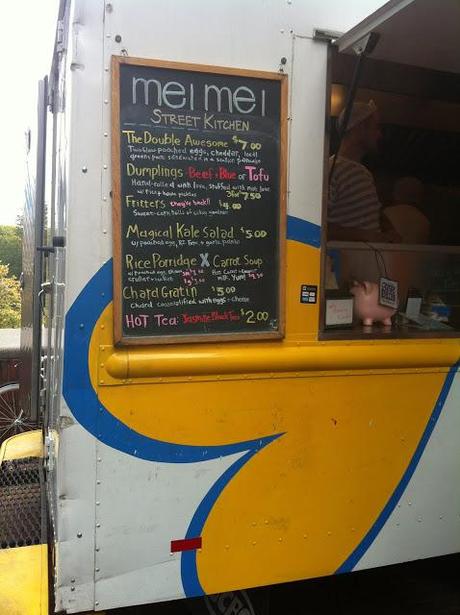 While I waited for my food, I took a closer look at what I initially thought were menu boards. I was impressed to see a list of local farms from which they source their ingredients. Once my food was ready, I sat down on the steps of government center to enjoy it before it got cold.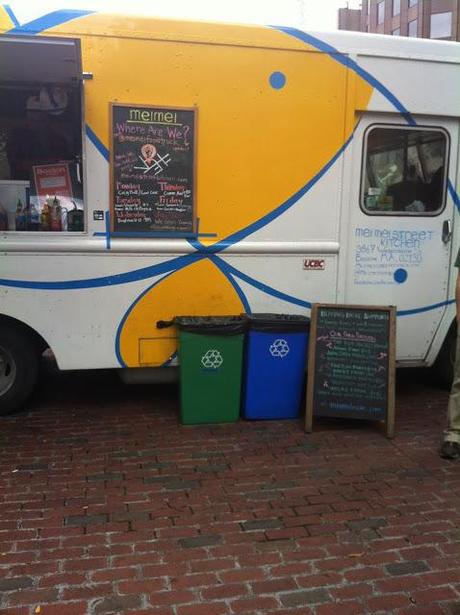 I started with the rice porridge topped with a poached egg, scallions, and Chinese cruller. The textures and flavors reminded me of grits, especially with the egg mixed in. The cruller was similar to a dish I've had with dim sum, and was cut into pieces and served in the porridge. This dish was hearty and filling, and perfect for a cool fall afternoon. Although I really enjoyed it, I had trouble finishing and had to stop so I could try the dumplings!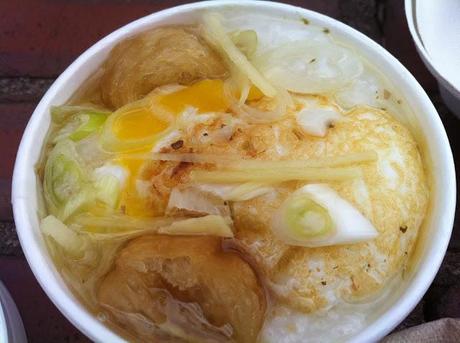 The dumplings available that day were beef and blue cheese, and I wasn't sure what to expect. I love steak and blue cheese, but was slightly skeptical about putting it in a dumpling. I was pleasantly surprised! The beef was tender and flavorful, and just a touch of blue cheese added flavor without over powering the beef. These came three to an order and were served with a side of rice and picked vegetables. My favorite was the combination of the dumpling and pickled peppers.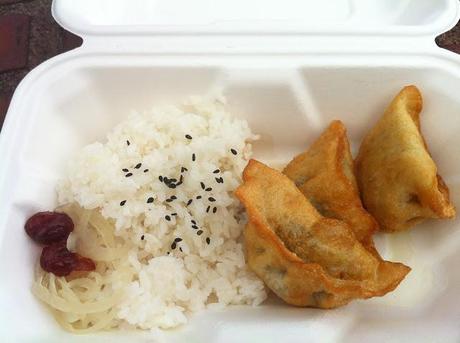 I loved my lunch at Mei Mei and if I could, I would have ordered one of everything on the menu to try. I can't wait to spot the truck again, and have been on the lookout ever since!