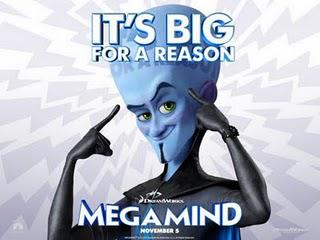 Continuing with my recent catching-up with animation movies I finally ended up watching Megamind. Technology has reached a level now that it's taken for granted that the animation aspect of the movie will be good. So, considering the voice talents behind the movie, I was really excited to see it. Let's face it; you have to be jumping with anticipation when Will Farrell, Brad Pitt, Tina Fey, Jonah Hill, David Cross, and Ben Stiller are all in a movie lending their voices? Unfortunately, even after having a steller comic cast, it was the humor that disappointed me the most.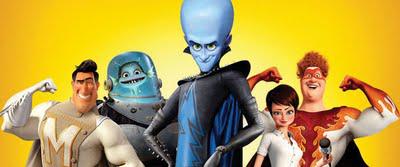 The story is that of a super villain, Megamind (Will Farrell) taking over Metro City, or Metrocity as he calls it, when he accidently kills the city's resident superhero Metro Man (Brad Pitt). Megamind goes through a change of heart as he courts his love interest Roxane Ritchie (Tina Fey) under the disguise of Bernard (Ben Stiller). In the process his boredom leads to creating a new superhero Titan (Jonah Hill) who in turn turns evil.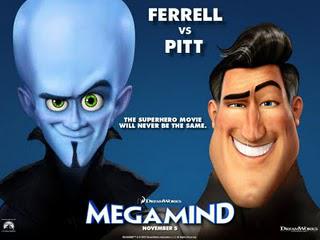 The story progresses fairly, but there aren't that many laugh out moments as one would expect. There are twists towards the end which are definitely a welcome change. All the characters are likeable, but they are not the type I would expect kids to go gaga over. Maybe the funniest character in the movie is Minion (David Cross) who is a fish like creature resembling and even sounding like Klaus, the fish-in-the-bowl from the animation series American Dad.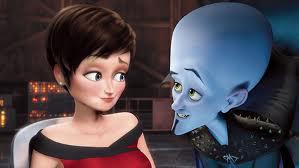 Unlike a lot of the animation that has enough going on to keep the adults happy and interested along with the children who dragged them to the movie, Megamind caters solely to the younger audience. Megamind definitely demands one watch, but one that does not include going to the cinemas. It makes for the perfect DVD that can be put on to keep your kids happy for a good hour and a half while you finish your work at home in peace.
A modest 2.5 stars out of 5.