Meet Robert and Elizabeth and watch the sparks fly...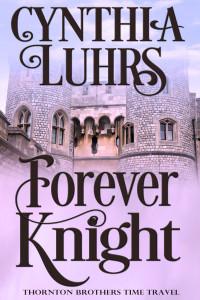 The prick of a dagger sent her hurtling through time...
Elizabeth Smith was good at taking charge. Fixing what she believed was wrong with the world. And then she met a lazy knight with no desire to better himself.
A wager lost...
Robert Thornton, Lord Highworth, was content to spend his days drinking, wenching, and hunting. He cared not what happened in the world around him. Let his brothers see to war and fighting.
Sparks ensue...
When Robert offers the strange lass up as the wager in a chess match, Elizabeth vows to hate him forever. He doesn't know whether to kill or kiss her...
google - link coming soon