Medovina, Langose, and the taste of Christmas…
Prague is simply beautiful at Christmas time.  The aesthetically arresting Old Town Square is famous for its architectural synthesis of Gothic and Baroque period buildings, and with the festive addition of a gigantic Christmas tree and a hustling, bustling market atmosphere, the Czech Republic capital really comes to life in the winter.
It's almost criminal not to take long, exploratory walks around the city to experience the stunning architecture, either in the day, or at night when pretty lights play Dot-to-Dot across Charles Bridge.  But long walks usually mean two things; sore feet and hungry tummies.  So what winter warmers can you find around Prague to keep you fueled for adventures?
In addition to the heart-warming Czech Goulash and the aromatic Trdelnik pastries, I've also discovered the perfect festive booze and the simple formula of dough and cheese which, in Prague, at Christmas time, seems like the best thing in the world…..
Medovina
Medovina (hot mead) is a sweet tasting alcohol made from fermenting honey and water, and when heated up, it can bring warmth and wonder to your belly.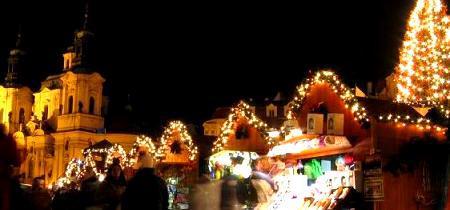 Hot mead can vary from country to country, and some people may find the Medovina in Prague very sweet, maybe even a little sickly.  But savour it as you walk along and you'll be surprised at how well it goes down if you take small sips. 
Langose
Langose is very simple, almost embarrassingly so.  But you won't be turning your nose up at dough, cheese and ketchup in the bite of the cold, Christmas air. 
Give me dough and cheese anywhere else and I'll laugh in your face.  But Langose (essentially just an unsophisticated pizza), is your savior when you've covered miles and miles of the beautiful city.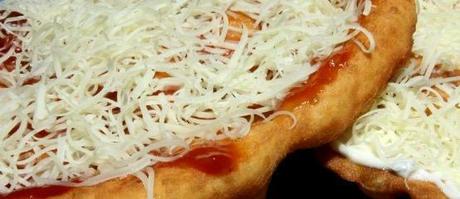 Langose and Medovina may not be anything spectacular, but in the cold December weather, among the incredible sights of Prague, I can't think of anything more delicious. 
I hope you all enjoy Prague as much as I did!
Mags x