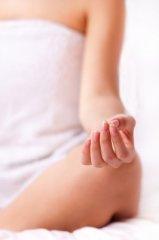 Image: photostock / FreeDigitalPhotos.net
Often used excuses for not meditating:
No time
Don't know how
Can't sit still
Can't "settle" my mind
I have overcome all of this and then some. How did I do it? Practice. A daily meditation practice is just that.
However, I will be the first one to admit that I am not perfect (overcoming does not equal perfection). Are there days where I can't focus and my mind wonders? Yes, even after a year of practicing under my belt. Are there days where I am pressed for time? Yes, but I still make the time as this is a way for me to control my anxiety.
There are many different forms of mediation that are practiced by many different cultures and religions. I found a really comprehensive list here. I have researched many different kinds and have found that I like Zen meditation the best. I didn't even realize I was practicing Zen at first until I read about it more.
Here is what a typical mediation session is like for me:
Find a quiet place in house.
Get my meditation cushion.
Sit on cushion – generally is some sort of a comfortable cross-legged position. (If that is not possible for you, a sturdy chair works just as well.)
Close my eyes.
I then do one or a combination of the following:
Allow my thoughts to come and go as I act as a spectator of them.
Visualize my "calm/happy" place.
I generally mediate after my daily exercise routine for about 5-10 minutes. I also try to meditate for about 5-10 minutes sometime in the evening but that doesn't always work out to well. Some how life seems to always get in the way.
There is a lot of great literature out there on meditation as well as courses and various audio instructions, some of which I plan to review on this blog stay tuned. I also have a yoga center near me that offers a monthly group guided meditation session. I used to attend very regularly but now I only go when I can't settle my mind as the group setting can be very therapeutic.
That's it – easy stuff! Now you try and tell me how you make out.
Contest Hosted By

The 150 Point Business Sponsors
Grow Small Business Profits – Online Degree Information – Raw Food Health
How to live Younger – Michael J. Weiss Law Office – Engage Content Marketing Blog
Technology Blog – The Bad Blogger – Trending Poetry
Sponsor a Child – All You Need Is Lists! – Blog Design Team
eFlowerstips – Flower Arranging & Gardening, Tips – The Coupon Scoop – Online Coupons Codes
Online Business Blog – Work With David Wood – Daily News Mania
The 100 Point Platinum Sponsors
Self Publishing Blog – Photo Mystic Digital Photography – Princessa's Royal Diary
Network Marketing Success Tips – Jack Humphrey Internet Marketing Tips – Small Business Marketing
Girl With a Purpose (GWAP) – Make Money Online – Tom Drake from fwisp
Brick Marketing – Down Hub – Best WordPress Themes
Basic Blog Tips – Quotes Of Charles
The 50 Point Gold Sponsors
Work With Mike Rao – Extreme John – Technically Easy
Home Business Resources – Melvin Blog
Pamorama – SEO Training – Angry Latino
Politicus USA. – BodynSoil – I Lulu Online
Be Free Blog Set – 113 Tid Bits
The Awesome Critics – Baby Boomer Talk Online – Exploit Online Demand Internet Marketing Blog
Car Insurance – Mallory On Travel – The Story Behind the Numbers
Work at Home Job Resources – A Health Blog – Jane Sheeba Blogging Tips – Healthy Times Articles
Share your Mistakes and Excuses – The Polished Professional