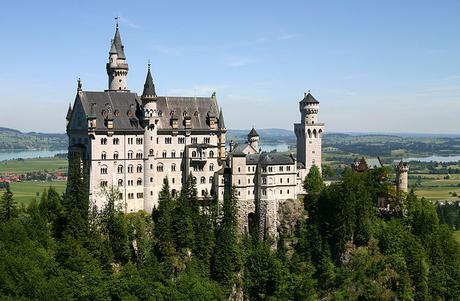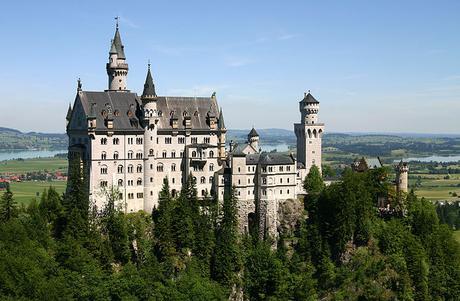 Castle Neuschwanstein at Schwangau, Bavaria, Germany (Photo credit: Wikipedia)
The most beautiful places in Germany. Even if it does not occupy one of the first places in the top tourist destinations, Germany is a country with numerous scenic and many things that can attract tourists. It has dream castles, medieval towns, enchanting Christmas markets and a world-famous beer.
Travelaway.me travel site published a top ten most beautiful places in Germany, worth visiting at the first opportunity.
Former symbol of the Cold War is now a fascinating city where art blends perfectly, joy of life, music and fashion fascination. It's also a pretty cheap destination, offering something for every tourist: it has 170 museums and art galleries, but also a very intense nightlife. Art enthusiasts can go to the Museum Island on the River Spree and also admire the exhibited paintings on the Berlin Wall. For those attracted by disctracţie there Friedrichshain area, with many clubs and the famous shopping street Kurfürstendamm is recommended.
The most beautiful places in Germany. Cologne
Here are some of the most impressive cathedrals in the world, and recognized spas worldwide. Along with Berlin, it is one of the liveliest cities in Germany, perfect for those interested in cultural life, but also fun. Among the attractions are the cathedral (Kolner Dom), Hohenzollern Bridge and the old town (Altstadt). In November, here is organized carnival in Cologne, one of the most popular street festivals in the world. The most beautiful places in Germany. Romantic Road This route offers tourists the opportunity to discover the picturesque castles and incredibly beautiful nature in Germany. Romantic Road connects the towns Fussen and Wurzburg and passes through the spectacular Bavarian landscapes. Tourists can visit the Neuschwanstein castle calebrul, baroque town of Würzburg and Rothenburg ob der Tauber, the best preserved medieval city in the country. The most beautiful places in Germany. Dresden
It is one of the most important cultural centers in Germany. Among the most beautiful sights are the Zwinger Palace, a masterpiece of baroque architecture, Terasab Bruehl and Lutheran Frauenkirche. The city is situated on the scenic Elbe River and surrounded by areas with plenty of vegetation. Tourists can stroll through the baroque old town or neighborhood where houses and shops built admire this architectural style. The most beautiful places in Germany. Munich
Munich is one of the most beautiful cities in Germany. It is famous throughout the world because of Oktoberfest, but the city has much to offer besides a quality beer. It has many parks, museums, castles and a beautiful old town, and luxury stores. It is a cosmopolitan and lively city. Among the most interesting sights here are Marienplatz, the heart of old Hofbräuhaus brewery, German Museum (technology museum considered the largest in the world) and the English Garden.