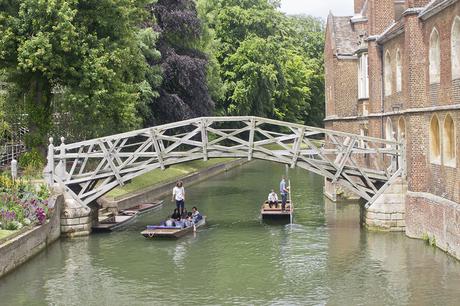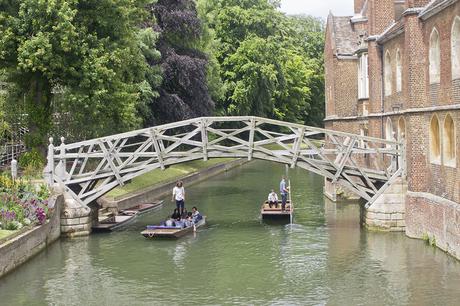 Exciting and memorable days out in and around the Cambridge area.
Audley End House & Gardens
Experience a real life period drama as you explore life above and below stairs at this decadent mansion.
With parterre gardens, 'Capability' Brown landscaped parkland, a children's play area, café and shop, make it a day out for all the family at Audley End House & Gardens.
Cambridge American Cemetery
The tranquil resting place of Americans who gave their lives in the second world war. Explore the contribution made by these young Americans. Through interpretive exhibits, personal stories, photographs, films and interactive displays this new facility is a must for people of all ages.
Cambridge Science Centre
Scientific exploration in the heart of Cambridge. Science activities are hands-on and interactive. Young people learn best when they get the chance to explore and experiment for themselves in a more informal, playful environment.
Cambridge University Botanic Garden
Beautiful gardens and glasshouses to enjoy all year round. Since its foundation, however, the Botanic Garden has also provided a beautiful place for everybody to enjoy and benefit from – a series of wonderful landscapes through which to discover the drama of plant diversity.
Discover Newmarket
Go behind the scenes at racing's headquarters and see the equine stars at work. Brush shoulders with royalty during the electrifying Tattersalls sales, see new born foals frolicking in the spring, watch some of the world's best racehorses galloping on the heath, get up close to some of the most eclectic art in the sport and try your hand at being a jockey on our racehorse simulators!
Ely Cathedral
A 'wonder of the medieval world' and one of the most inspiring Cathedrals in Europe. Thousands of visitors come to Ely Cathedral each year, from all over the world. Few are ever disappointed, for there is something here for everyone. Lovers of architecture will rejoice in the many different styles, blending to make the whole. History abounds around every corner, and the beauty created by artists in wood, stone and glass is everywhere.
IWM Duxford
A historic airfield and museum of aviation history, famous for its role in the Battle of Britain.Imperial War Museums owns and operates Duxford Airfield, a celebrated historic airfield that first opened in 1918 and remains operational today.
Kettle's Yard
A beautiful House that contains a collection of paintings, drawings, sculpture and ceramics in what was the home of Jim Ede.
The House at Kettle's Yard contains a collection of paintings, drawings, sculpture and ceramics in what was the home of Jim Ede, once a curator at the Tate.
National Heritage Centre for Horseracing
Discover a museum, art gallery, live horses, special exhibitions, a restaurant and shop.Meet racing's equine heroes – they love a pat! For the first time former racehorses can be seen seven days a week with daily demonstrations in the Peter O'Sullevan Arena.
Shepreth Wildlife Park
Zoo and wildlife conservation with creatures from hedgehogs to owls, meerkats and a lynx.Offers a real-life animal 'Keeper Day', with a unique, once in a life-time chance to shadow an experienced member of the animal team and get close to nature.
The Fitzwilliam Museum
Over half a million artefacts and art from around the world. It owes its foundation to Richard, VII Viscount Fitzwilliam of Merrion who, in 1816, bequeathed to the University of Cambridge his works of art and library, together with funds to house them, to further "the Increase of Learning and other great Objects of that Noble Foundation".
The Fitzwilliam Museum is one of the greatest glories of the University of Cambridge. It is a museum of international stature, with unique collections most splendidly housed…
The Stained Glass Museum
A national collection of stained glass – a unique insight into the history of stained glass. All the stained glass panels in the gallery are displayed at eye-level enabling visitors to have a rare close-encounter with the art of stained glass. Temporary exhibitions are also held throughout the year, highlighting panels and designs from the Museum's reserve collection.
Wicken Fen
Open vistas and vast skies – a window onto a lost landscape. Explore the Cambridgeshire Fens on two or three wheels. Enjoy a peaceful cruise along beautiful Wicken Lode on our electric boat the 'Mayfly'.  Wicken Fen was the first nature reserve owned by the National Trust.  Wicken Fen is home to some of our rarest and most endangered species.
Wimpole Estate
Escape to Wimpole to take a glimpse of times past and delve into the stories of people who have lived here.
Wrest Park
Explore the evolution of the English garden and take a stroll through three centuries of landscape design at Wrest Park. The historic places in Wrest Park span six millennia and include palaces, houses, hill figures, castles, abbeys, industrial sites, Roman forts and even deserted medieval villages.
Great Days Out In & Around Cambridge – Visit Cambridge
Great
Days Out
Around
Cambridge
– Audley End House & Gardens … Keep an eye out as you go for Wicken's famous herds of konik ponies and Highland cattle.