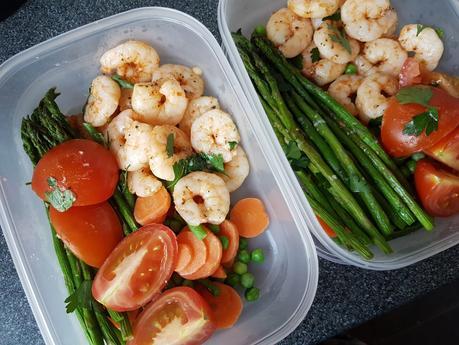 After last weeks meal prep blog post, I thought I would share another meal prep that I did last week. I hate the thought of going to work and having the same thing for lunch every single day so I try really hard to mix it up from week to week. As well as the previous lunch I blogged about, I made this one pan lemon butter garlic prawns and asparagus which I again, found on Pinterest. Instead of rice or pasta I made this with mixed veg.
It was really easy to make and it was sooooo yummy! I didn't want it to finish as I was eating it. Tom liked it as well but he didn't rave about it as much as I did (seriously, this might be my favorite lunch I've EVER made).
Pinterest is so good at finding easy and healthy recipes. It's the only place I look for food ideas at the moment.