I've been a self proclaimed beauty junkie long before my blogging days. My
mamá
always had fragrances, creams, makeup and nail colors that I would quietly experiment with — call it the early days of reviewing! 
I enjoy seeking out great products that do what the label says and are worth my hard earned cash — both for myself and my children. So often I am left underwhelmed with a product that has been given tons of hype and other times I am taken by surprise by a product or brand I had completely disregarded. 
Such is the case with
AVEENO
. I have never, ever bought or used any of their products. The husband said he liked their hand creams, but I hadn't tried them. I've never been attracted to buy any of their items — maybe it was the labeling, or the fact that no one recommended it to me, I don't know. 
A few weeks ago I started seeing the Jennifer Aniston commercials for AVEENO and it was only then that I started paying attention. I was then approached to try the
Active Naturals
range and I immediately said YES. Not only that, I immediately fell in "beauty love." Seriously, this stuff is GOOD. I'm talking good good!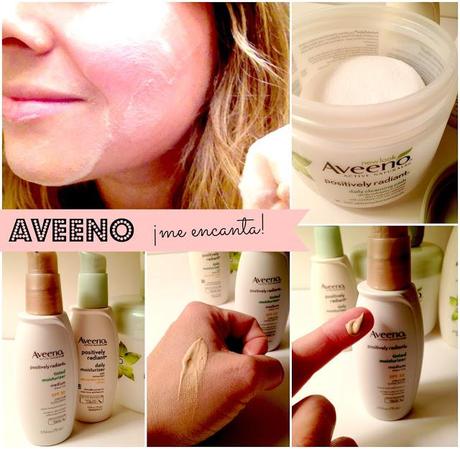 There are always products you are more drawn to than others and I instantly went ga-ga over the
Daily Moisturizing Lotion
and the
Positively Radiant Tinted Moisturizer
. I have very sensitive skin and these are natural and perfume/dye free which meant no itchiness after applying. The daily moisturizer is non-greasy so you can still turn the bathroom door knob and there is something about the oatmeal ingredient that makes it much more soothing.
In fact, to make up for all the years that I HADN'T been using AVEENO, I went out and bought baby moisturizer and washing cream for my children. That's how amazing I think AVEENO is. The range has a wide variety of products such as cleansing pads, daily scrub, brightening cleanser and daily moisturizer with sunscreen.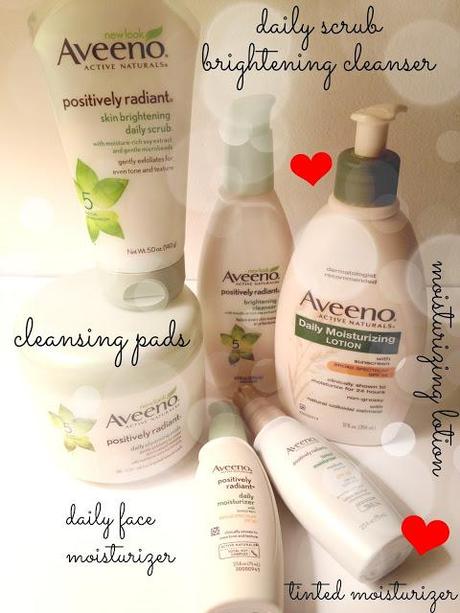 ¡Me encanta!  Positively Radiant Tinted Moisturizer and Daily Moisturizing Lotion
So you see, I am a complete AVEENO newbie and I can happily say they have a new customer in me. Each morning I apply the baby lotion on
Little L
, then use the Daily Moisturizing Lotion which I keep on her changing table for myself and then go for a
hint of tint
with the tinted moisturizer to get on with my very busy day. 
But don't just take my word for it, I asked a few mama friends why they loved AVEENO:
"The Resurfacing Scrub is AMAZING! It makes your skin feel incredibly smooth!"— Melissa Jellen Angert, All Things Chic and Girly Mama
"I love Aveeno Baby! The body wash smells heavenly!" — Andrea Lawrence Updyke,  Lil-Kid-Things
"I love Aveeno Tinted Moisturizer because it's perfect for on the go moms like me!" — Ruby Wright, Growing Up Blackxican
Have you used AVEENO products? Which ones are YOUR favorites?
Follow
Facebook | Site #AveenoActiveNaturals
Disclosure:
This is a sponsored post in collaboration with Latina Bloggers Connect and AVEENO. All opinions and newfound love of products are my own.