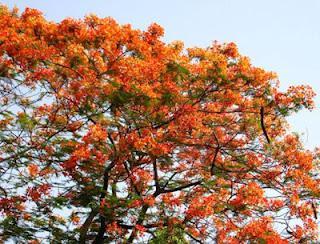 What is so particular about May Flower? There are a lot of other wonderful flowers on Earth. Still I like this flower that blooms once in a year. We had a huge May Flower tree in our courtyard. The tree stay silent for 11 months without letting anyone know that it is going to present such a sweet bunch of flowers in the month of May. During our childhood days, this tree had a huge role in entertaining us. In the fifth month of the year, the whole tree will be covered with flowers hiding all the leaves. When someone looks from the lane outside, all they could see is a red cover. While walking under the shade of this tree, we feel like we are on a red carpet.More than a tree, it was an eye-witness for every incident that happened in my family. My parents got married on May 15
th
. My mom still used to say the first sight that she saw on her marriage day from the house was this tree in its royal charm. Again, I and my brother were born in May. You might be wondering why do I use 'was' while describing May Flower tree. Actually a few years back it was sliced off. Now a small plant remains that bloomed every May as the reminiscence of a beautiful past.In every sense I like May just like the flower named with this month. I tried to jot down a few reasons for the same. My fondness may be because:
Summer vacation on its peak
Transformation of summer to autumn
Summer showers with heavy lightning and thunder
Aroma and sweetness of mangoes and jack fruits
Time to get ready for school reopening (a little dislike though)
My parents wedding anniversary
My brother's birthday (again May 15)
My own birthday (May 16)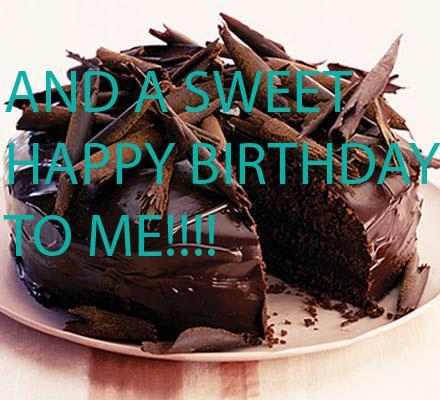 Well! I tried to hide my birth date from the post. Somehow it peeped in! Once the truth is out, I will say I am a perfect Taurean with all the positives and negatives of this zodiac sign.