If you saw last Monday's post you will have seen that I tried out MUA's gel eyeliner and didn't like it, the post can be found here.
Today I bring to you the Maybelline Eye Studio Gel Liner, after I'd tried out the MUA eyeliner I put a picture of it on Instagram and I was recommended a number of different eyeliners with the Maybelline one being the cheapest at £7.99. Again I didn't want to spend too much, because I still wasn't sure if I got on with wearing gel eyeliner and how often I would use it, so buying a MAC or Bobbi Brown one was out of the question.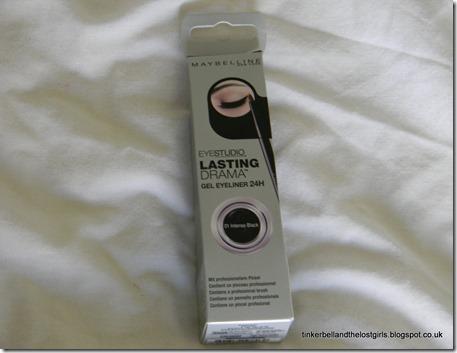 I think on packaging alone this eyeliner looks much nicer, than the MUA one I bought, it comes in a box which means you can easily tell if someone else has had it out to look at, especially regarding the brush. I know that I don't want a brush which someone can easily have pulled out and tested to feel how soft it is.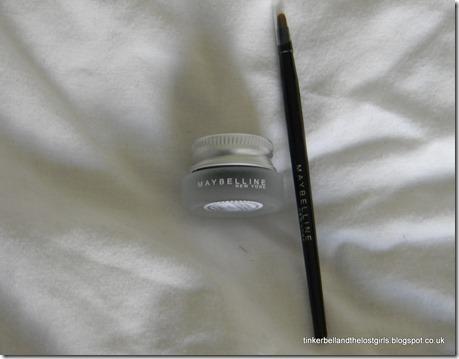 As you can see the Maybelline eyeliner comes with a separate brush and so you can chuck it away or you can pop it with your other makeup brushes. The eyeliner then takes up less space in your makeup collection. I ahve used the brush to apply my eyeliner with and it is lovely and soft, I find it better for applying a thicker line, I struggle to get a thin line, but I use my Real Techniques fine liner brush.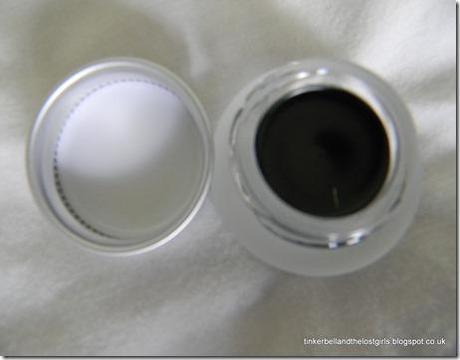 As you know my main complaint with the MUA eyeliner is that it dries out so quickly which means you can't create a neat line, with this you don't need to worry at all. I have always managed to complete a line without this drying out, which means you can avoid it going clumpy and falling off.
It is definitely worth paying the extra £4.99 and picking this up from Superdrug rather than the MUA eyeliner. If you're like me and new to gel eyeliner then you will be able to practice to your hearts content, and the only mess will be when your hand slips and you end up with a line across your face!
If you love gel eyeliner and haven't tried this yet then I would urge you to grab one next time you're shopping. It's great quality for the average high street price, and no one can complain at that.
Now here it is in action on my eye!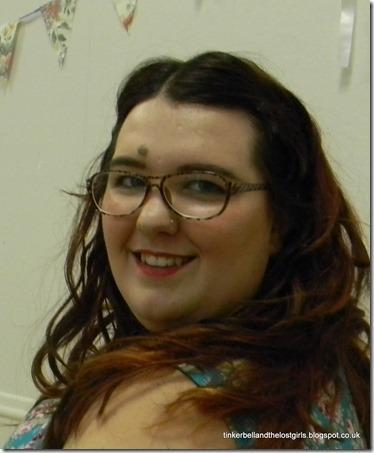 Which is your favorite high street gel eyeliner?
Tink x