Maybelline Clearglow BB Stick Review
Heya gorgeous girls

Hi hi hi hi…. I'm so happy to write something for my sweetheart Arzoo


it feels great to do something for a bestest friend *Sorry Arzoo I can't insert your favorite smiley


*
When this was launched in India (long back ago) I was so so curious to get it. Wherever I went, the product was OOS mainly because of the price tag. It was so affordable that I wanted to kiss the price label


I even liked the convenient fuss free packaging as I'm a lazy donkey when it comes to makeup. >_<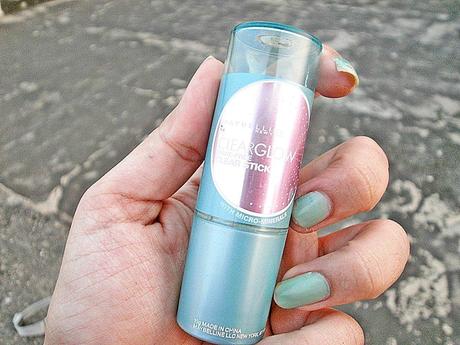 PRODUCT SAYS:
Why You'll Love It
Flawless radiant skin, + 12HR shine control + 8 benefits in just 1 step.
Mineral clay formula guarantees 12hr shine control.
Contains Salicylic acid to manage combination & oily skin.
Provides a soft, matte and radiant finish.
Sweat-resistant and sebum – resistant formula leaves skin fresh all day.
Hides appearance of pores & imperfection.
Contains SPF 21/PA+++ that protects skin from sun damage.
Instantly evens skin tone.
Provides a power-light feel on skin.
PRICE AND QUANTITY: Rs. 250 for 10 g
MY EXPERIENCE WITH MAYBELLINE CLEARGLOW BB STICK:
Maybelline BB stick is a boon for lazy fellows like me who doesn't want to waste time in the morning after sleeping for the whole day

it comes in a very easy to use tube packaging, just twist up the tube, apply it, blend it and you are good to go * more of a glue stick* I hate hate this product for the limited shade selection. I mean just TWO. You will enjoy it only if you are fair or dusky, and the in between poor fellows like me would neither love it nor hate it

yes yes coming back to the story as it was OOS in the malls, I bought it through online, the biggest mistake I did *hitting my head* I chose the shade FAWN thinking that it would suit my medium skin tone. Errrrrrr it made me look muddy brown. Inspite of that I used it for not more than three days *another mistake*. It offers almost medium – full coverage thus making us neglecting the concealer tale at lazy mornings. It gives a matte look, so you don't even need a powder unless you have an oil factory on your face. Yet it looks natural only if the shade suits you. Another good thing is you don't need a sunscreen when you have this due to SPF 21.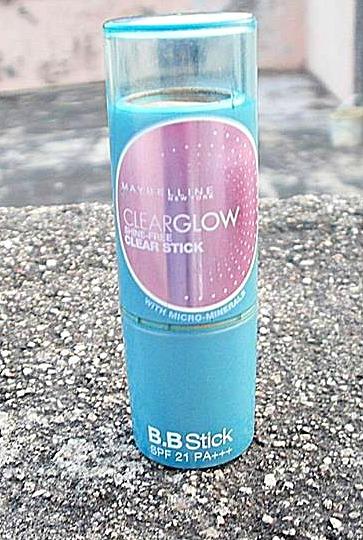 It minimizes the appearance of open pores near my nose and inner cheeks. It makes skin look more smoother but due to the wrong shade selection it also make me look muddy. It does keep my T zone shine free for upto 2 hours and after that you would need a powder touch up. It wears for a long time and keeps skin fresh but along with a compact. It is slightly on the drier side hence moisturizing underneath is a must. Overall it's a good multi tasking product which is an awesome gift for early morning people.
SWATCHES: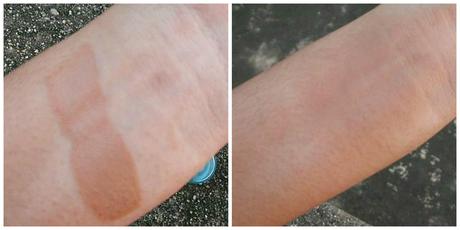 PROS OF MAYBELLINE CLEARGLOW BB STICK:
Very affordable.
Convenient, fuss free packaging.
SPF 21 PA+++
Easy to blend.
Gives a natural matte finish.
Medium – full coverage.
A great multi-tasker.
Easily available.
Makes open pores look diminished.
CONS OF MAYBELLINE CLEARGLOW BB STICK:
Just two shades :'( What will I do then?
Doesn't control oil for a long time.
BML RATING: 4/5 (-1 for limited shade)
Any heroines

*like me* who doesn't want to waste a lot of time in doing their base, and any lucky girls *unlike me* who have fair and dusky skin tone should definitely grab this if you haven't still

Till I meet you next time, lots of hugs and love ……