Hey guys,I didn't officially announce it before but I got a job at Fat Mu! ^w^ The work is great, but the timings can be a bit irregular and that's why I haven't posted in so long! I'm trying to get a schedule (not that it will help much) to get back on the blogging track!However I am constantly on my
Facebook
/
Twitter
and Instagram so visit and say hi! ^-^
Today I'm going to do a short review on the new Maybelline Bold Matte lipstick in shade MAT 2.I've been waiting eagerly for this to release in India! I've seen a few reviews from South East Asian bloggers who hated it but I was still hopeful! And I'm glad I was, I loved this lipstick!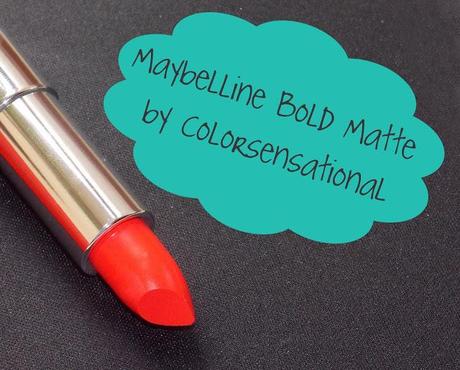 Price:
Rs. 375/-
Packaging:
The packaging of the Bold Mattes is exactly like the normal Colorsensational range with the only difference being the matte casing! The matte effect gives the lipstick a very modern look, which is great!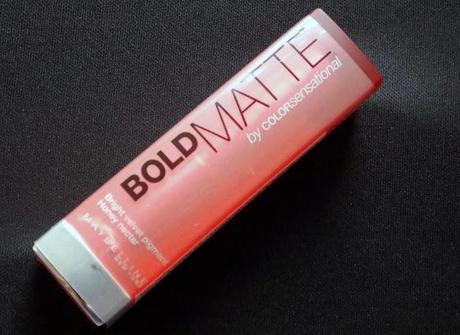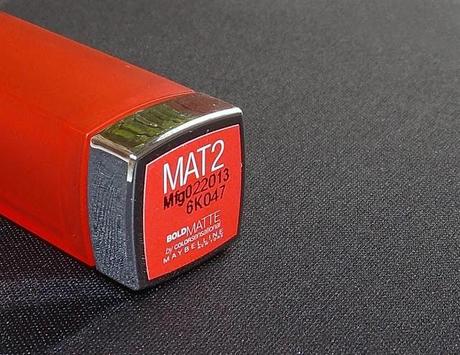 My only irk with the packaging is that the twist up mechanism of the bullet seems a bit loose. :(
That might just be the one I got though...
Smell and Texture:
The Bold Matte lipsticks seem to have no smell! YAY! I'm tired of fragranced products, I'm so glad that Maybelline didn't put their typical vanilla-coconut scent in this one!
There is probably silicone in this lipstick because the texture is super smooth and creamy, even though it is a matte lipstick, which can be very drying!Full points on formula!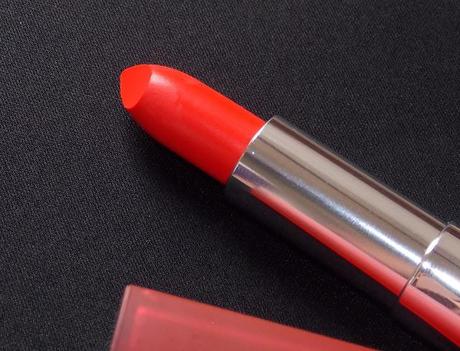 Lasting Power:
The Bold Matte in MAT 2 lasted over 4-5 hours which is normal, it left a very slight stain and faded completely after a big pasta meal.
Swatches: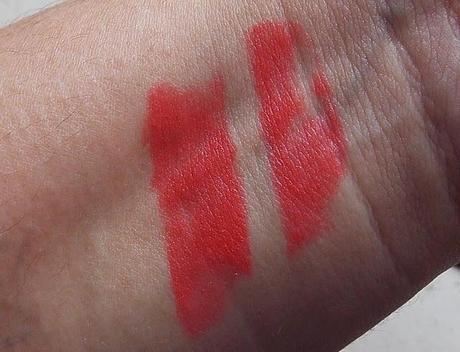 L: 3 swipes R: 1 swipe
As you can see this MAT 2 shade is a orange coral colour, one of my favorite shades and very similar to a lot of lipsticks I own!
Here's a comparison: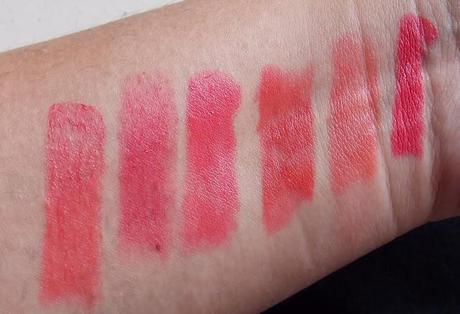 From Left to Right: Maybelline "Coral Crush", Maybelline Superstay "Stay with me Coral", Sleek "Coral Reef", Maybelline Bold Matte "MAT 2", NYX "Haute Melon", MAC "Party Parrot"
It appears more orange than most of those shades, except Haute Melon but translates similarly on lips.Sadly, I don't have a lip swatch at the moment but I will add one here soon!
I totally recommend the Bold Matte lipsticks! I can't wait to try more of their colours! The shades are smooth, creamy and opaque with a semi-matte finish, unlike many very drying matte lipsticks out there!Definitely chack these out!
You can see the Bold Matte range here:
 http://www.maybelline.co.in/catalog/product.aspx?prdcode=P5024808&catcode=F1_LipColor
Thanks for reading everyone, I will try to post again soon!
♥
PR sample, honest review