What stood out as I plugged in the most recent monthly stats was how May numbers jumped up across the board... both over last month and over at least the last 4 years! Days on the market are down... but that's where you want them to be!  As an example, I had three new listings in the last week and all had multiple showings within hours... with offers shortly after that!
New listings are showing strong upward growth, finally moving above the last three years as more sellers are getting back into the marketplace in response to strong buyer demand.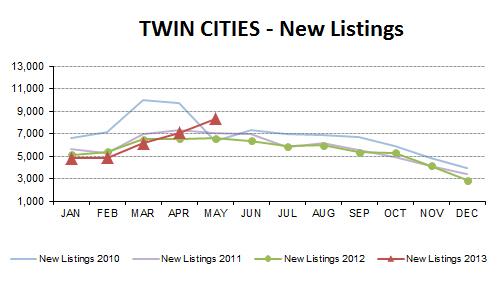 Closed sales are up...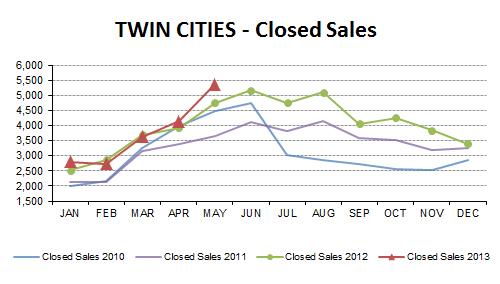 ....and pending sales are also up, meaning we can expect the strong closed sales to continue.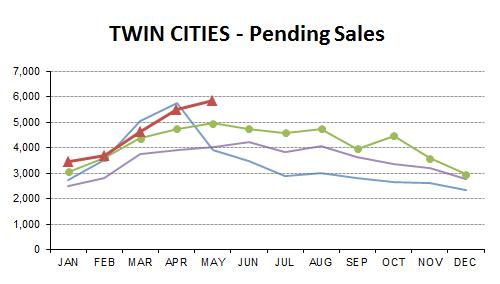 The price range with the largest gain in sales was the $350,001-$500,000 price range, at least partially fueling the increase in overall median sale price. The price range that sold the quickest was the $190,001-$250,000 price range. This seems to indicate that move-up buyers are finally actually able to make the move... and are doing so!!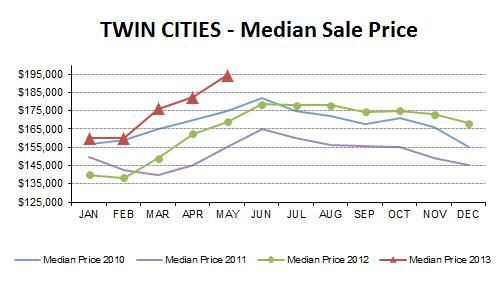 It is encouraging that even overall inventory has moved up a bit. Even though it still hangs way below normal levels, it is at least starting to move up again. Competition for homes has been brutal, with them selling before many interested buyers even have a chance to get in to see them!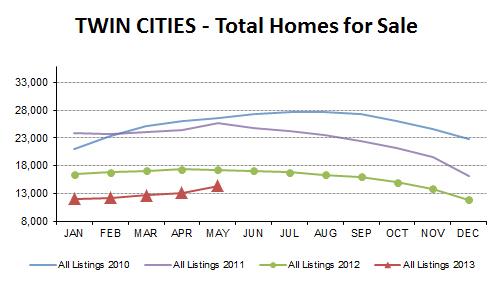 The market is definitely hot right now... if what we are experiencing now is any indication, June stats will be up even more!
The figures above are based on statistics for the combined 13-county Twin Cities metropolitan area released by the Minneapolis Area Association of Realtors.
Never forget that all real estate is local and what is happening in your neighborhood may be very different from the overall metro area.
Click here for local reports on 350+ metro area communities
Click here for current interactive market analytics by area, city, county, neighborhood or zip code
Sharlene Hensrud, RE/MAX Results - Email - Twin Cities Real Estate Market