Hello! I'm so glad to see May end. This month was filled with so much school work because of testing and I've been seriously needing some R&R. I would like to apologize for not keeping up with my monthly favorites; I don't think I've done one of these posts since last year (wow). But summer break is already here and hopefully I'll be trying out new things for you guys! So here are my favorites this month: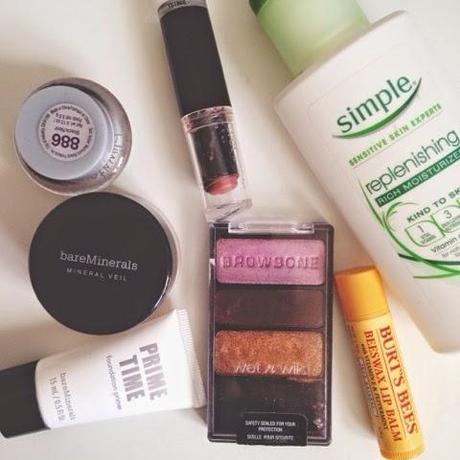 Wet n Wild's gel eyeliner in Black. I have always been afraid of eyeliner because my hands tend to not make a good line when I try and line my eyes with a liquid eyeliner and I tend to make a mess. Ever since I started using this eyeliner though I have better precision with it it and it is so much easier to control since I use a liner brush with it.
Wet n Wild's MegaLast lipstick in Bare it All. This has been my go-to lipstick the whole month and whenever I don't know which lipstick to go with I tend to reach for this color. It is the perfect pink nude for my skin tone and does not make me look dead at all. I love the formula of these lipsticks, it's matte but it doesn't leave your lips dry. 
Wet n Wild's eye-shadow trio in I'm Getting Sunburned. To be honest, I only included this eye-shadow palette for the last bronze-y shade. It is literally perfect. I thought there was going to be a lot of fall out from it but it barely does. I don't use any of the other colors in the trio because I tend to go with earth tones for my eyes. But I have been loving the bronze shade so much that I had to include it.
Simple Replenishing Moisturizer. This moisturizer has been so good to me. I've always thought that the alba moisturizer was the only moisturizer I would ever use but I picked this one up when I couldn't find the alba one. I don't regret it at all. Whenever I apply it on my face it feels so refreshing.
Burt's Bees Beeswax Lipbalm. How could I not love this product. I've always been a fan of Burt's Bees but this lipbalm is the best out of all their products. I love the tingly feeling it leaves on my lips!
bareMinerals Mineral Veil. I have tried several drugstore finishing powders and they all end up making me break out. This powder is seriously God sent. It is so light weight and does not leave me feeling cakey at all. It does not have a complete matte finish but it doesn't have any shimmer so it does allow the glow of your foundation to show through. 
bareMinerals Prime Time Foundation Primer. This primer has held my makeup on for almost 12 hours, it's just been a great help.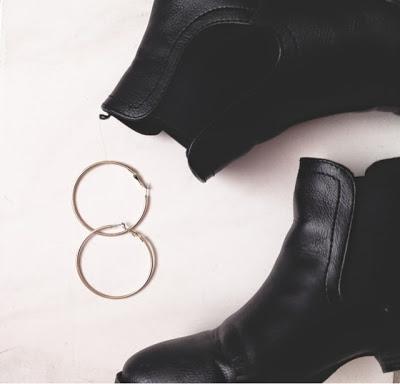 Chelsea Boots. I got mine from Old Navy (FYI). Even though I usually put away my boots for the fall/winter months because it gets pretty hot in Miami but these boots are so cute that I've been wearing them non stop. On days when it gets unusually cloudy and windy these are great or whenever I go out in the evening because it's not as hot.
Gold hoop earrings. Seriously, these gold hoop earrings match with any outfit I wear. These are from Old Navy.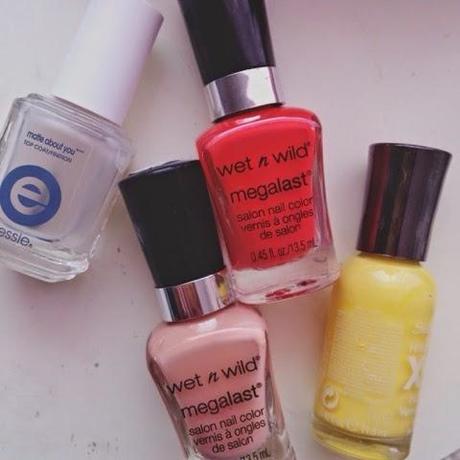 Nail polish shades I've been loving...
Essie in matte about you.
Wet n Wild MegaLast Nail Color in Private Viewing.
Wet n Wild MegaLast Nail Color in Heatwave.
Sally Hansen Hard as Nails Xtreme Wear in Mellow Yellow.