On Day 3 of fashion week we saw one of the most beloved and well known fashion houses, Chanel, present a new line for haute couture, as well as among others, like Armani Priv

é.




Chanel:




I am always skeptical when it comes to Chanel because most recent collections have been so 

disappointing, but it seems as if 

 Karl Lagerfeld has had some sort of enlightenment ever since the last show (

Resort 2015

). There were 

definitely

 some misses on the runway but they were shadowed by the hits. I love the gold detailing that were showed in many of the gowns; it made the models look like Greek goddesses (ex: Lindsey Wixson 

featured

 bottom left.)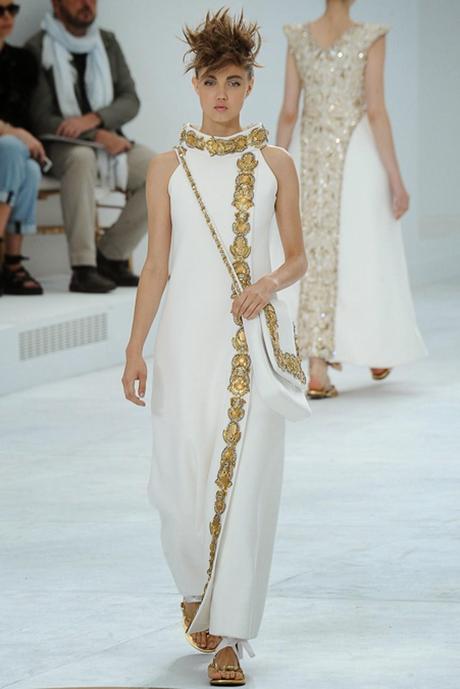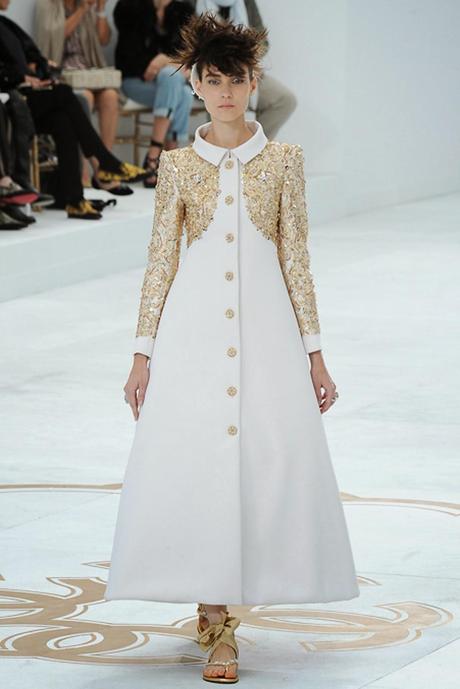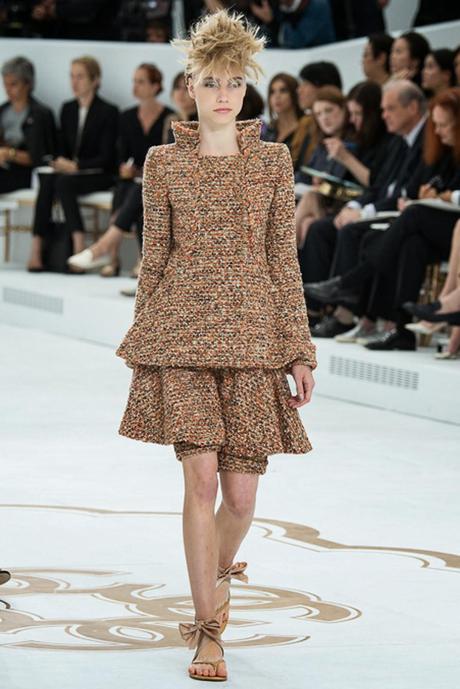 I am so glad there are no more sneakers in this collection! I love the wrap around sandals.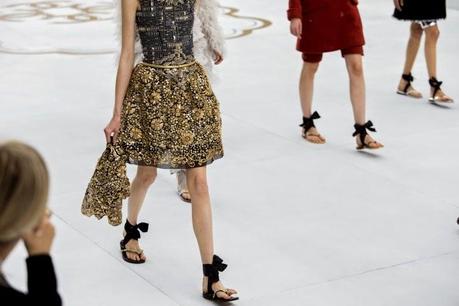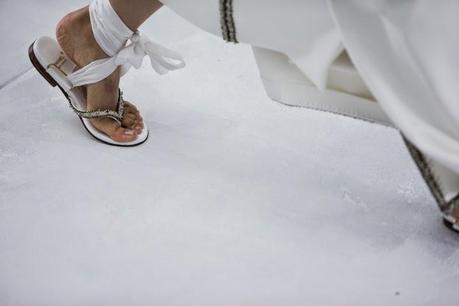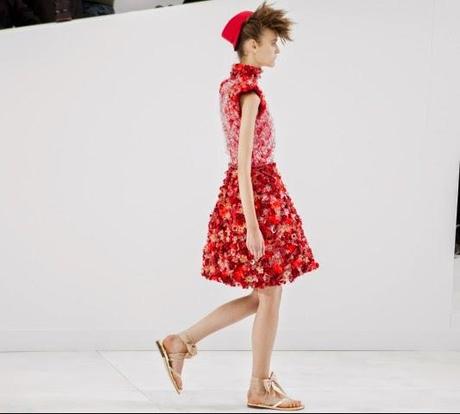 Armani Priv
é:
I loved the designs in this new collection, they seemed very appropriate for Fall. Even though this is a couture line, some of the looks tended to look more part of a RTW line but the over the line fur (shown below). The colors used were mainly: black, red, and white.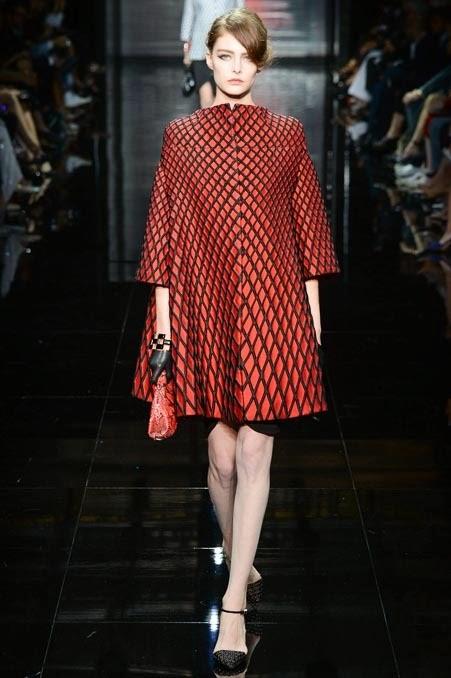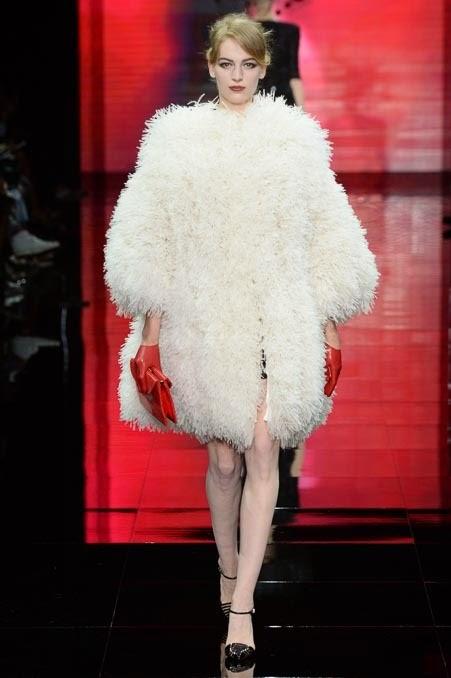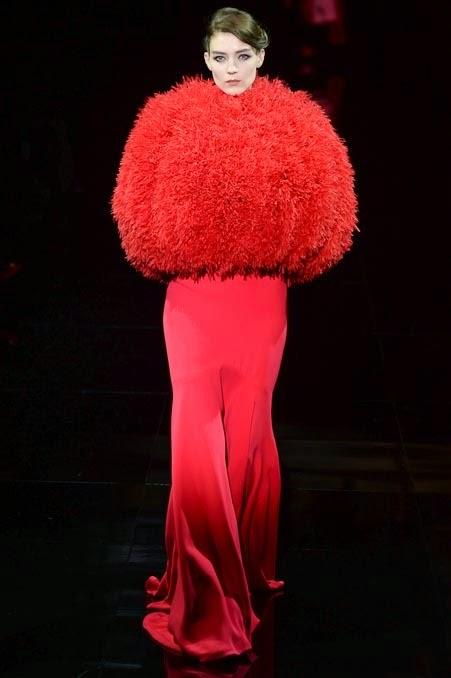 Alexandre Vauthier:
I feel as if there is a trend this couture season with fur. Vauthier definitely made it his own though. Although I am a fan of lighter colors on the runway, the vampy looks were a plus for me because the whole concept stuck together in many of the pieces. I can see Morticia Addams totally wearing the look on the right!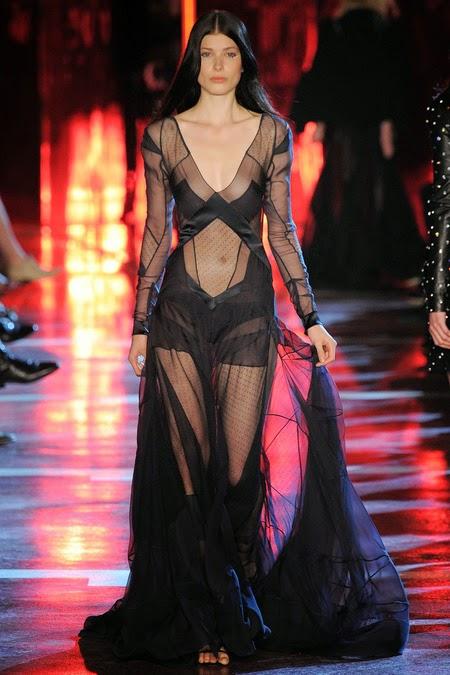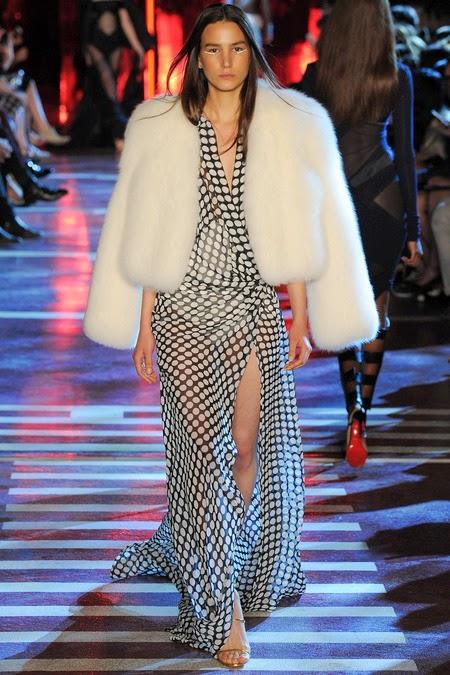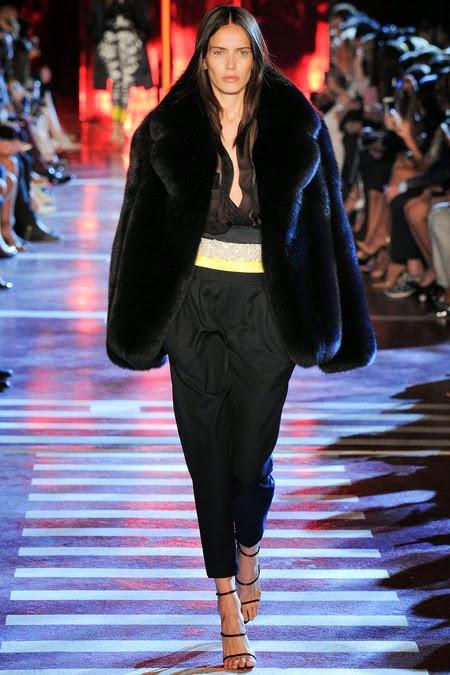 My favorites of the Day: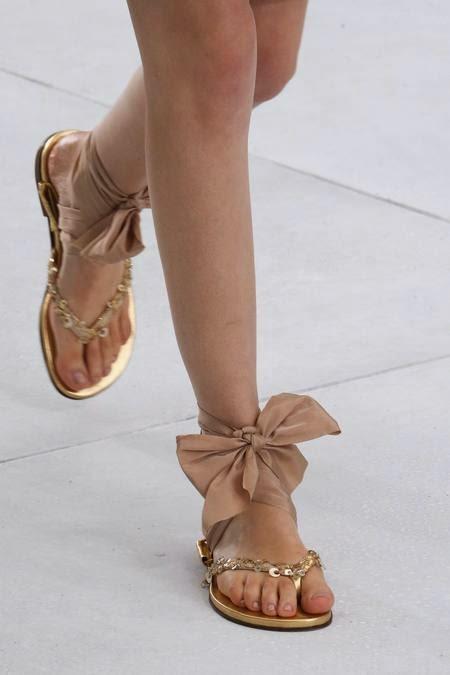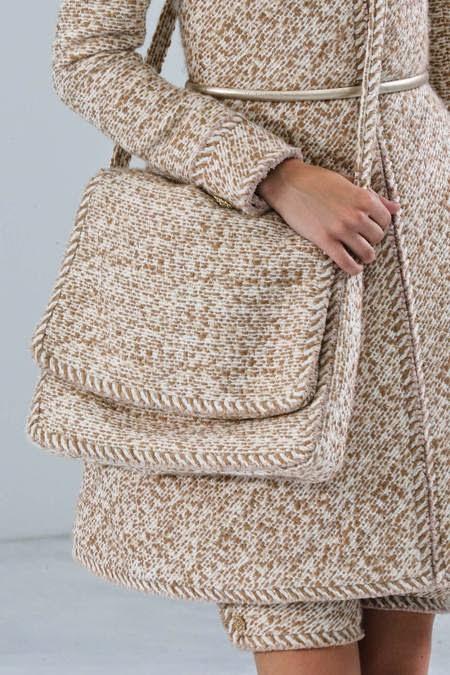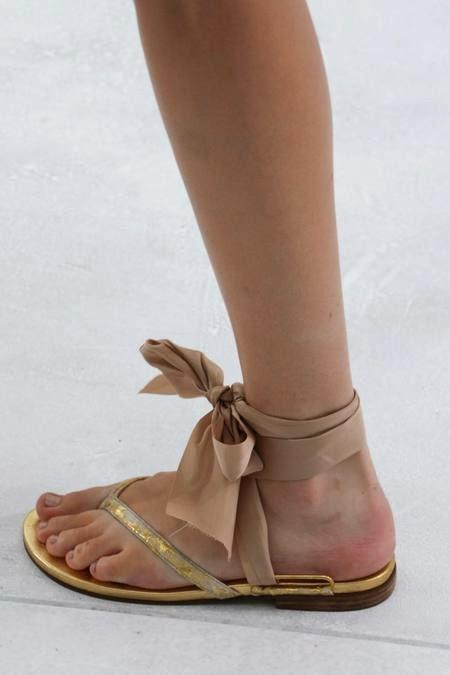 Images Vogue.com, Style.com