I always get so excited for Couture Week and so far I haven't been disappointed. On Monday, July 8, Dior and Giambattista Valli held amazing shows.


Christian Dior:

 I was so impressed with the looks that Raf Simons came up with. The first couple of looks reminded me of the original Dior silhouette of the 1950's while the rest were much more modern. I completely fell in love with the jumpsuit shown below and the fur coats of the collection. The atmosphere of the show added so much brightness as well, the orchids were so beautiful.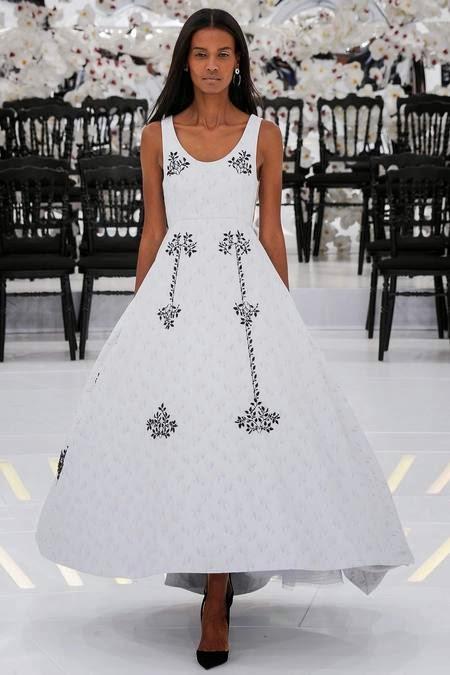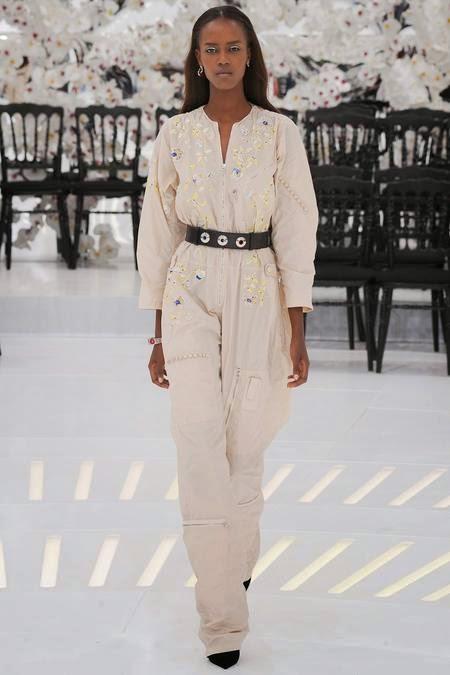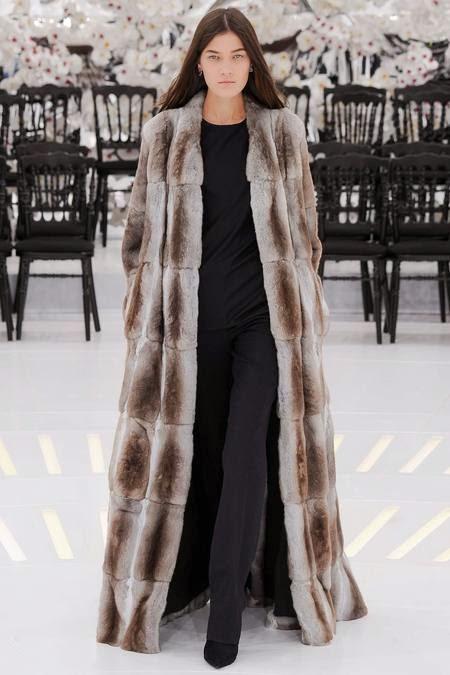 Giambattista Valli:

There are always some type of floral design in Giambattista's creation, and I love it. Although this is supposed to be a Fall line, it seemed more Spring-y to me, but that didn't make me love it any less. My favorite part of the show were the accessories. I adored the tied up hair scarves and the sunnies. The final gowns of the show looked as it the flowed perfectly down the runway.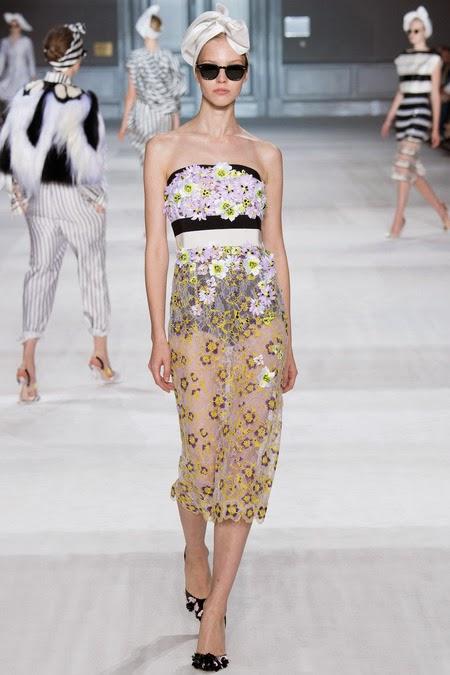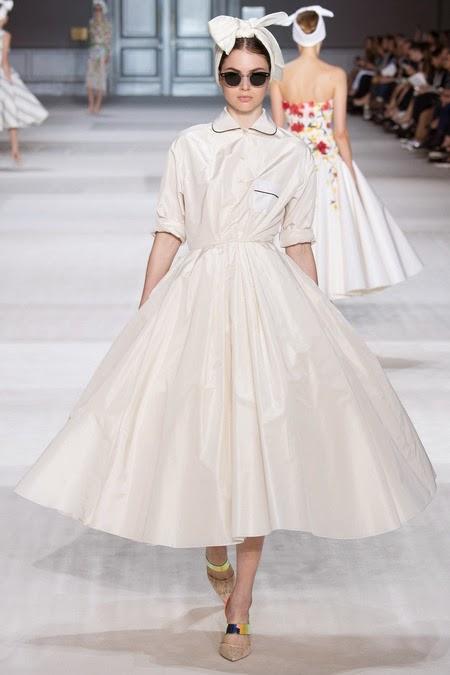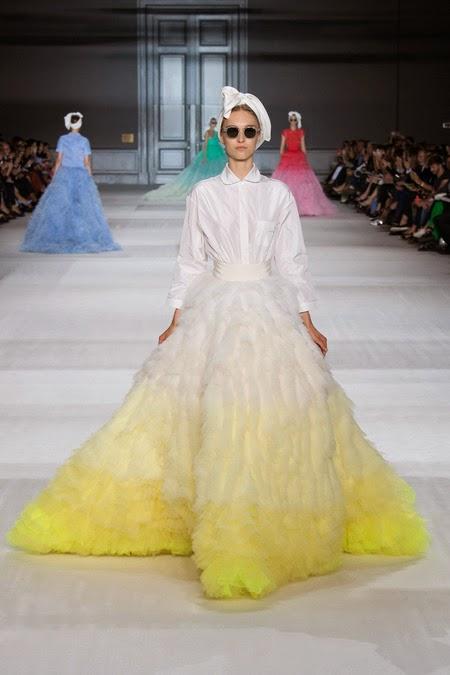 Favorite look: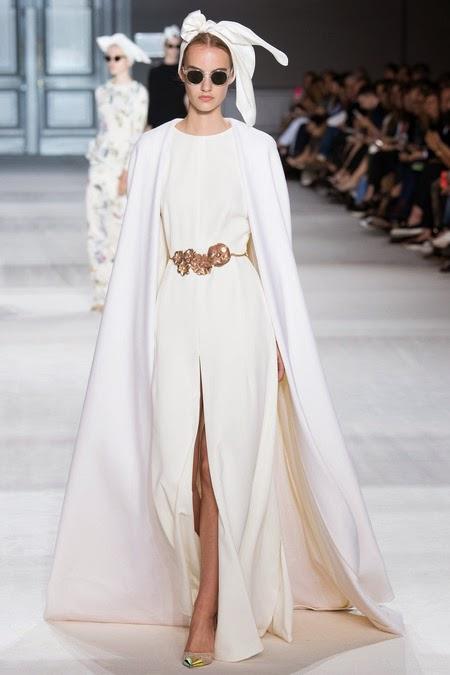 Images: Style.com