Apollo Electric : Apollo was the God of music in Greek mythology. The Apollo theater had a lot of significant acts go through it and the Electric describes our sound. Hip Hop/Rock.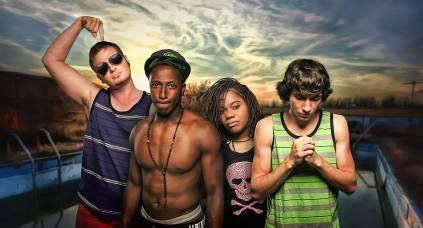 Say Hello to: " Ryan Wilnau. I play guitar and I am one of the vocalists. Ed Wiggins is our lead singer and plays Keyboards. Eyonni Williams is our bassist and Mitchell Lynne Taylor is our drummer."
What advice would you give to other artist/bands trying to get momentum in the industry?
Work hard and be as critical as possible about your shows. No one goes to a show to listen to a CD. They want to see a performance. So cut loose have fun and get crazy on stage.
What have you done in the past year that you would say had definitely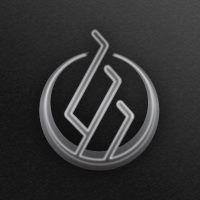 helped your Project grow?
Good Management and team that you can trust.
Who writes the Lyrics, is it a group effort?
 Ed Wiggins writes the rapped vocals and I (Ryan Wilnau) write the sung portions, while the other members contribute in both. It's a collaborative effort.
What is the last song you played in your car? Lose Yourself by Eminem.
Besides Social Media, and Flyers, do you practice any unique methods of promoting upcoming shows?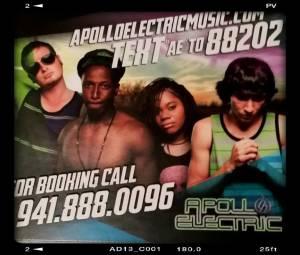 A combination of hitting the streets, Internet Radio Shows such as the amazing funny "RawTalkLive" (www.rawtalklive.com), which Supports Local Music by interviewing bands and promoting them. Also, our texting Fan Club is a huge tool, when we want to directly communicate with our fans to let them know of our Upcoming Shows, Merchandise, Music and More. We also use that tool to give away prizes just to our Fan Club members. If you would like to join, it is free by texting "AE" to 88202. *We only send out a maximum of 3 texts a month.
Is there anything you would like to tell our Reader's about upcoming events or new tracks?
 We are recording our EP with Evermore Sound in the new few months. We have a several shows coming up and you can always get updated on our shows via our texting Fan Club (Text AE to 88202), Reverbnation or http://www.facebook.com/apolloelectricmusic/events. If you have a smartphone, we input all our upcoming shows in the "bandsintown" FREE app.
Is there anything you want people to know about "Apollo Electric"
 We have some very exciting new projects that are coming up that we can't tell you about just yet, but they are big! So make sure you stay connected with our Social Media and our Fan Club. Also, if you haven't had the opportunity to check us out yet, we would love to show you a great time. We are a High Energy band that loves to put on a great show, whether we have 10 people or a thousand. We give everyone the same energy and show!