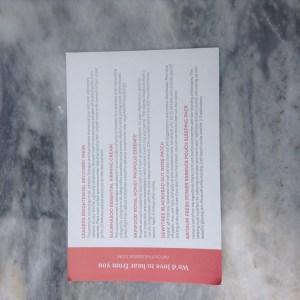 I have always been interested in trying Asian beauty products. However, they are not easy to find in the US! I love that there are subscription boxes that ship in the US that feature Asian beauty. The 3B box subscription has a wait list and it took awhile to receive the email that I could sign up. When I got the email, I was so excited! I signed up right away. The 3B box includes a pouch that contains 4-5 deluxe Asian beauty samples. They include FULL SIZE as well! The box also includes an information card written in English so you know how to use the products!
Cost: $12.00/month
Ships: To US Only right now
---
FIRST IMPRESSION:
The box was a plain shipping box, but inside contained a cute purple pouch with the products. There looked to be a lot of samples this month. I couldn't wait to dig in and see what I got!
---
REVIEW OF ITEMS: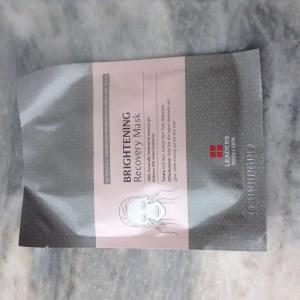 Leaders Brightening Recovery Mask ($6)
This is a FULL SIZE! I love sheet masks so much and this one is supposed to be amazing! I can't wait to try it!
---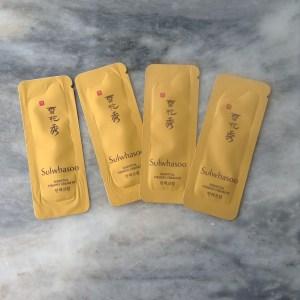 Sulwhasoo Essential Firming Cream
These are sample packets. I am not a fan of sample packets so I will either try them or give them away.
---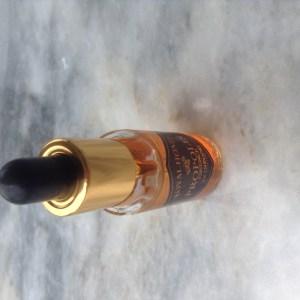 Skinfood Royal Honey Propolis Essence 
This is a nice sample size! This product is great for acne-prone skin. I don't have acne-prone skin, but I will try this as a spot treatment.
---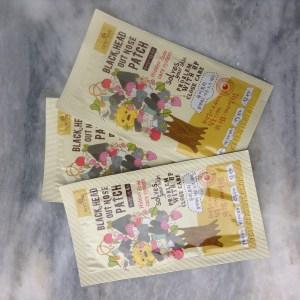 Dewytree Blackhead Out Nose Patch
These are samples. I haven't used a nose strip in forever. However, I am excited to try these. I can't wait to see how they compare to US versions. My pores need some cleaning.
---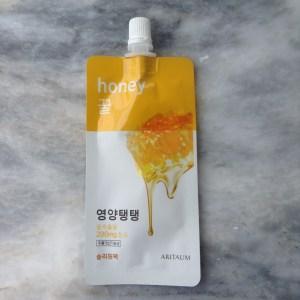 Aritaum Fresh Powder Essence Pouch Sleeping Pack ($4.99)
This is a FULL SIZE! You apply this as the last step in your nighttime skincare routine. It is supposed to give you beautiful glowing skin. I can't wait to try it!
---
OVERALL IMPRESSION:
This was an okay 3B Box Asian beauty bag. It's not my favorite ever, but I am still excited to try many of the products.  I can't wait to try out all the products and see how they compare with US beauty products. The value is also very good for only $12! I will continue to subscribe to this box. Have you ever tried Asian beauty? What are your favorite products? Are you grabbing this subscription? Let me know in the comments below!