Hello! Quick outfit post for today that I linked up with All Things Chic.  I really really really like this blue maxi I found in the messy piles of clothes that exist at Ross. And for $12! Score. The great thing about maxis is that they're usually an entire outfit on their own and doesn't require a lot of pairing. I threw on this my red H&M blazer last minute and am pretty happy with the result.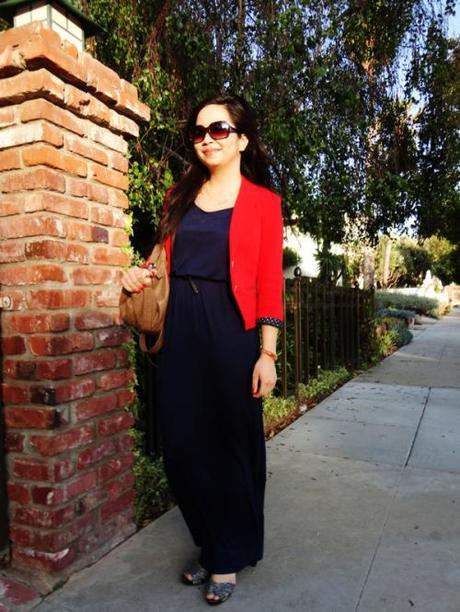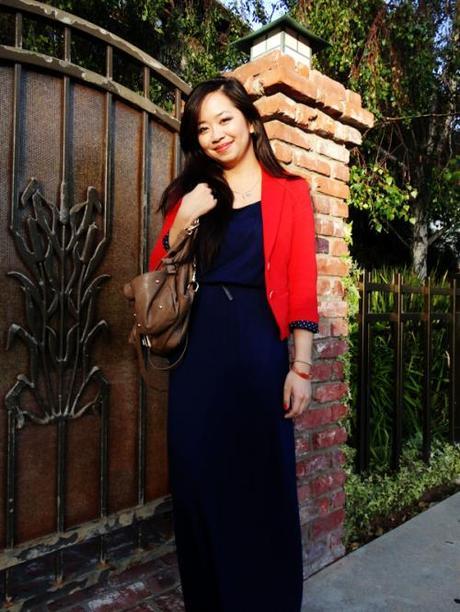 Then to have a little bit of fun in my pictures, I ditched the blazer and opted for this floppy straw hat for a slightly more dramatic flair. I wish there were more occasions for me to pull off floppy hats. Good thing I live near the beach!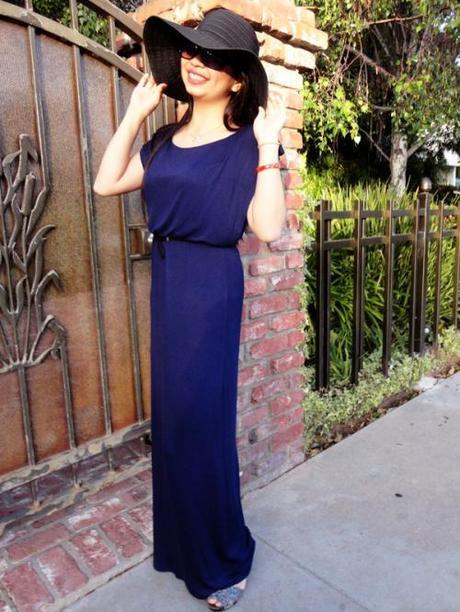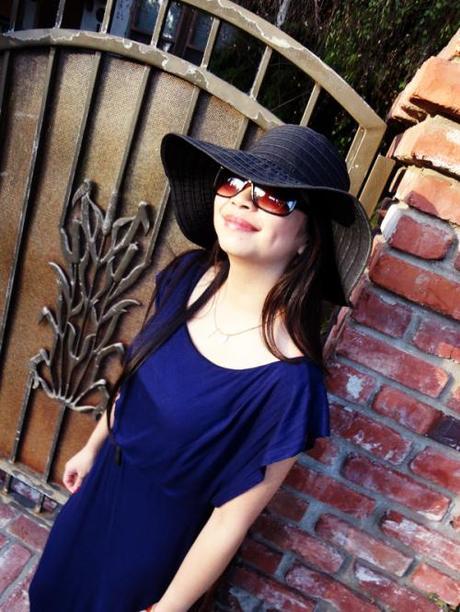 The week's half over. Hang in there, peeps. I know I am.
[Dress: Ross; Blazer: H&M; Hat: H&M, Shoes: H&M clearance (old); Bag: Forever 21]