Hi guys!My mom recently treated me to some beauty products that I did a little haul on and one of the products in it were the Maxfactor smoky eye effect shadows (£7.99). I've had my eye on these for a long long time because they looked amazing and I love Maxfactor as a brand because they have some lovely products. I bought two of the smoky eye effect eyeshadows, one in purple dust and one in onyx storm. These are double ended eyeshadows that have a 'step 1' and 'step 2' to them.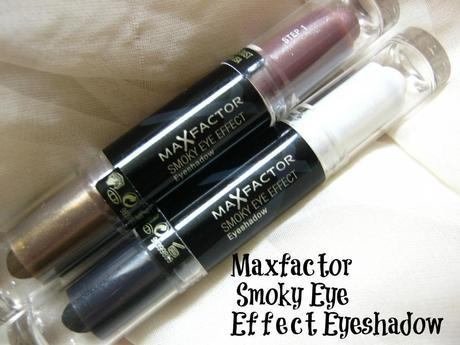 I think packaging wise these are great. There easy to use and do the job. Step 1 is the lighter color and has a much rounder surface that you're to apply all over your eyelid and a little slightly above the socket. The step 2 is the darker color that has much more of a tapered end which enhances your eye shape. You would use this along your lower lashline and the outer corners.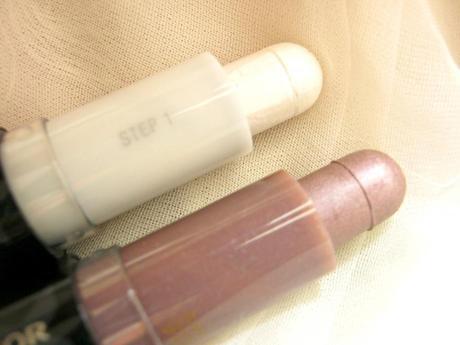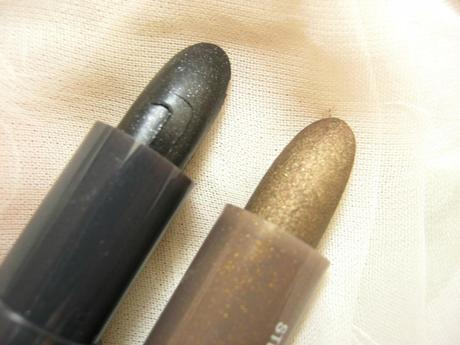 The onyx storm has a white shade for step 1 and a black color for step 2. The purple haze has a purple color for step 1 and lovely green almost khaki color for step 2. I love wearing the khaki color on it's own. It such a beautiful colour! It really enhances my eye color and makes them stand out more.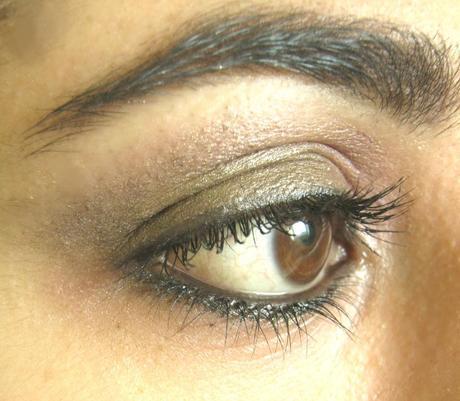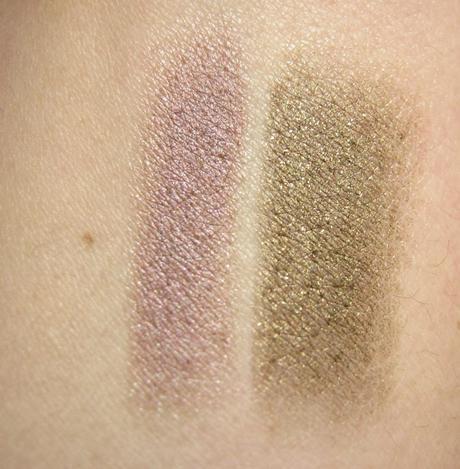 I did this look with the purple haze pen. It's so very simple as you can probably tell and literally took me 2 minutes to do. After applying it with the pens, I took my blending brush and blended the outer edges.Above are also the swatches for the Purple haze pen. My camera wouldn't pick up the color properly pigmentation wise because it was much darker than this.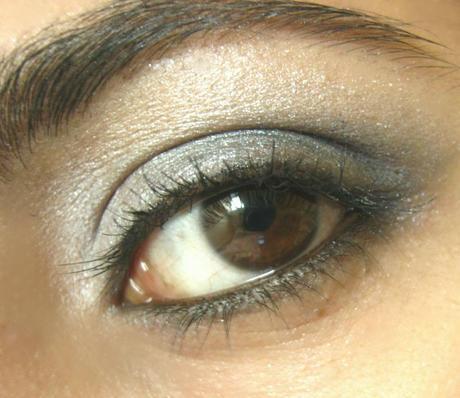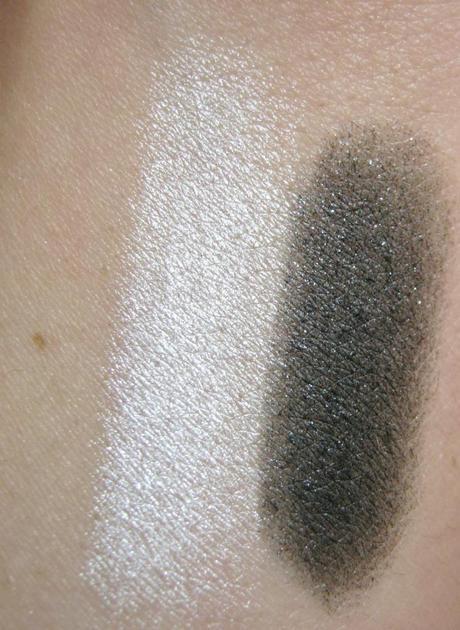 I also did a very simple look with the onyx storm and blended the edges out (yes I know its a bit crap). This one looks a bit messy so really sorry for that! But I just wanted to give you guys an idea of what it looks like on your lid. Above are the swatches for onyx storm.

Okay so serious review time now that you've seen the looks and the swatches. I love purple haze! I really think that is a combonation that will suit a lot of people and compliment alot of eye colours. The onyx storm is great for a classic smoky eye look that will take you about 3 minutes! These are so very creamy! They glide on so smoothly and easily and blend well too. I love the colour payoff. These are really well pigmented. I thought the lighter shades would be less pigmented but they actually are lovely. The thing that I am disappointed about is that these started to crease within an hour. The color didn't disappear but there was build up in the lids. The creasing did reduce when I applied an eye primer and then used these. Another thing is that with the swipe of finger, they will come of. You won't be need no baby wipes to remove these, just use the back of your hand and off they come -_- So in that case, hands off the eyes guys. I actually don't know what I think of them. There's a part of me that loves them because of how they appear and the color payoff but then again I don't want the creasing. I think I'll still use them with an eye primer and make it work some how.
Have you tried any colours from the Maxfactor smoky effect eye eyeshadows?Hareem x