Maxfactor Lipfinity Lip Tint
Never Too Broke For Beauty strives to find makeup that is affordable, easy to wear, easy to apply and long lasting. It isn't that often a product comes along that ticks all these boxes but Maxfactor's Lipfinity Lasting Lip Tint is one of those rare gems.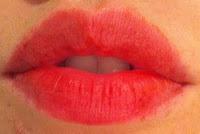 Lipfinity Lip Tint Berry Blast
One of the main things I look for in a makeup product is how easy it is to apply. Maxfactor's Lipfinity Lip Tint looks just like a felt tip pen and applies like one too! It is literally like drawing around and colouring in your lips. Not only does this give precise and easy application, it also allows you to layer up the color and wear the tint as bold or as subtle as you like.  The tint creates a matt effect finish that really is long lasting and transfer proof. It also smells gorgeous.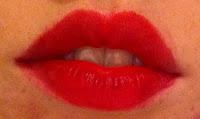 Lipfinity Lip Tint Royal Plum
One downfall of this product is that it can be a little bit drying and is difficult to get a good, even finish on dry lips. It is also hard to perfect an even finish with the deeper shades such as Royal Plum.  Unless you are prone to very dry lips don't let this put you off. It's a great product to apply and you can feel confident wearing it knowing you don't have to worry about it smudging or fading.  I like Berry Burst for during the day and Royal Plum for a bright and fun evening look.
Maxfactor Lipfinity Lip Tint Review Product:
Great value transfer proof and long lasting lip tint. Smells gorgeous, however is drying and not suitable for dry lips.
Longevity:
Very long lasting lip tint once applied to the lips. Still going strong after owning it for 2 months and multiple applications.
Affordable:
Between £5.99 and £7.99
Easy to use:
Very easy to apply, literally goes on like a felt tip pen. Some difficulty getting an even finish with the darker shades.
Availability:
Available at both Boots and Superdrug and online. 
The Verdict  8/10 – Long lasting lip tint